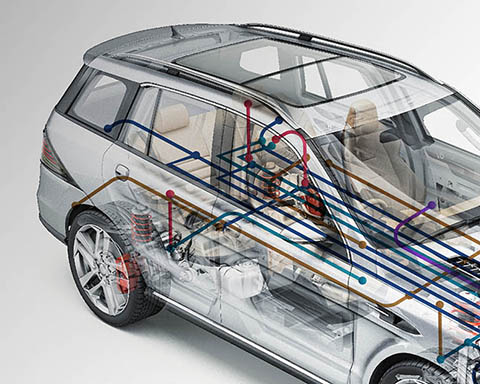 In-Vehicle Network System Validation Test

Smart cars have diverse communication control interfaces. Therefore, in-vehicle networks must complete data transmission in a complicated working environment; In the advent of self-driving cars, in-vehicle network testing has become a crucial part of normal vehicle operations.
Inquiry
What is an "In-Vehicle Network System"?
Smart cars are now equipped with an assortment of electronic equipment. Each system comes with its own wiring and controllers, such as dashboards, starters, and in-vehicle information devices. The main communication control interface for automotive electronics includes CAN/LIN/FlexRay Bus for controlling the basic functions of automobiles and Car Ethernet for high-speed data transmission. In recent years, the USB transmission interface, which is widely used in computer systems, is also gradually being used in automotive.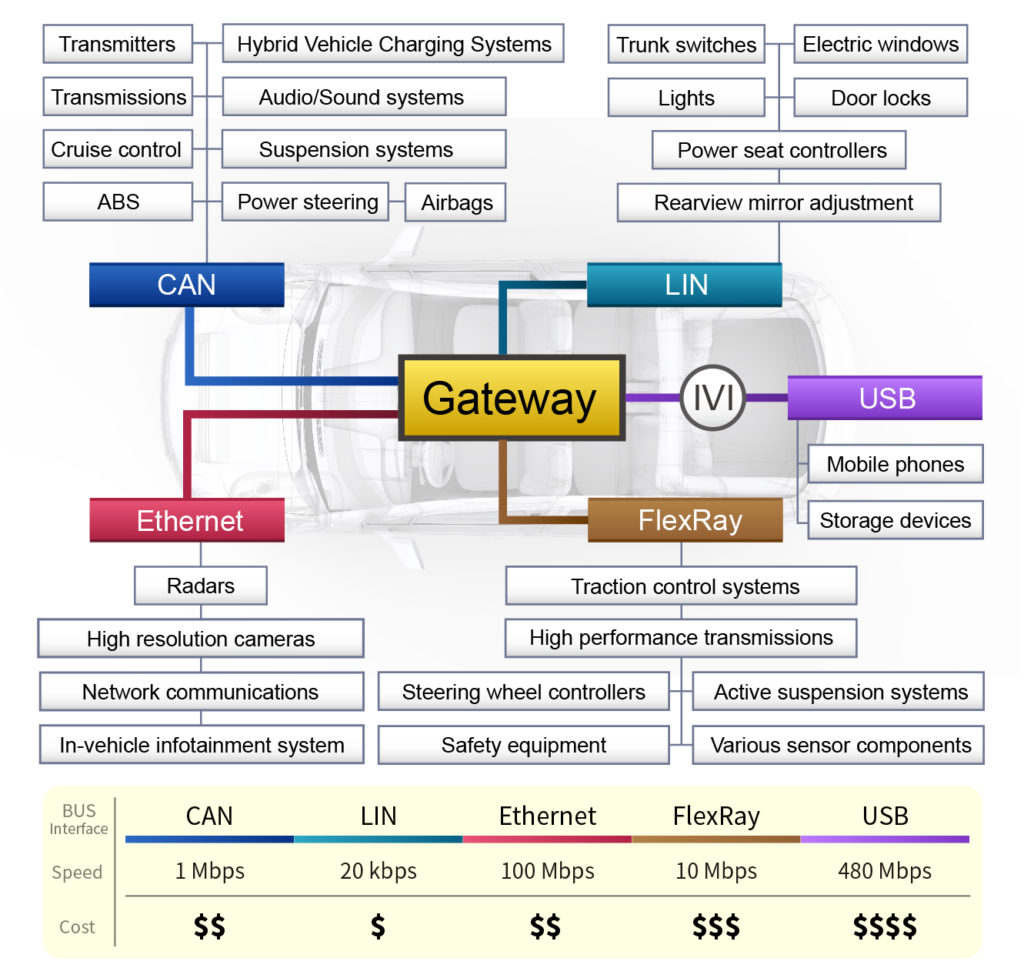 Mainstream Vehicle Network System Architecture
What are the hidden risks of the complex in-vehicle network system?
The architecture and design of the in-vehicle network system are also crucial to development. A lack of proper integration of in-vehicle network applications not only results in poorly designed system architectures, but also compromises the weather resistance, stability, and safety of the automotive network system.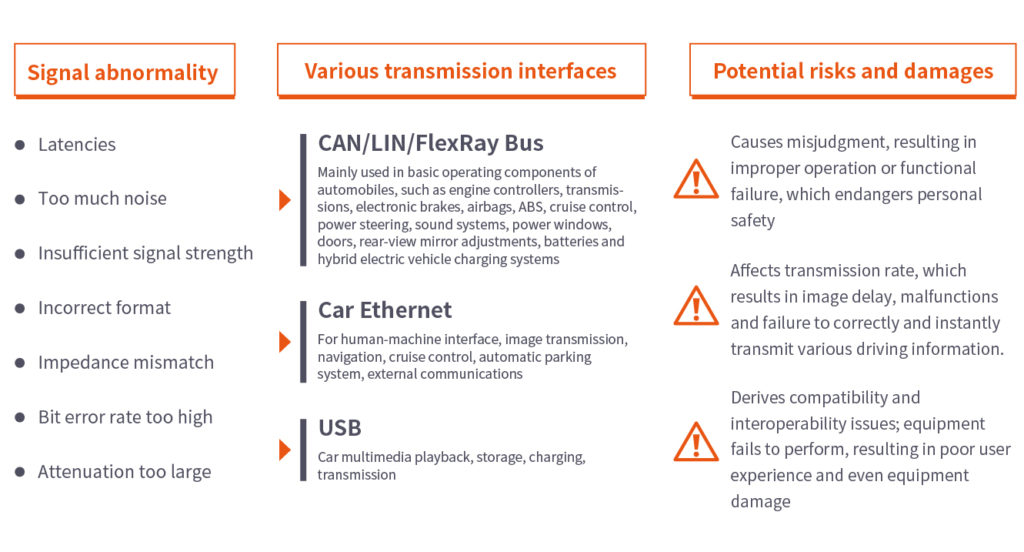 Allion, your best choice for quality safety requirements
Through years of dedication in the field of testing, Allion has not only been able to carry out verification and validation tests for various standard certifications, but also for various types of electronic products, from single devices to an entire ecosystem. In addition, Allion provides customized application testing and proposes testing improvement solutions.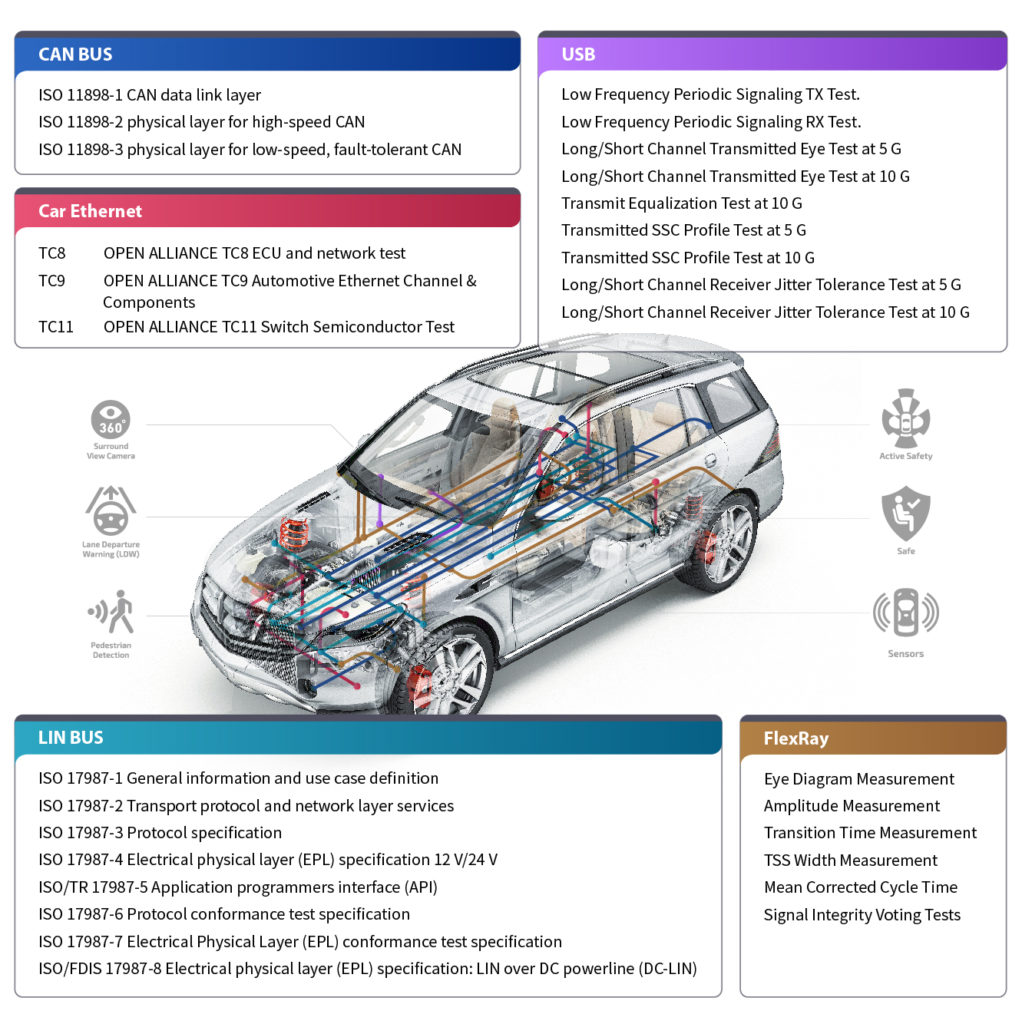 Customized Service:
Devise exclusive test plan
Cable & connector quality verification
Test fixture custom development
Mechanical test
Environmental test
Compatibility test
Situational simulation test