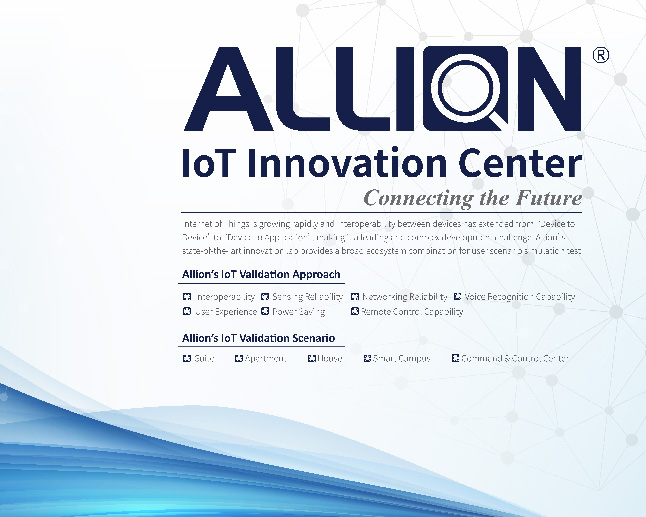 IoT Innovation Center
IoT technology has opened a brand-new lifestyle to people. In Allion IoT Innovation Center, we structured five types of user scenarios, including single, family, and school lives, allowing clients to validate the functionality, performance, and interoperability of their products.
Inquiry
The advanced technology has expanded the communications of devices from the classic "one-to-one" communications to "one-to-many" broadcasting, enabling a large scale of networking applications, such as real-time monitoring, patient tracking, and home and building automation.
However, the diversity of IoT products (i.e. different brands/types) and the distinctness of user behaviors have sophisticated the development of product makers. Allion thus constructed Allion IoT Innovation Center, which includes hundreds of IoT products in different user scenarios, aiming to help our clients discover and resolve issues before releasing products to the market.
Test Service
 Allion's IoT Validation Structure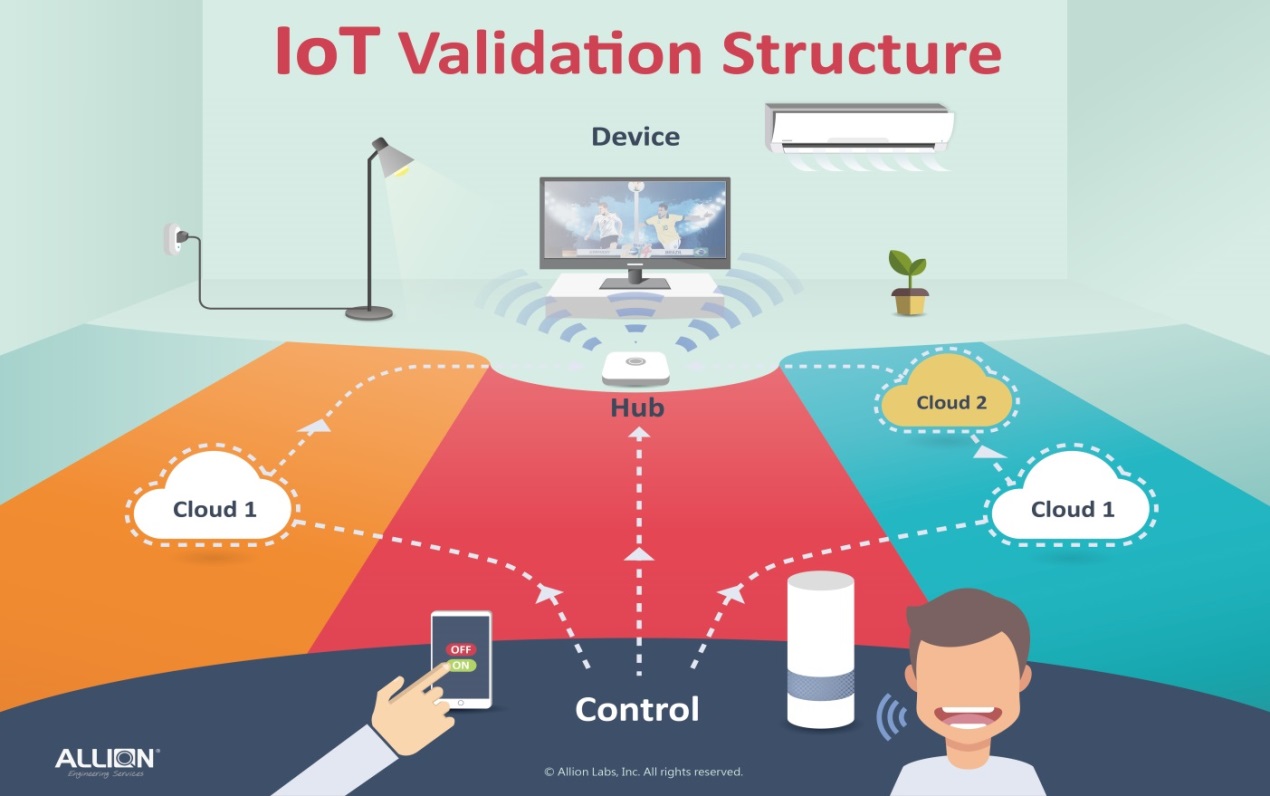 Test Item 

Introductions of User Scenarios
 Scenario 1: Smart Campus 
Modern people often equip smart detectors (or sensors) to enhance public safety. Since schools require a relatively high security level to protect students, we built "Smart Campus Scenario" and put various sensors to validate the reliabilities of different smart detectors.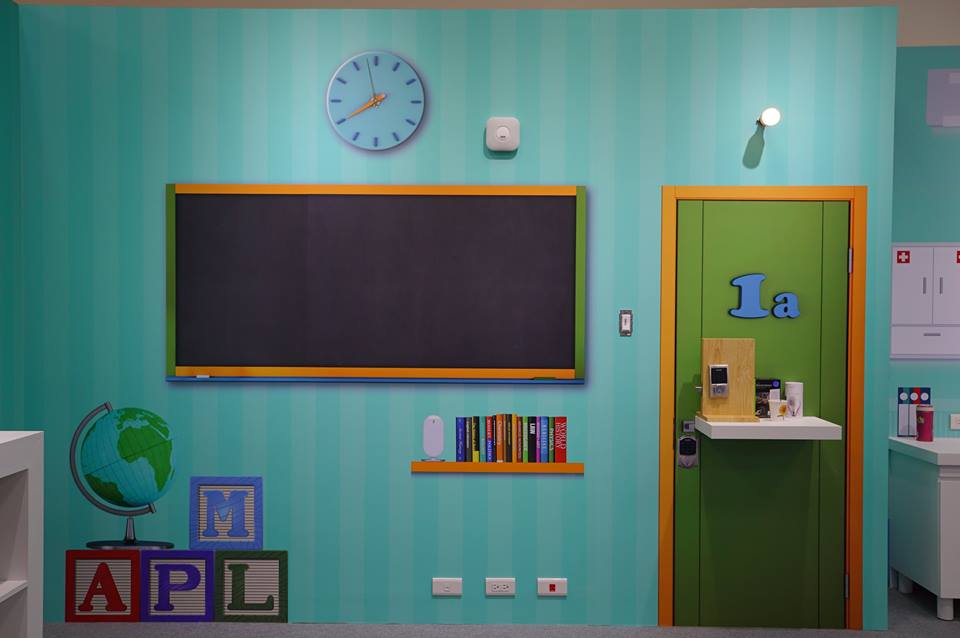 What We Can Do:
Analyze the sensitivity of each sensor

Validate the connectivity of various smart detectors

Examine the latencies that caused by "Cross-Cloud Communication"
 Scenario 2: Apartment 
"Apartment Scenario" simulates the most common nuclear family in society nowadays. Since each family member might use different smart products and wireless technologies to control other devices, validating "inter-communication issues" is the main focus in this scenario.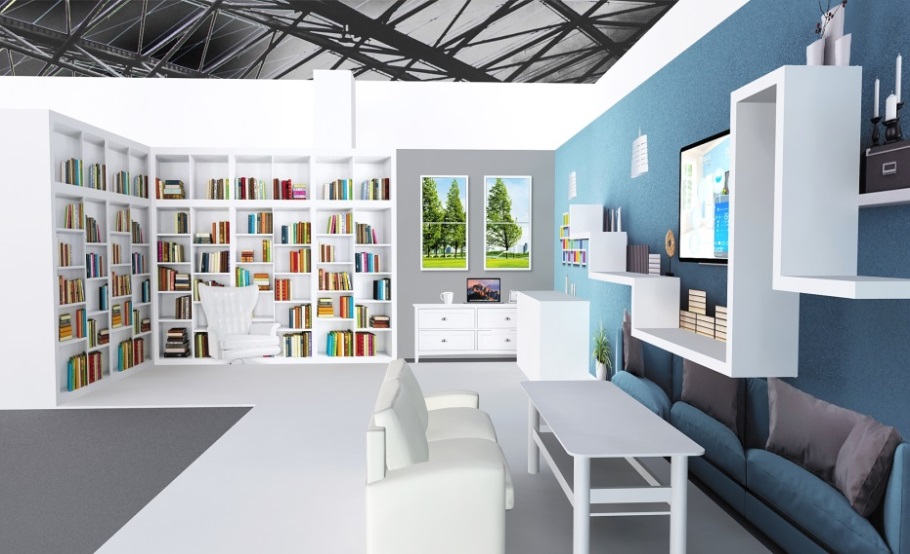 What We Can Do:
Analyze the connectivity of smart devices by "blending" various wireless technologies (e.g. Wi-Fi, Bluetooth, Thread, Zigbee, etc.)

Validate the interoperability by structuralizing different smart devices

Confirm the functionality by controlling smart appliances remotely
 Scenario 3: House 
Besides interference by different wireless technologies, the various systems, clouds, and control hubs of the smart equipment might affect each other as well. Therefore, we built "House Scenario" to replicate a complex ecosystem to validate the connectivity among different smart appliances.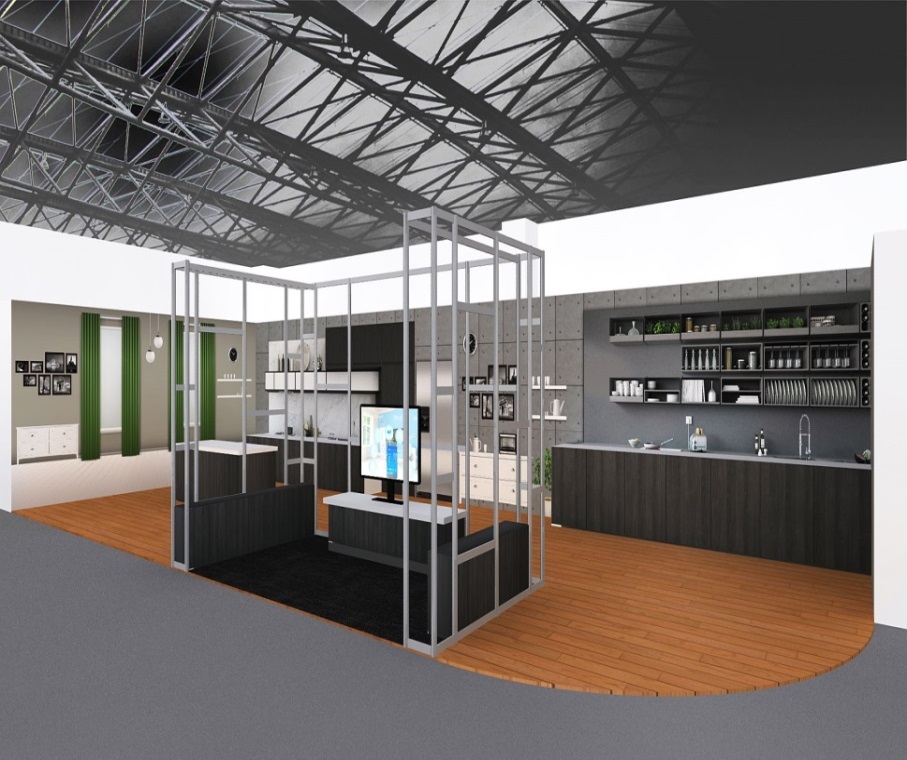 What We Can Do:
Set up multiple IoT ecosystems t

o validate the functionality and interoperability of various smart appliances

Establish multiple APs to examine the connectivity of various smart appliances  
 Scenario 4: Suite 
Bachelors and bachelorettes tend to see "conveniency" as the most important elements when designing homes. Based on this thought, we built "Suite Scenario" and placed various Smart Assistants to validate the functionality of the speech recognition systems and their capabilities of controlling other home equipment.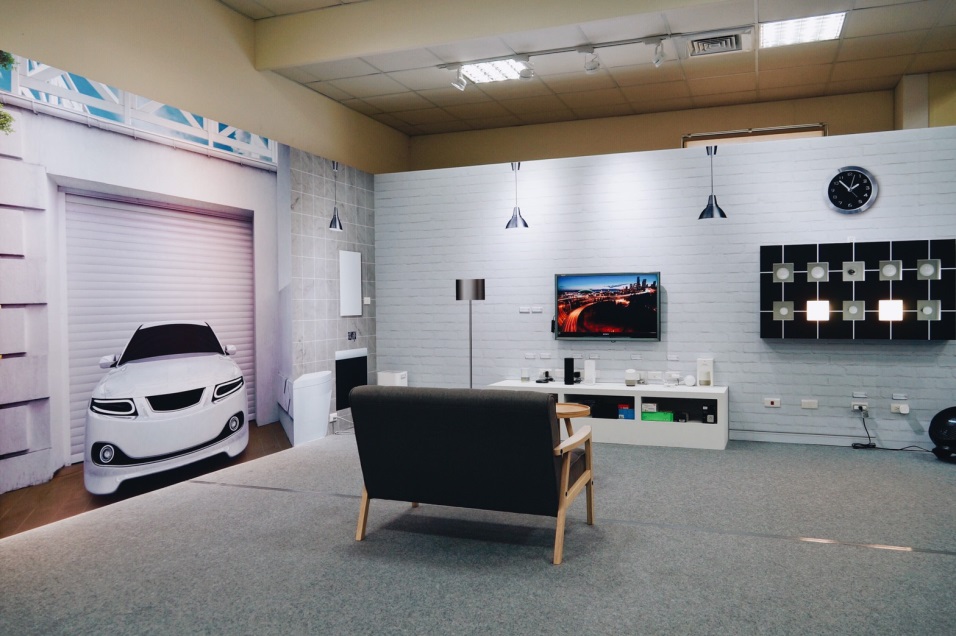 What We Can Do:
Confirm the functionality by managing different home equipment via voice control. 

Validate the interoperability by cross-platform analysis. 

Ensure positive user experiences by the analyses of power users
 Scenario 5: Command and Control Center 
"Command and Control Center" is built to verify the relationships among devices' signals in all scenarios, which assists our clients in clarifying root-causes more manageably. We also use wireless signal heat maps to analyze signal qualities to provid reliable test reports.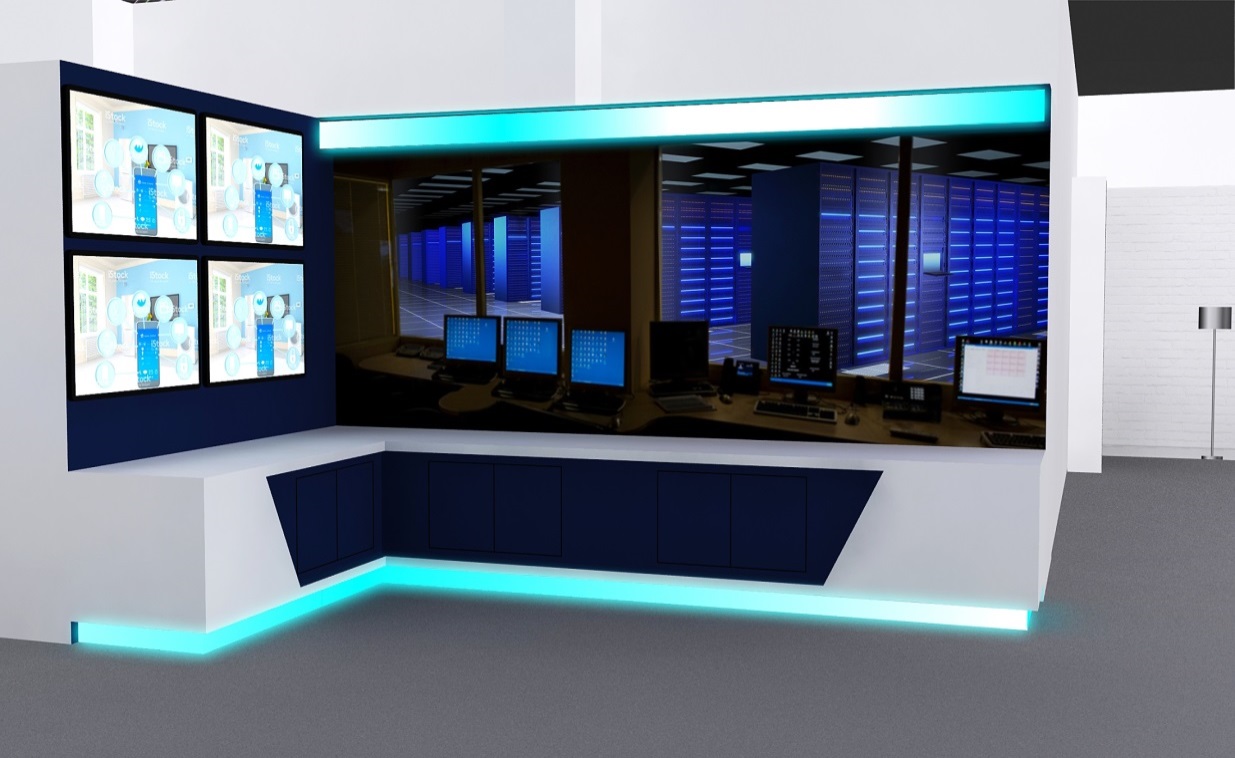 What We Can Do:
Analyzing different wireless signals (e.g. Wi-Fi, Bluetooth, ZigBee, Thread) to verify the relationships among devices' signals, the interactions with other devices, and the working/not working behaviors via sniffer/protocol analyzer

Discover the root-causes that trigger the declination/interference of signals by utilizing Wi-Fi Heat Map
For more details of our IoT testing service, please contact us