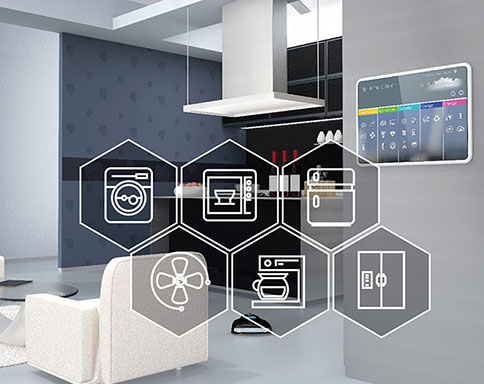 IoT Smart Home Test Solution
5G technologies enable a better-connected network for smart homes. However, interference issues arise because 5G, 4G, military radar, and existing Wi-Fi frequency bands overlap. As an AIoT expert with hands-on experiences, Allion develops an IoT smart home test solution to ensure products operate smoothly without being affected by interference, functionality, interoperability, or software/hardware integration problems.
Inquiry
Building Blocks of Smart Home Ecosystem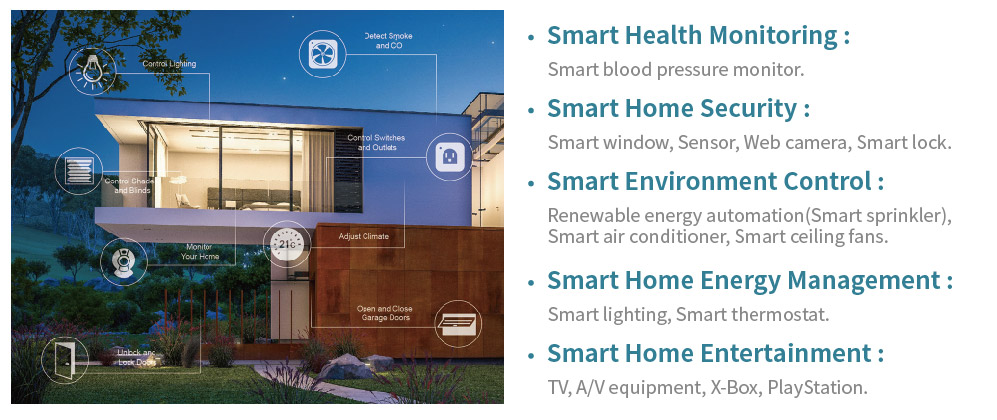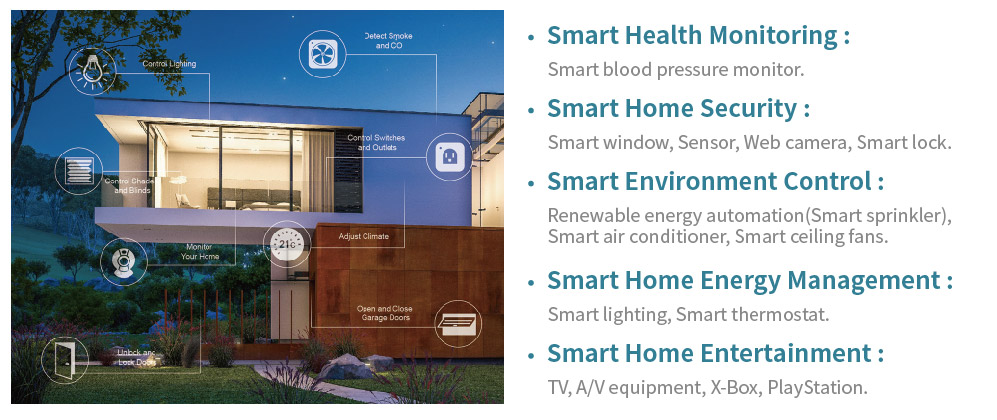 In the new era of IoT, everything is connected. Users can control smart air conditioners and smart lighting via mobile Apps or smart speakers. Tech giants such as Amazon, Apple, Google, Xiaomi, and Huawei are also expanding their ecosystems to provide convenient, energy-saving, and intelligent connected home services.
Problems Arise When Everything Is Connected
There can be connectivity issues in different stages of data transfer: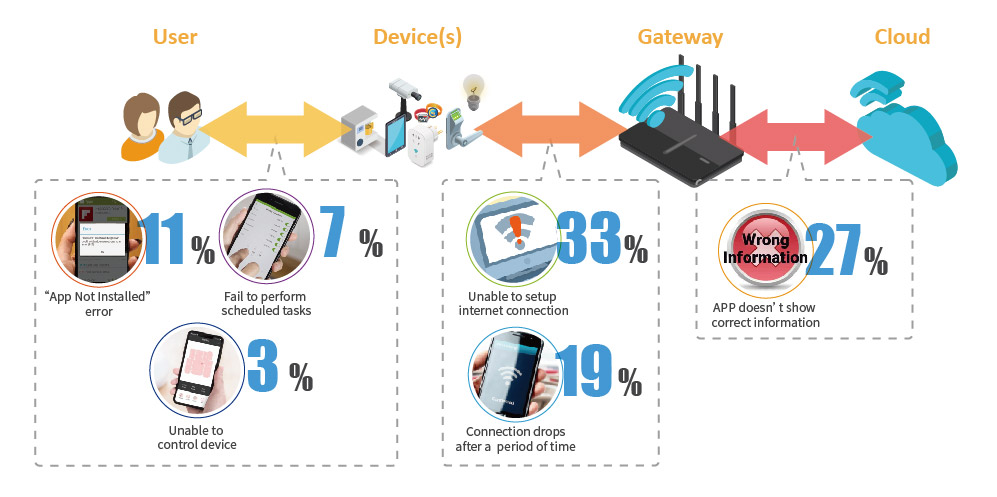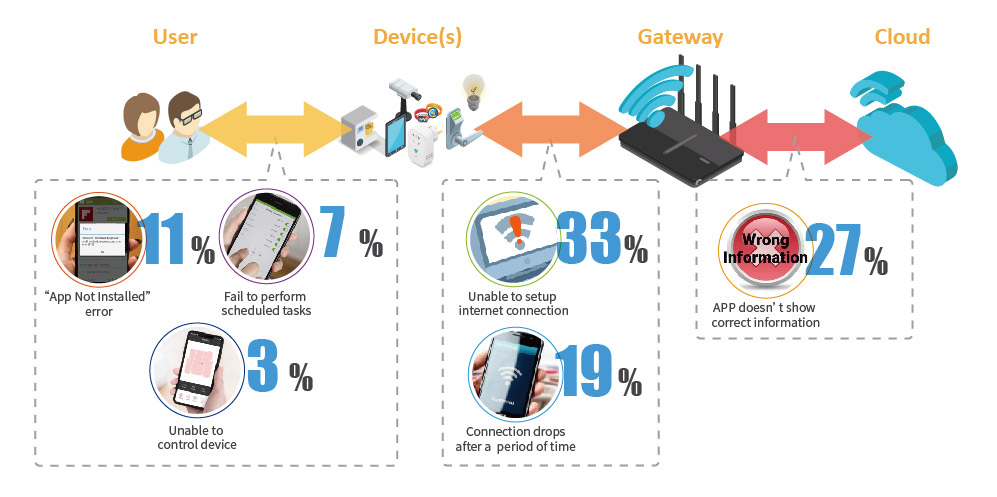 Allion One-Stop Solution Unlocks a Multitude of Benefits for IoT Devices
To eliminate potential risks for brands and manufacturers, Allion integrates five IoT test solutions based on the accumulated test data.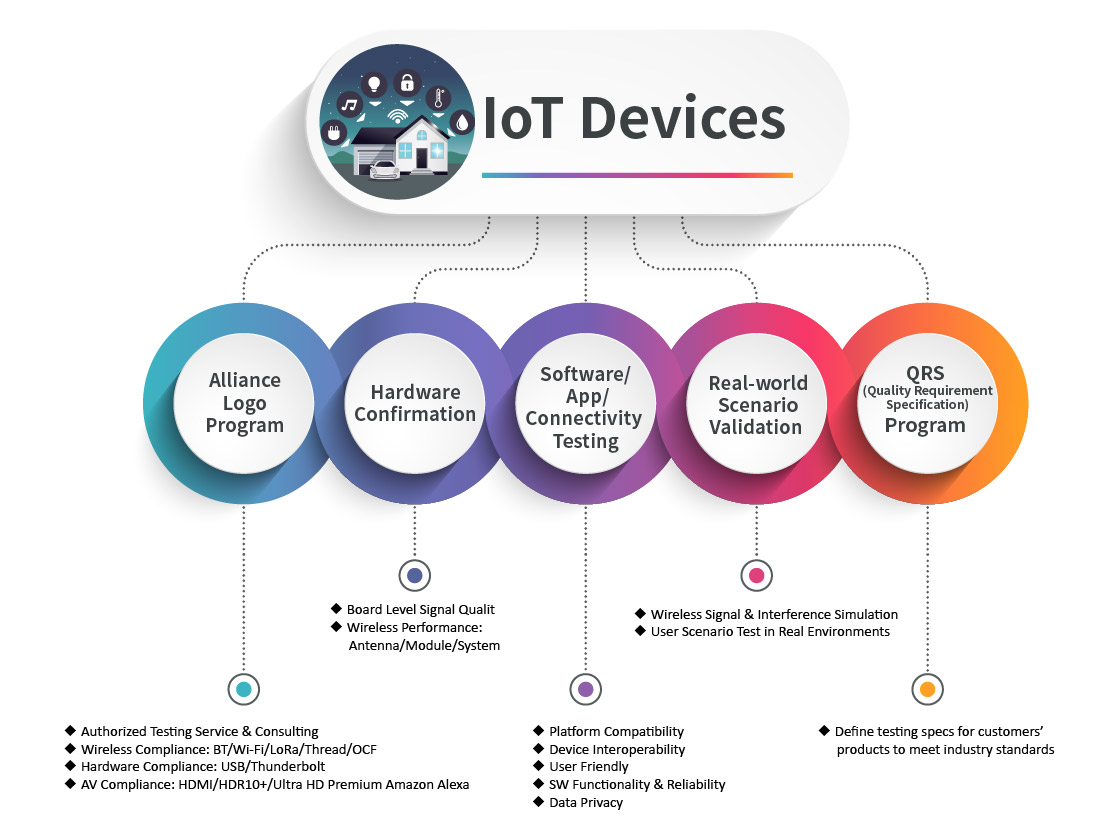 If you are interested in our IoT Smart Home Test Solution, or you want to know more about other testing services, please contact our consulting team or email us at service@allion.com