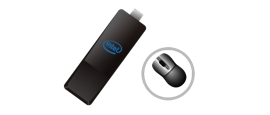 Intel® Digital Signage Systems
Intel® Digital Signage Systems
Allion is the only ATL recognized by Intel® to provide SQC (Software Quality Certification) for Intel® Digital Signage Systems.
Inquiry
Intel® Digital Signage System Validation
Centrally managed electronic display has never been so easy for presenting public data, information and multimedia. Highly suited for individual and business needs, the Intel® Digital Signage can be easily configured without the need for a pre-existing network. With only a monitor and preinstalled SmarterSign software, you can Plan, display and playback relevant contents from existing templates. More information can be found on Intel.com.
To ensure optimal digital signage performance, systems and devices have to undergo a series of verification and validation tests. Allion is the right place for your testing solutions. As the only authorized test laboratory accredited by Intel to provide SQC (Software Quality Certification) for Intel® Digital Signage Systems, Allion provides testing and certification services for optimal connectivity, functionality and interoperability. In short, we provide all the needed support required to get your products certified.
Test Scope and Coverage
Wi-Fi Direct Connection Test
Base Station – Client System Connectivity Test

Distance Connectivity Strength

Sink Connection Test

(For 

different angles)

Sink-Base System Test (For different angles)

DUT-Base System Test (non-interference from Bluetooth and Wireless AP)
Smarter Sign Software Function
Software Performance / Functionality Test, After Installation

Software Response Verification, Post Power Management Mode

Schedule Software Playback Function

Software Reconfiguration Test
User Scenario Test
Video Quality and Latency Verification test, During Software Usage

Real-World Interactions Test (simulate base station – client system Test)
User Experience Test 
Software Installation

Connection Operation

Playback Scheduling

End User Abnormal Behaviors
For details, including inquiries about specific test or technical consultation, please contact us here.