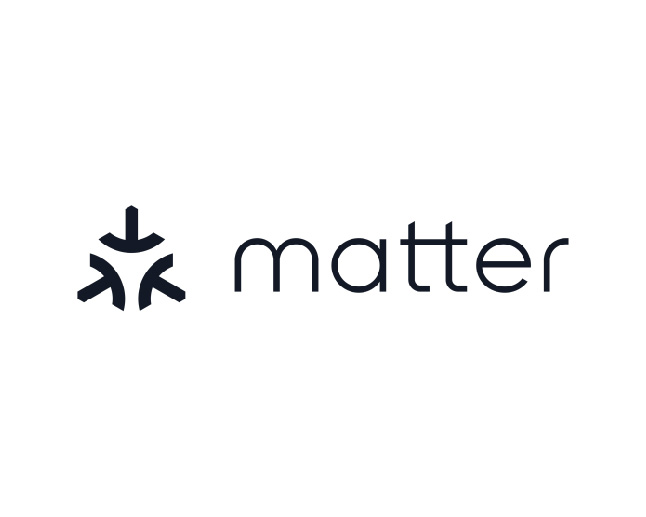 Matter
As a Connectivity Standards Alliance (CSA) Authorized Test Lab, Allion offers Matter Certifications, Pre-tests, Consultation Services, Interoperability, and customized services. Extended Certification tests for Bluetooth®, Wi-Fi, and Thread are also available upon request.
Inquiry
What is Matter?
Matter (previously known as Project CHIP) is an open standard for products in the IoT ecosystem, allowing the next generation of interoperable products to work across brands and platforms with greater privacy, security, and simplicity for consumers.
Applications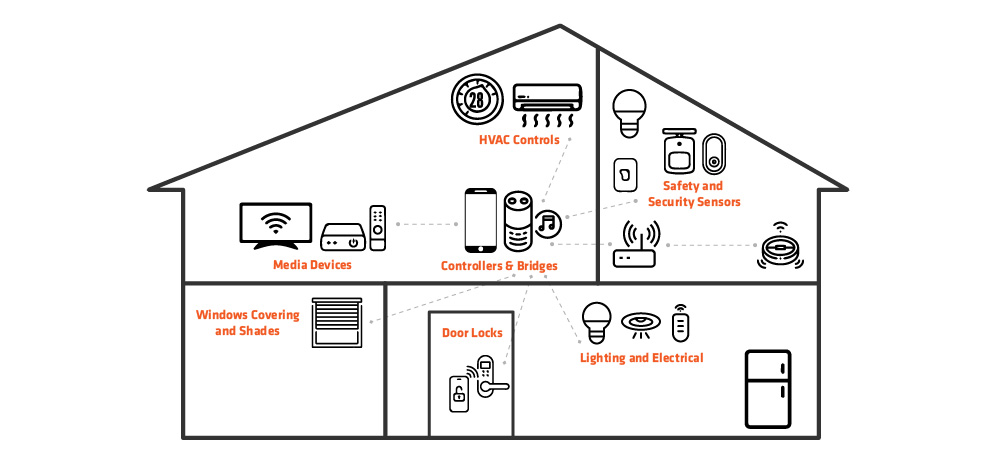 Matter runs over Ethernet, Wi-Fi, and Thread, and when using Bluetooth® Low Energy for device commissioning, it will support a variety of common smart home products, including:
Lighting and electrical products
HVAC controls
Window coverings and shades
Safety and security sensors
Door locks
Media devices including TVs and controllers as both devices and applications
Bridges
Advantages of the Matter Certification
Matter makes interoperability between certified products seamless across brands, expanding applications and enhancing user experience
Matter allows the use of Certified Product logos and listing of the product on the Alliance website
Matter-certified products receive a 10-year certificate
Matter-certified products have the opportunity to be included in demonstrations at industry events, demo walls, and videos
Features of Matter

For more information on Matter, please visit the CSA website: https://csa-iot.org/all-solutions/matter/
Get Your Products Certified at Allion
Allion is one of the first Authorized Test Labs (ATL) for Matter, also having certification capabilities for Wi-Fi, Bluetooth® and Thread. Since Wi-Fi is one of the major technologies utilized in Matter, Allion has a unique position in Matter testing, being the only ATL capable of providing all Wi-Fi Alliance certification programs.
Becoming a leader in certification testing, we have accumulated more than a million projects over 30 years. Allion also works closely with international standard associations and participates in the development of a variety of tech specifications. Our test services span the ecosystem of wireless, A/V, and system with experiences in compliance certifications. Since A/V test items are the most closely related to Matter, Allion also offers compliance tests for Amazon Alexa Voice Service, OCF, UPnP+, DLNA, HDMI, HDCP, HDR10+, 8K, IMAX, and many more. Some of the aforementioned certifications are mandatory for Smart TVs to clear U.S. customs.
Explore more Tests & Certification
Besides certifications, Allion arranges for user experience testing,  also significant to products which support Matter. Quality of Experience (QoE) can be measured in the test environment (similar to a real user's usage environment, such as the smart home, smart office or smart building. For Smart Home scenarios, Allion provides one-stop consultancy services as follows:
Ecosystem Interoperability & Real-World Testing
Mobile App Consultancy Service
Wireless Infrastructure Consulting Service (WICS)
Security Evaluation
Compliance & Certification
Explore more Smart Home Services
To ensure interoperability and functionality with other products, Allion has prepared over thousands of smart home devices. Our test device inventory includes Wi-Fi APs/Routers/CPEs, mobile devices (including latest iOS and Android devices), Smart TVs, and STBs. We will continue to acquire Matter-supported devices when released, so interoperability with real Matter-supported devices can be tested and ensured.
Explore more AP/Router Test Services

To save your time, costs, and efforts, contact us today to acquire all necessary services in one stop.
Service Locations│
Taiwan:service@allion.com
USA:US_service@allionusa-sgs.com
Japan:web-info@allion.co.jp
China:cn_service@allion.com.cn