Wireless Infrastructure Consulting Service (WICS)
Wireless technologies are known for their convenience and versatility in all kinds of user-scenarios and places, regardless of the size and interior layout of the field. And as wireless ecosystem grows, we are seeing more diversity in wireless devices, such as multi-angle antennae, power amplifiers, Mesh Wi-Fi networks, and many more. But, we have to keep in mind that in real-life, performances of these devices can be affected by many factors…
1. Common Issues of Public Wi-Fi


According to a survey released by Expedia in 2018, over 90% of users identified Wi-Fi as one of the most important amenities in a hotel. Many users have experienced poor Wi-Fi at hotels, such as having a poor connection when making a conference call, or having trouble uploading data to the cloud. Users get frustrated at these Wi-Fi problems and may never come back to stay at the hotel again.
2. Common Issues of Wi-Fi in Workplace

In an office, unstable connection will lead to low work-efficiency. It is frustrating to experience poor Wi-Fi when making a conference call, doing online research, or sending important e-mails.
In a factory or a warehouse, the interrupted wireless connectivity causes automated guide vehicles stop moving stocks and turns to shipping delay..
Your Wireless Network Consultant 
There is a vast array of connectivity issues, and we should make sure that customers and users will not face such issues. Allion provides the necessary tool/method for IT personnel so they can easily monitor the network. This solution is not only cost-effective, but also efficient in finding critical issues.
Solution 1: Quality Evaluation of Wireless Network: The easiest way to evaluate your wireless performance  
Who needs our service? Whoever needs regular checkups and field inspections of in-premise wireless signal qualities…Whoever needs to verify the network of a newly built field…..
Who needs our service? Whoever needs regular checkups and field inspections of in-premise wireless signal qualities…Whoever needs to verify the network of a newly built field…..
An in-premise wireless network needs to undergo "health checkup" from time to time in order to have optimal performance. These examinations will unveil the potential risks and issues within a network. Allion will conduct complete inspections and provide evaluation reports to make sure the site is well connected.
√ 24/7 Monitoring
√In-depth Examination Report
√ One-stop Service
Solution 2: HeatMap Box: The best tool for IT Personnel
Who needs our service? IT personnel who need long-time wireless quality monitoring
Stable and fast Wi-Fi is identified as one of the most important factors for tourist destinations, hotels, and many public places like restaurants, hotels etc. The Wi-Fi quality is also a key factor to increase working efficiency of employees or machines at workplace.
The Allion Heatmap Box is built to conduct 24/7, thorough inspection of signal strength in spacious setting. The solution includes HeatMap Box and a cloud-based Data Center. HeatMap Box is deployed on site to monitor wireless signal strength, and the stored data will be passed back to the Data Center. Administrators can check wireless signal quality anytime with the APP on their phones. If something goes wrong, the HeatMap Box will inform the administrator in real-time and the issues can be fixed immediately.

Illustration: The Heatmap Box Solution
Features of the HeatMap Box


Service Process
As the leader of the test industry, Allion continues to deliver high-quality validation solutions. For wireless signal strength, our team establishes a one-stop solution that will make the test easier and smarter, and most importantly a one that will significantly elevate user-experience.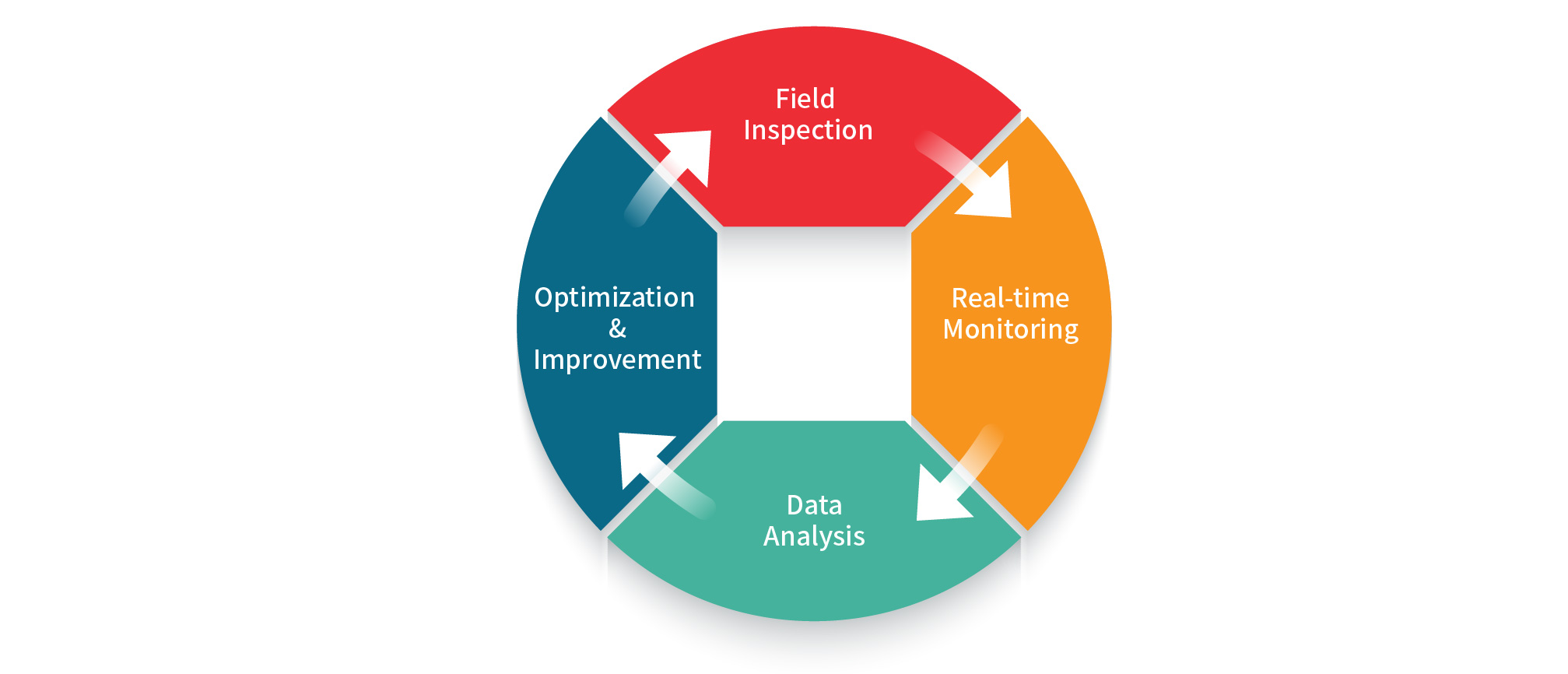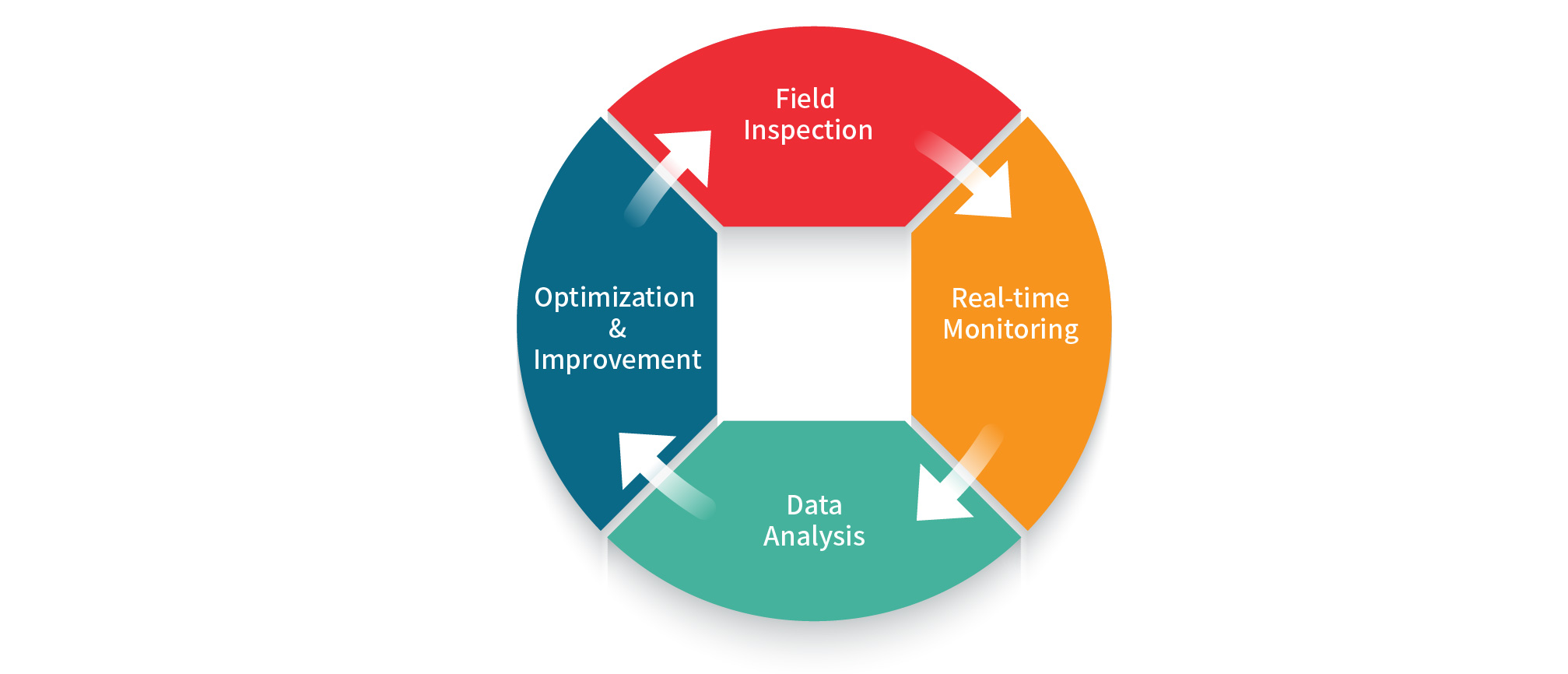 Step 1. Field Inspection: In real-life scenarios, interior layout and building materials (concrete walls, wood furniture, consumer electronics etc.) can have profound impact on signal quality. Therefore, in order to build a decent wireless network, we need to ensure the AP is placed in a proper place, and distant from possible interference.
Step 2. Real-time Monitoring: The HeatMap Box, exclusively developed by Allion, is placed in the field to monitor wireless signal quality. The monitoring goes on 24/7 and will provide timely information regarding signal strengths and throughput rates of the access points. Wireless signal strengths are visualized so the administrators can instantly locate spots where signal strengths are poor. The HeatMap box also comes with alert mechanisms. Whenever an issue occurs, the system will immediately send a notification to the administrators.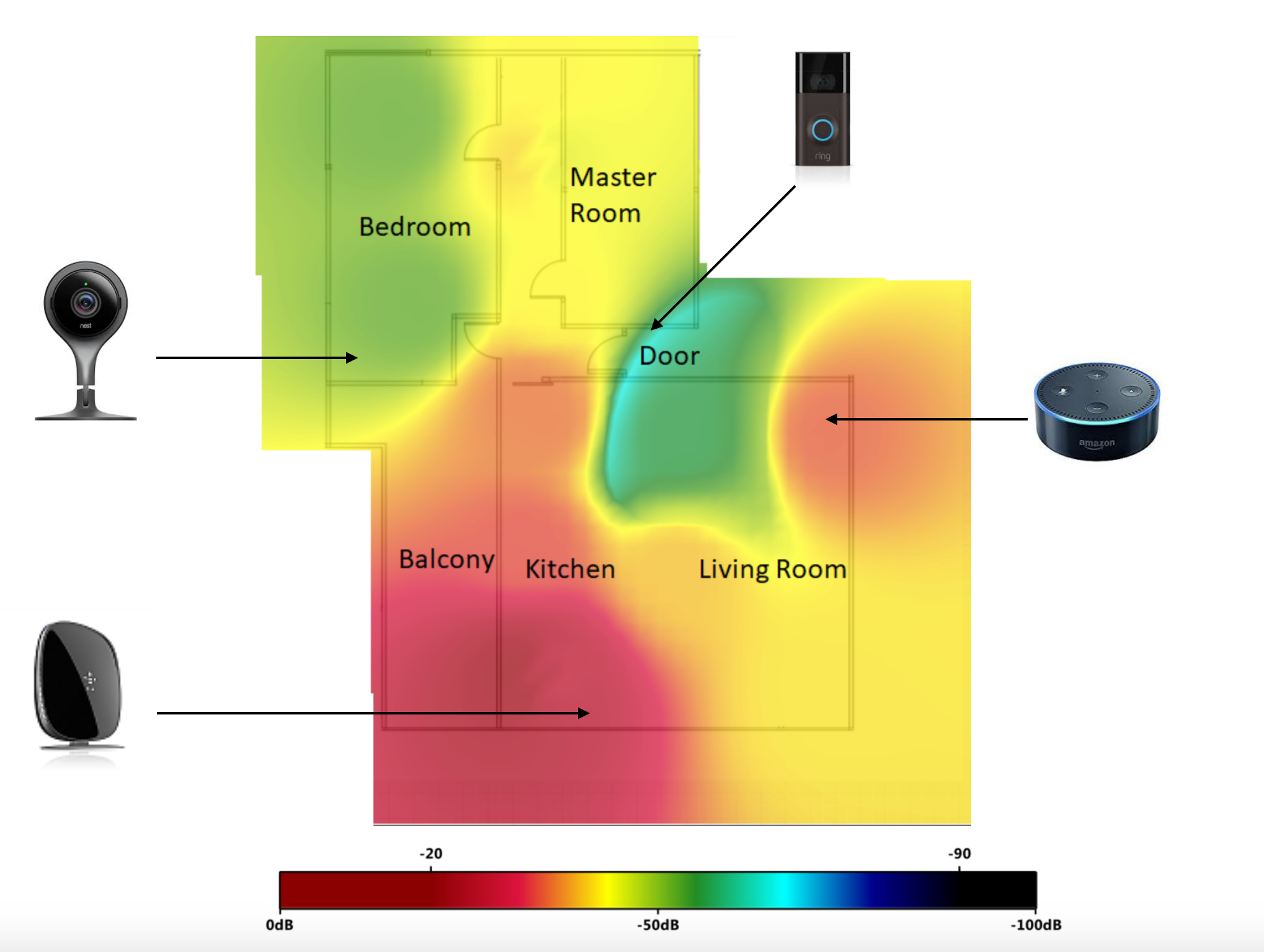 Step 3. Data Analysis: The HeatMap Box collects data of wireless signal strengths and conduct analysis so the administrators can tackle the critical issues and strengthen the overall signal quality. The HeatMap Box also provides history records that can be organized into monthly, weekly, or daily reports.
Step 4. Optimization and Improvement: In-depth analysis data is used to know what parts of the network can be improved. IT personnel refer to the data derived from the HeatMap Box as important indicators to maintaining wireless signal quality.
The Most Effective and Efficient Wireless Network Consultant
In real-life scenarios, users encounter a lot of connectivity issues, including poor quality, slow connection, unstable network, leading to poor user experience. Allion provides tailored solutions to cater the needs of different users, scenarios, and industries. We provide regular checkups, field inspection, long-term monitoring of wireless network quality to ensure your network is functional in all circumstances, 24/7.
Our team will assist your IT personnel to actively probe the issues within a field of network. We give you the opportunity to really "see" the quality of wireless signals and so you know what is going on and solve the problems in time. Additionally, with the HeatMap Box, we can further analyze the cause of the issues and enhance the network. When you want to know what exactly is going on with your network, Allion would be your best choice.
Industry Expert that You Can Trust
With almost 30 years of experience, Allion utilizes our experience in RF validations, and with newly developed tools, we can help you build a healthy network, and an IoT Ecosystem that will work the way just as you want it to be. Allion is also the Authorized Test Lab of numerous international organizations, including Wi-Fi Alliance, Bluetooth SIG, Lora Alliance, and Wi-Fi Alliance. We are always one step ahead of others in wireless quality validation and we provide the right solutions to enhance your network.