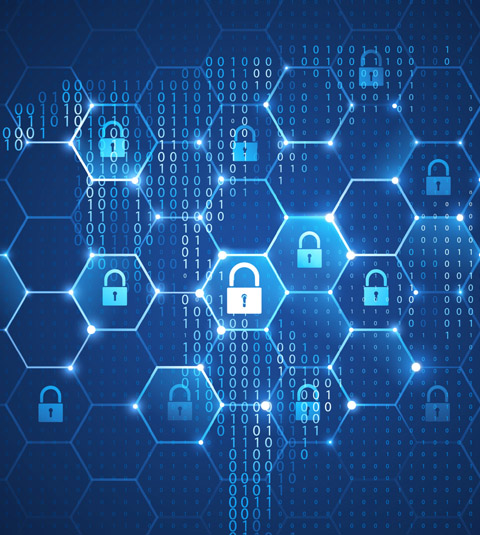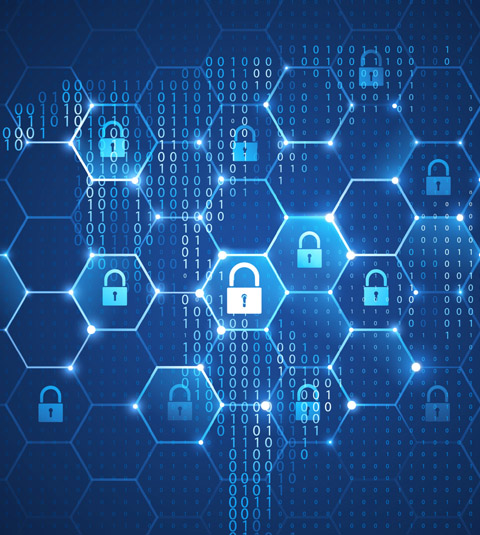 Security Lab
IoT is no way immune to hacking, no matter your industry is, no matter your IoT device is only if vulnerabilities are found! Allion's cybersecurity test solution will evaluate the safety level of your device based on device's features and potential risks.

Anything Connected to the Internet Has Potential to Be Hacked
Surveillance IP camera is accessed and used to snoop around stores

Smart lock claims to be "unbreakable" but hackers can easily break through the house

Telematics system being hacked and connected to the brake, leads a car accident

Personal information leaks while a wearable device is transmitting data to the cloud
Wanna Prevent IoT Attacks!? Why Don't you Just Take Actions?

In the past few years, there were numerous cyberattacks over the world. Back to 2016, the well-known Mirai botnet infected 0.6 million of IoT devices (e.g. routers and IP cameras), then used them to attack DNS provider Dyn with the largest DDoS attack. Eventually caused websites, such as Etsy, Netflix, Shopify, Twitter crashed.
According to the Gartner research, the number of IoT devices would reach 20 billion by 2020. Users enjoy the convenient of IoT evolution while they also have to face cybersecurity issues, for instance, personal information leak. Enterprises also suffer financial losses due to the shutdown servers or production lines.
Since the Internet of things is found easy to hack if vulnerabilities are exploited, brands, APP developers, network operators, and even server hosting providers all need to build security protection mechanism to prevent security issues. But why don't you take actions?
You don't know how to do and which solution is better!?
You assume security solutions must be expensive!
You are not sure whom to rely on?
Choose Allion as your Cybersecurity Partner
Select the Cost-Efficient and Effective Testing Solution to Security Issues
Adopt OWASP (The Open Web Application Security Project) Top 10 Projects
We know the problems that users would face in daily lives, we also know the questions or doubts in a product designer's mind, or a brand owner's mind. With our Cybersecurity Test solution, Allion will assist you in solving not only your users' problems but your doubts. Our solutions are specifically designed for each IoT device based on its features, with an aim to evaluate the safety level of your device and the risk level of it being hacked.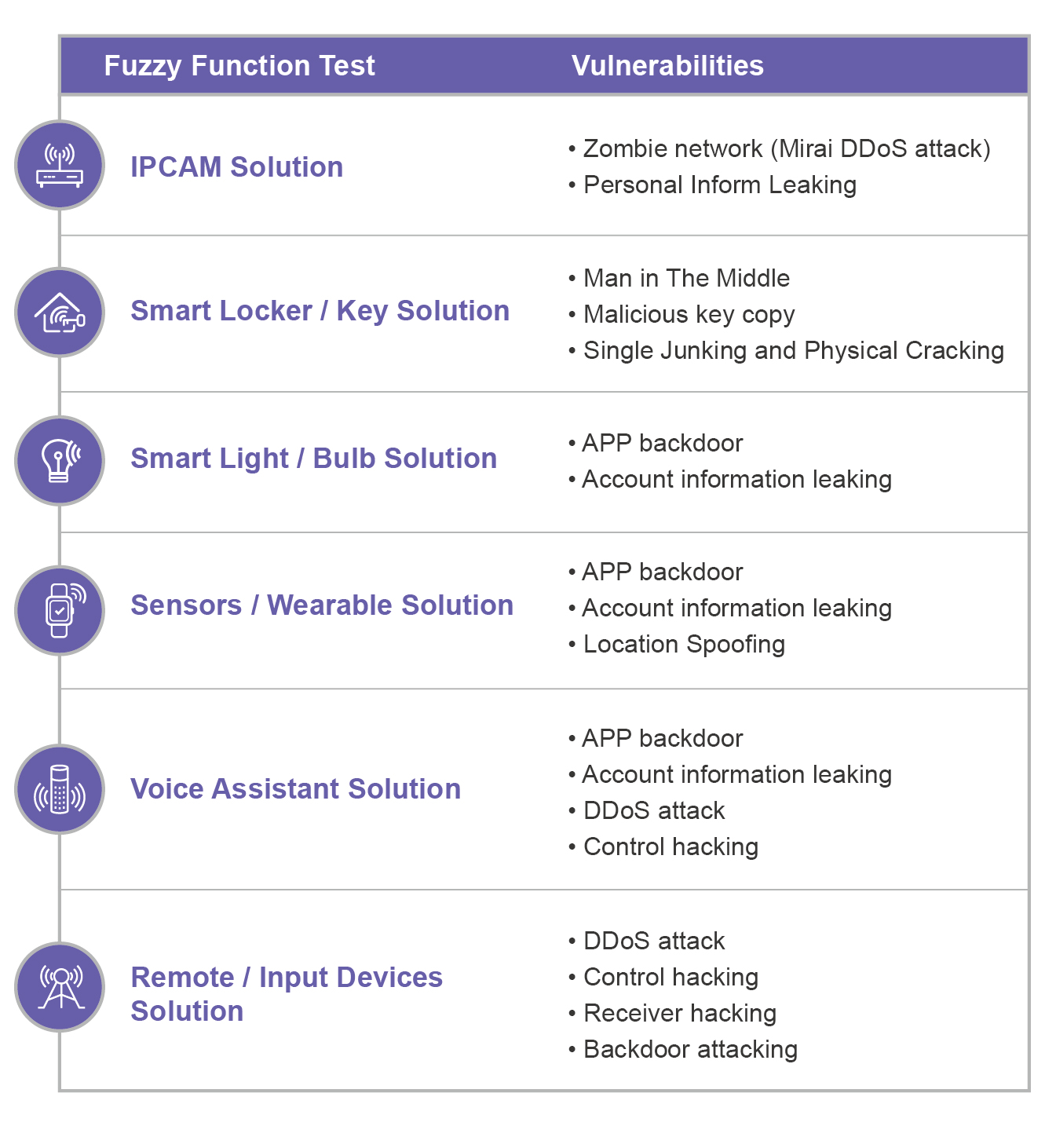 Prevent Breaches! Evaluate Vulnerabilities in Every Facets of IoT Device
Prevention is better than a cure. Just like human needs regular "Health Check" to evaluate health status, your IoT device also needs vulnerability tests to find out the potential risks and prevent cyberattacks.
Solid Experience in Wireless Tech Validation
With years of experience in diverse wireless tech validation, Allion can provide RF debugging analysis based on your products' features, usage scenarios, and IoT applications. We are able to accelerate wireless standard certifications, e.g. Wi-Fi, Bluetooth®, Lora, and Wi-SUN for your products by offering pre-compliance tests and technical consultation.
Who Needs our Cybersecurity Test Solution?
Anything connect to the Internet will need Cybersecurity Tests! Allions' Cybersecurity Test Solution will assess the risk level of your device in accordance with IEC 62443 Cyber Risks' Levels Assessment Model. Currently, Allion is able to provide the test solutions for Security Level 1, 2 and 3.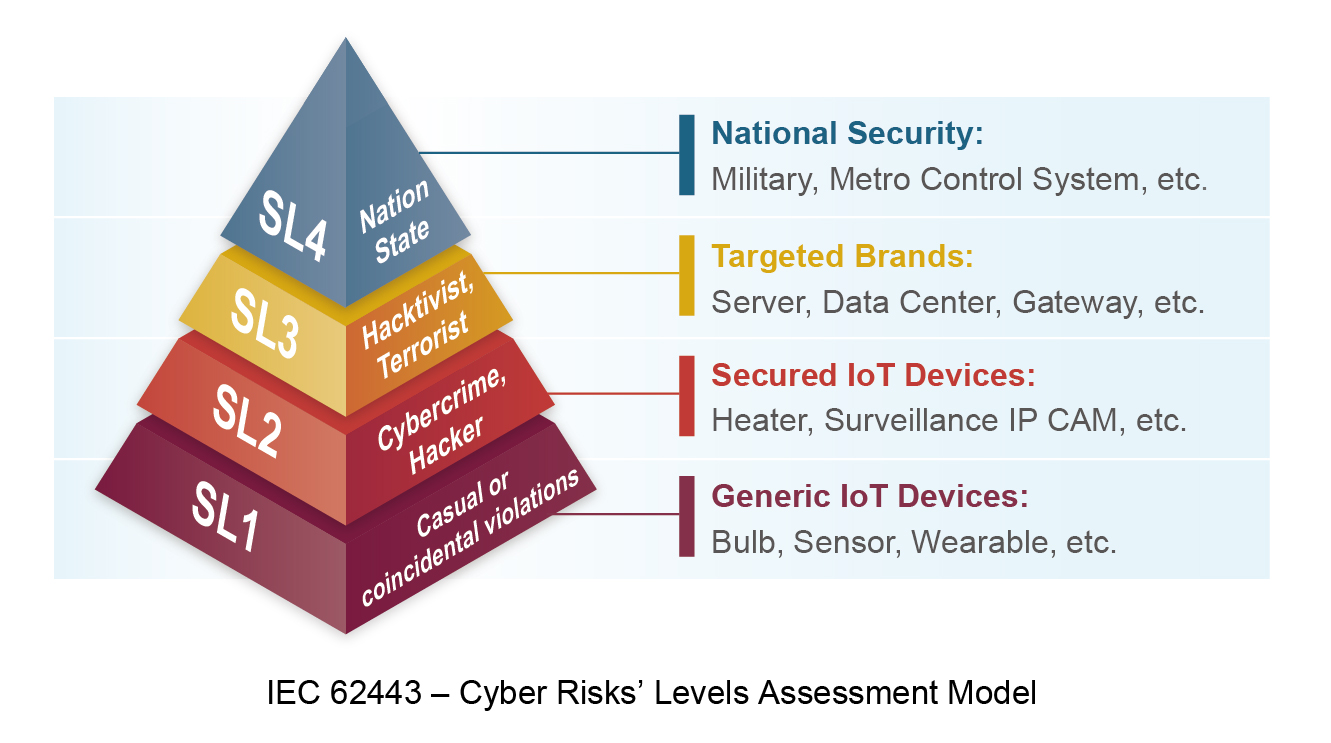 Security Test Scope
Software Validation Solution
Prevention is better than a cure. Security should start at the software design stage. White-box testing will assist software developer in defining insure codes or library and ensuring the software program security based on the static library analysis.
Allion's Software Test Lab team has various programming language capabilities and is able to design test cases from the developer's point of view, ensuring all test routes can be analyzed and executed, so as to provide feedback for optimization of developer's program codes.
Vulnerabilities Testing Based on OWASP TOP 10 Risks
To evaluate vulnerabilities in every facets of IoT device, Allion adopts the OWASP (The Open Web Application Security Project) Top 10 Risks and develops vulnerability testing for the tested targets, including device firmware, device's APP, PAN Network, e.g. Bluetooth®, backhaul link, and cloud server.

Common Vulnerability Scoring System (CVSS)
Our device security report will evaluate the risk level of your IoT device according to CVSS (Common Vulnerability Scoring System). The risk level ranges from 0 (No Risk) to 4 (High Risk). If the test scores 4, it represents high possibility to be attacked and needs fixing the vulnerability immediately.