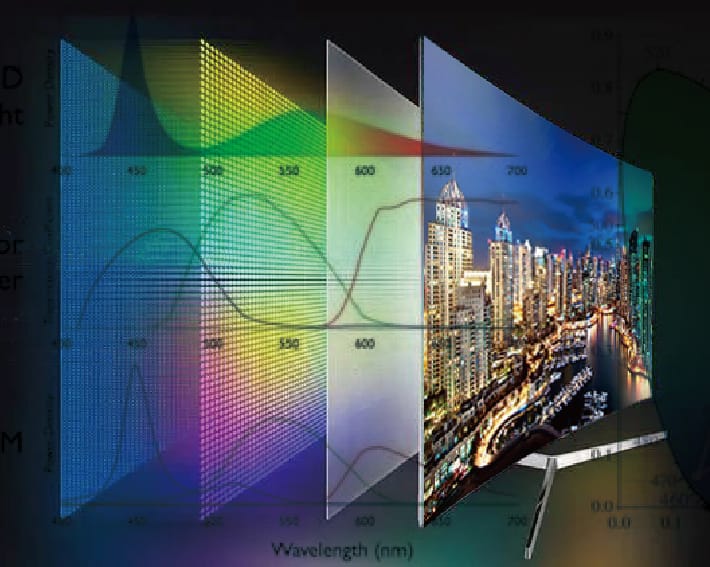 HDR Test Lab
Consumers need to consider five important elements when purchasing TV/display: brightness, contrast, color, sharpness, and motion. With the rapid development of image technologies, the increase in resolution has brought the era of high-definition, contrast and colors have become crucial factors in presenting exquisite and high-quality images.
Inquiry High Dynamic Range (HDR) targets the adjustment of color gamut and brightness, making the details more refined and closer to real life images. Today HDR is widely used, and various types of HDR logos can be seen on televisions, smartphones, tablets, etc.
Summary of HDR logos
Allion's HDR Lab has analysed the four commonly-seen HDR logos in the industry for you in the following chart.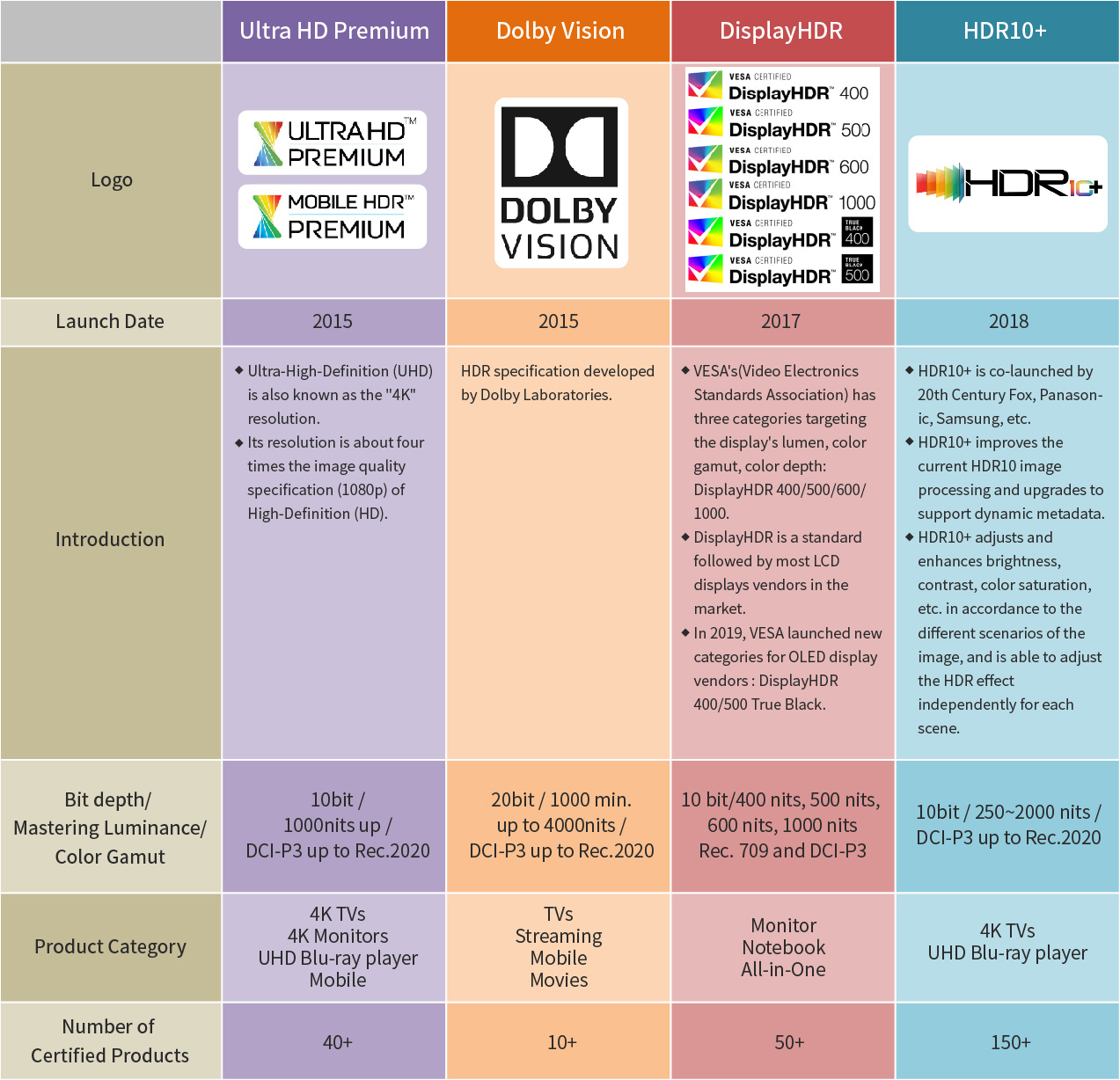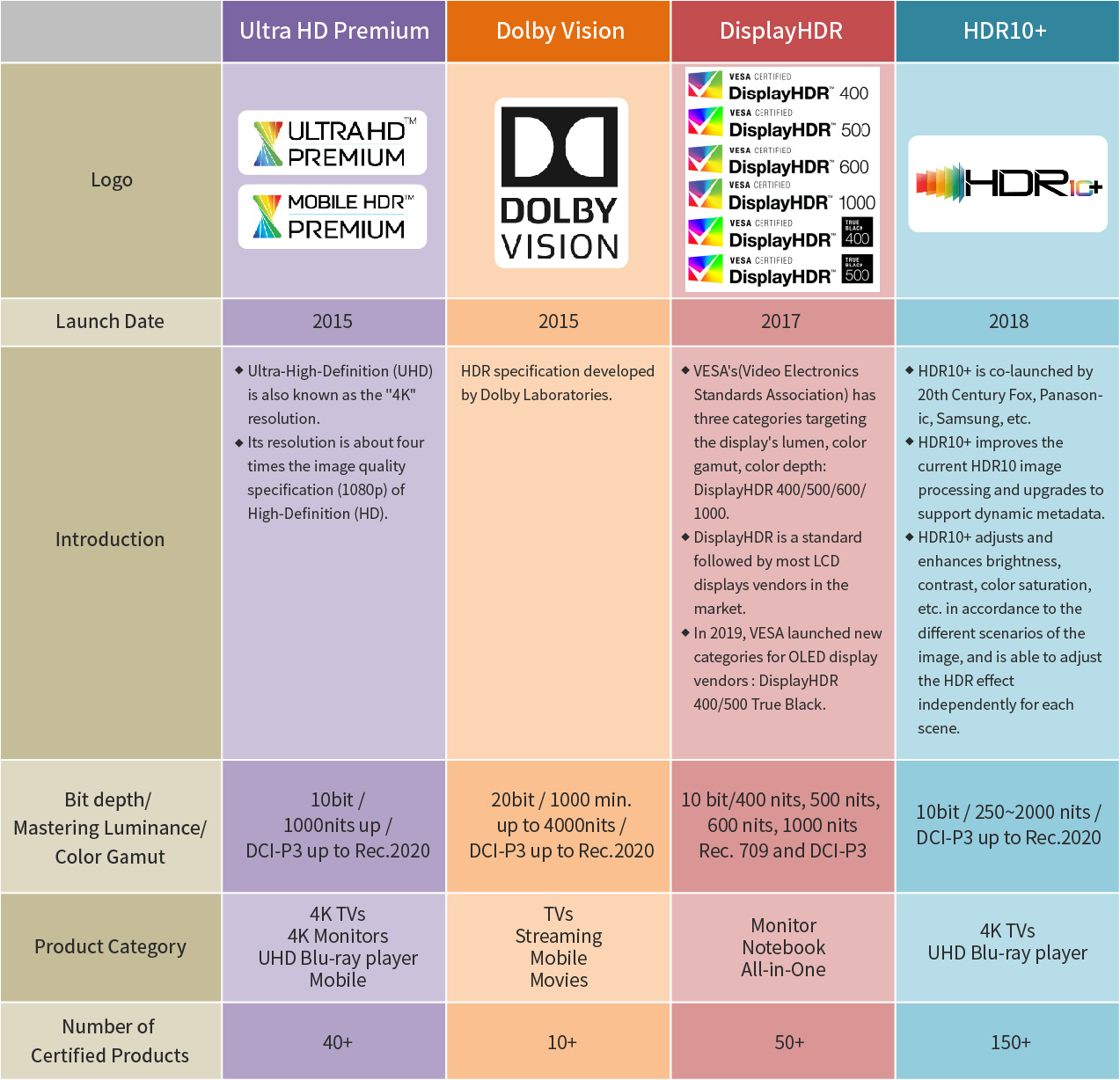 For each Logo further info please click the icons below.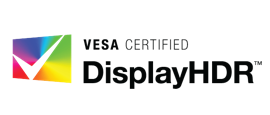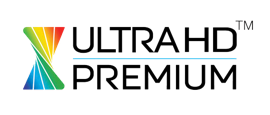 HDR Certification
Allion has years of testing experience and technologies and holds various associations' authorizations. Targeting on the four key specifications of HDR, which are brightness, color gamut, response time, and visual testing.  Allion's professional team is able to provide customized solutions, along with in-depth analysis and feedback according to your products' attributes, thereby speeding up the time required for passing the association standards, thus seizing market opportunities.

HDR Test Programs in the market
With the rapid advancement of the industry, HDR logo is not only for hardware, as more audio-visual service platforms are gradually introducing HDR audio and video content.

Allion HDR Lab is able to provide you the following services based on the requirements of your target streaming network:
provide complete virtual private network (VPN)

simulate different countries' network environment and provide testing, analysis

recommendations for HDR video.
HDR testing environment and equipment
Allion has built a dark room especially for testing HDR, and invested in professional instrument and equipment, creating a comprehensive environment to satisfy various testing requirements.