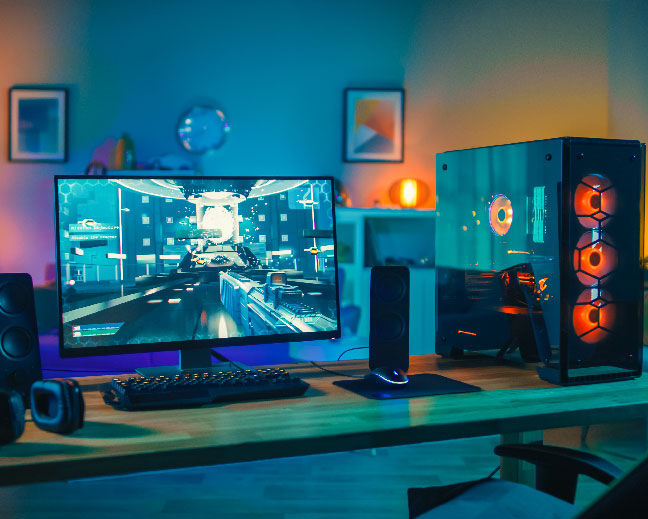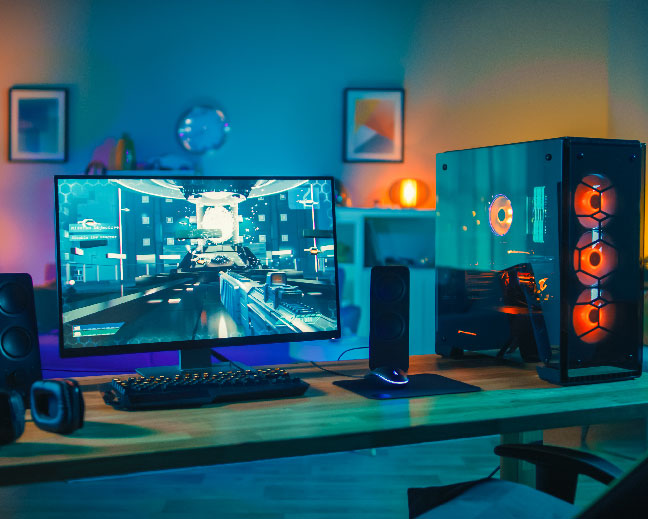 Display Test Lab
As multifunctional displays and brilliant image quality come into the focus of consumers, display manufacturers are eager to develop products with higher resolutions and superior performance to satisfy market demand. With years of testing and technical experience with displays and monitors, Allion can provide the most suitable validation services, assisting vendors in quickening their development process.
Currently, enhancing color performance and image quality—particularly with the widespread use of USB-C—have become a critical issue for the manufacturers to solve during the development process.
Have You Encountered These Display Issues?
Uneven color on display
Black screen
External monitor undetected
Maximum resolution unavailable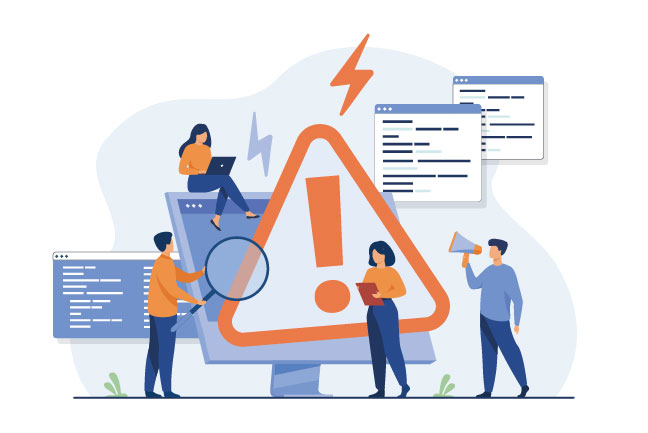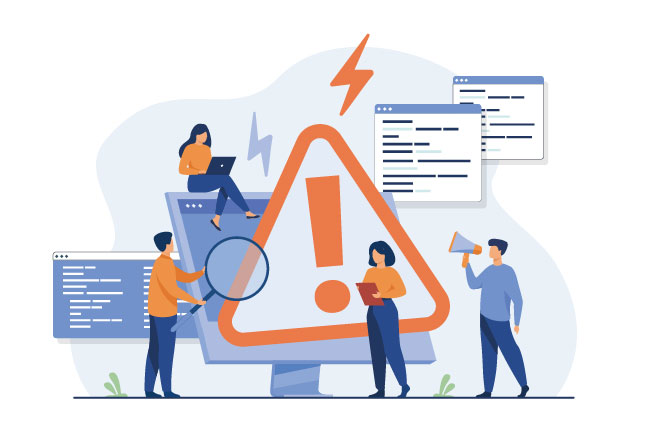 A display directly impacts visual user experience: the end user's browsing experience will be significantly downgraded by flickering, black screens, inaccurate colors. These display issues can lead to customer complaints, poor reviews, and reduced sales.
Based on more than 30,000 sets of experimental data at Allion, new bugs that never appeared before have begun appearing persistently. Our engineering team noticed that USB PD related problems have become the top issue that concerns manufacturers—9 out of 10 displays have power delivery design issues, which is a 90% failure rate!
Fast, Professional Display Test Solution: Solving your Product Issues
From standard logo certifications to interoperability tests, Allion can provide a suitable and complete product testing service, satisfying diverse testing needs in the AV market and helping to build a complete AV ecosystem.
1. Standard Logo Certification
 High Speed Transmission Interface Test 
The evolution of image resolution lead to the advancement of display technologies. Aside from standard logo certifications, Allion also provides complete test solutions for HDMI HDR and DisplayPort HDR products, which are the top two of video standards. Allion offers an advanced test solution to safeguard HDR performance and ensures the best visual experience for end users.
 HDR Related Tests 
As a display testing expert, Allion has professional testing capabilities and complete testing environments. Allion can provide various types of HDR certification tests to fully guarantee the performance of HDR products and allow end users to have the best visual experience.
For more information, please refer to: HDR Test Lab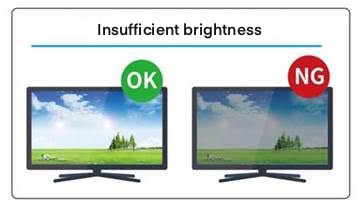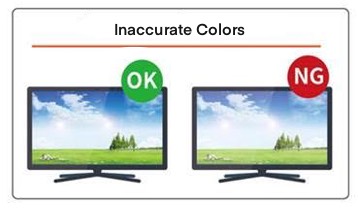 2. UX Optimization
 Basic Function Testing 
Allion validates a product according to the given specifications or the product's basic functions, and ensures it achieves the required standards to safeguard product quality.
 Gaming Display Testing 
Allion, the designated test lab of many display manufacturers, is capable of providing complete testing for the higher-end specifications of gaming displays, guaranteeing a top-tier gaming experience for gamers.
 On-Screen Display Testing 
The diversity and complexity of languages cause products with multilingual content to encounter a lot of difficulties in the validation process. Allion's AI Internationalization (i18n) Testing can effectively conduct text viewing and debugging according to the corresponding interface displayed in the supported languages and regions, and satisfy demand for localization of the user interface.
For more information on on-screen display testing, please refer to: AI Internationalization (i18n) Testing
3. Interoperability Test
As products become multifunctional and the use of USB-C spreads, incompatibility and operation failure between products are more likely to occur, especially in the product ecosystems. Based on years of testing experience, Allion is equipped with a rich and diverse device database to simulate various scenarios. This is done based on the product type to help eliminate potential product issues, which helps to reduce the customer complaints and churn rate.
System Validation
Mac Ecosystem Validation
USB Type-C® Validation
For more information on interoperability tests, please refer to: Interoperability Test Center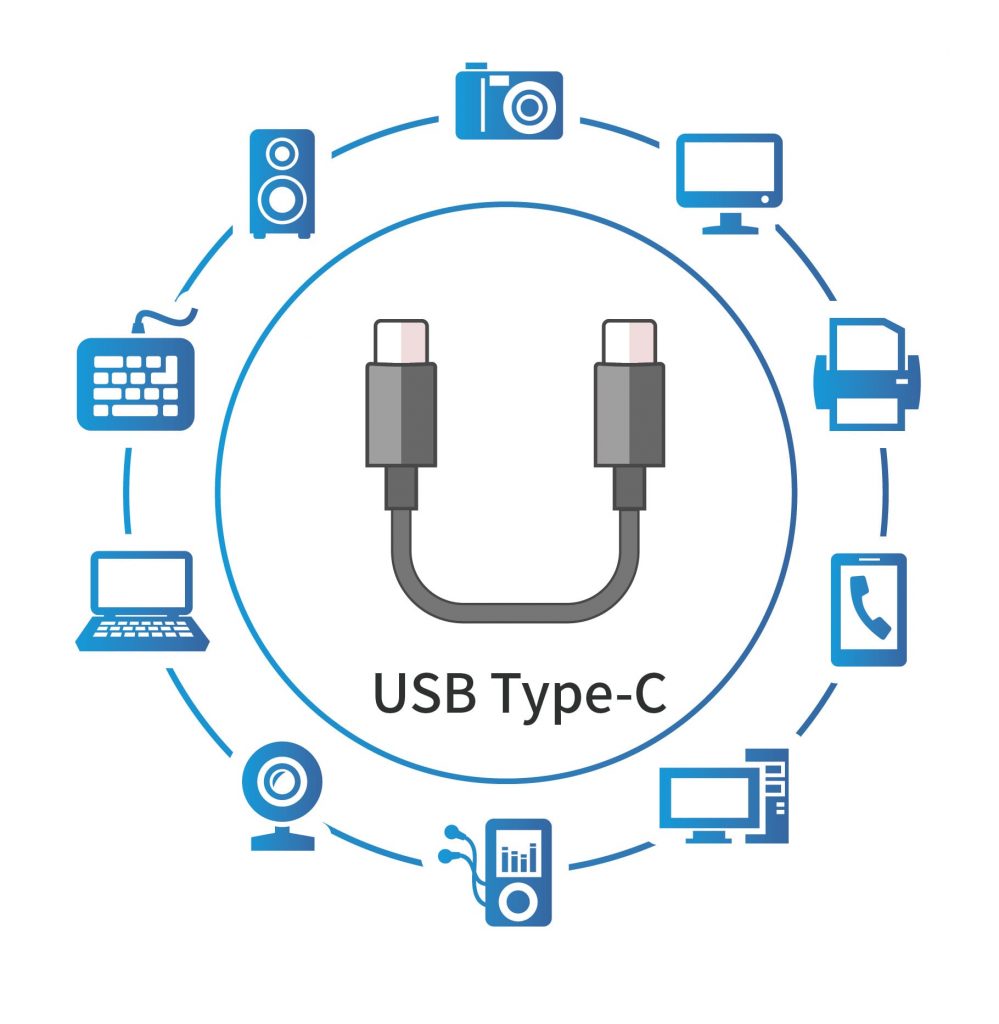 4. Customized Services
Allion can create a customized QRS Program according to customer needs and market trends. In this program, Allion will provide professional debugging and allow your product to shine among the competition.
Competitor Analysis
Debugging and Consulting Services
As AV technology continually improves, the AV ecosystem and peripheral products are encountering new challenges. With complex user scenarios, ensuring product performance has become a significant developmental task. Particularly in a market that strives for high resolution, the capability of a display to achieve the best viewing experience is crucial. Allion integrates its supply chain testing experience to provide manufacturers the most complete validation possible and fulfill the end user's expectation of an astounding visual experience.
If you have any testing needs, please contact: service@allion.com