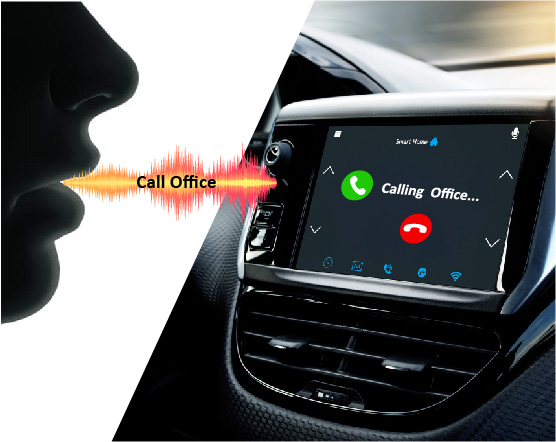 In-Car Communication Consulting
There are two common ways for in-car call connections: Bluetooth and smart platforms, which are widely adopted by car manufacturers. However, call quality is the key factor after a successful connection.
Allion Labs provides testing and verification consulting services to ensure the car system can operate normally and maintain a certain quality under the hands-free call mode, referring to three standards set by ITU-T: P.1100, P.1110, and P.1120.
Inquiry
Voice control has become a popular feature for drivers, allowing them to navigate, play music, and make phone calls hands-free. However, a poor communication experience can distract drivers and pose safety risks.
In addition to Bluetooth connections, car manufacturers are increasingly adopting platform systems like CarPlay, Android Auto, and CarLife for in-car calls. However, maintaining call quality and ensuring a positive user experience remains a challenge. Allion has over 16 years of experience in the car electronics ecosystem and offers a range of professional verification technologies to assist customers in maintaining call quality and ensuring user satisfaction. Our consulting services can effectively solve any problems related to in-car communication and contribute to safer driving experiences.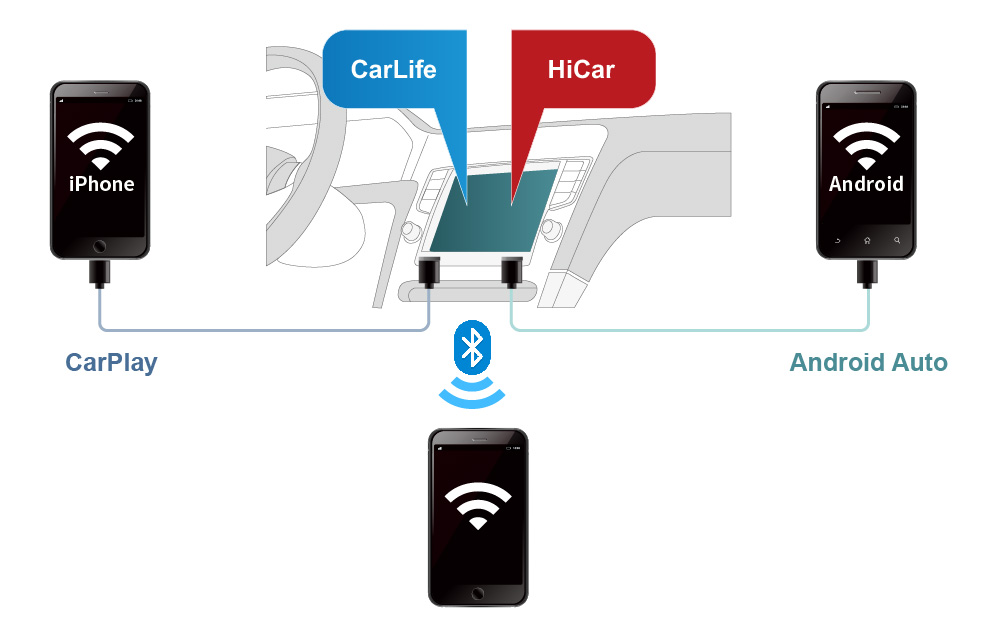 Common Issues with In-Car Call Quality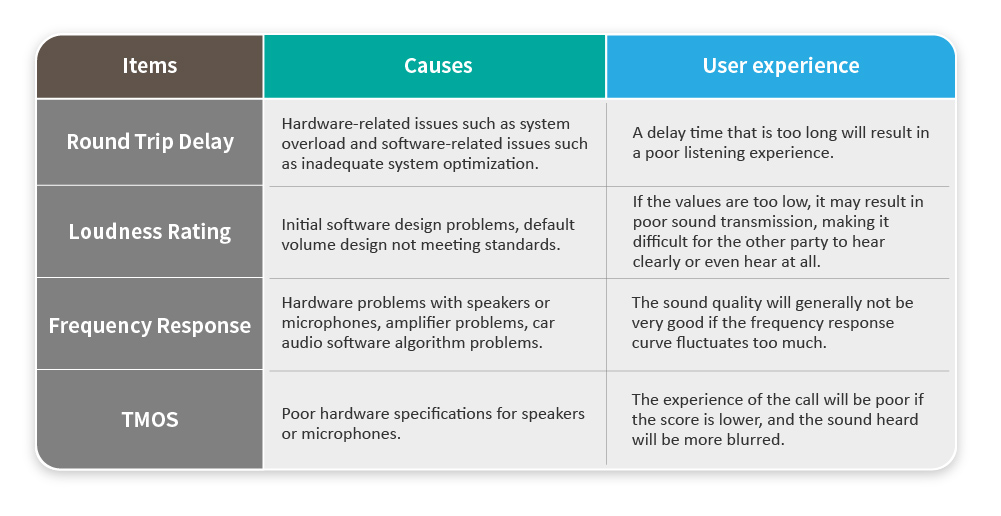 Comply with ITU-T Standards
Allion offers call quality verification services for narrowband, wideband, and super-wideband based on ITU-T (International Telecommunication Union Telecommunication Standardization Sector) telecommunications standards, namely P.1100, P.1110, and P.1120.

Testing Items
Advantages of Our In-Car Communication Consulting
Validation and Testing Services
After project establishment, a dedicated acoustic testing engineer will be assigned to assist customers in executing tests, conducting problem verification, on-site debugging, problem reproduction, and providing timely solutions to reduce debugging time.
Consulting Services
With over 16 years of technical expertise in the automotive industry, Allion provides not only testing services but also customized acoustic advice and flexible testing plans tailored to your specific needs.

Professional Equipment/Facilities
In-car communication quality is affected by sound frequency, environment, and signal interference.  To ensure accurate and professional measurements, Allion invested more than one million US dollars in German professional measurement equipment (HEAD acoustics) and conducts testing in a semi-anechoic chamber for cars. This ensures that our automotive customers receive the best possible care.

Pioneering Technical Certification and Expertise
Allion is a pioneer in technical certification and specifications and has close relationships with various associations. Our expertise spans across the automotive industry, providing professional guidance and testing from the design layer, physical layer, to the application layer. We are committed to driving protocol changes and new technology directions. Allion continues to collaborate with international brands, including Mercedes-Benz, BMW, VOLVO, Audi, Toyota, FORD, NISSAN, and Mazda. We sincerely invite you to move forward together in the automotive field!
If you have any requirements or consulting services in the automotive ecosystem, please feel free to submit an inquiry or email to service@allion.com