Allion Labs, Inc.

Founded in 1991, Allion Labs, Inc. is an international engineering company provides customized product testing, validation and consulting services for IT, automotive, entertainment, and interoperability with the whole AIoT ecosystem.
The company is not only an ISO/IEC 17025 accredited test laboratory but also the authorized lab to certify over thirty standard compliance logos. Headquartered in Taipei, Taiwan, Allion has world-wide branches in the US, Europe, Japan, China, and Korea, with the mission to bring customers and partners localized and timely testing and validation services around the world.
We aim to help clients assure product or services before launching to the market and bring better lives to people.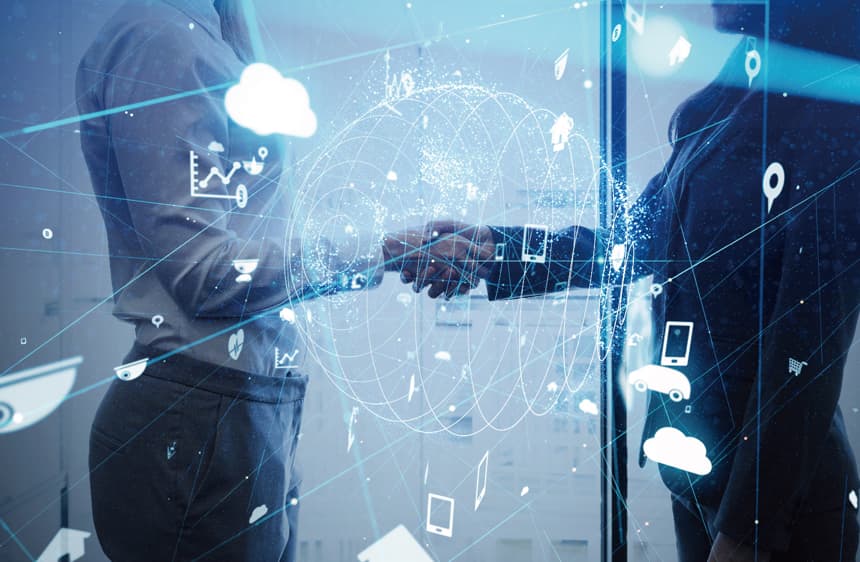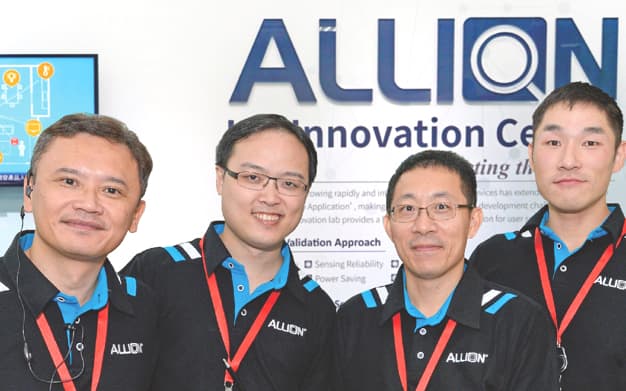 Quality Services

Allion has facilitated thousands of business partners to bring better products to the world. Our comprehensive suite of services, including Standard Certification, Product Validation, Technical Consultation and Competitive Analysis, can help our clients fully validate the functionality, performance, interoperability and UX of their products.
As one of the leading test labs in the world, Allion realizes the convergence of AI and IoT is getting stronger as the smart living ecosystem continues to thrive.
Allion is currently adopting AI-driven testing along with other typical methodologies as we have the vision to provide our customers a smarter and faster testing experience.
Quick Facts

ISO/IEC 17025 Accredited Test Laboratory
20+ Years of Product Certification, Validation, and Consulting Experience
30+ Standard Logo Certification Programs
20,000+ Pieces of Test Equipment and Devices
300,000+ Test Projects Performed
800+ Qualified Test Engineers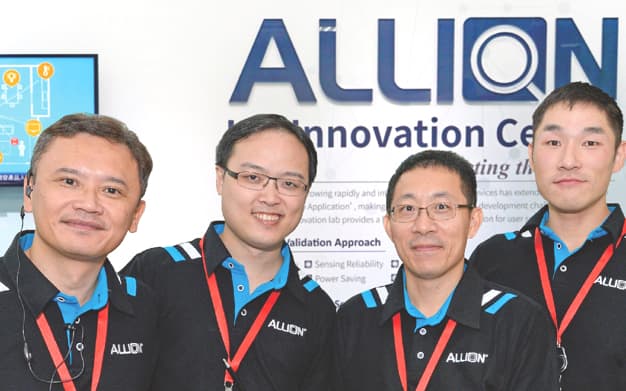 Quality
高品質服務
百佳泰以高品質的測試服務為榮,因此我們有卓越的人才培訓、最先進的測試技術、及尖端的測試設備。透過我們的服務,百佳泰能夠協助我們的客戶大幅縮短產品上市的時程,加強其產品品質並且提升使用者體驗。
客戶至上是我們的服務宗旨,百佳泰以謙卑、誠信、勤勉的態度,與客戶一起努力為IT產品的品質把關。
概略
通過ISO/IEC 17025實驗室認證共同規範
多達20年的業界專業測試、驗證與諮詢經驗
提供逾30多種標準認證測試服務
20,000多項測試儀器與相關設備產品
300,000多筆以上的測試經驗
700多名來自不同領域的專業測試工程師
Milestones
Please see the attached file for some major milestones in our company history.
Allion is accredited by Apple as the Apple Store QA (USB QA, Bluetooth QA) Third-Party Peripherals Test Lab

Allion is accredited by Intel as the Intel RVP Platform Display Validation Test Lab

Allion opens its first Europe Branch in Budapest, Hungary

IMAX Corporation and Xperi Corporation have Authorized Allion to provide the IMAX® Enhanced program

Allion adopted AIoT Robotic Testing

Allion Japan became the very first HDR 10+ Authorized Test Center

Allion has launched LoRaWAN™ certification program

Allion Received 2018 SD Association Distinguished Service Award

Lenovo Acquires the World's First Thunderbolt™ 3 Titan Ridge Universal Certification at Allion

Allion Shenzhen is accredited by CNAS as the accreditation laboratory in China

Allion was honored with Award for"Authorized Test Laboratory Recognition Award" from Wi-Fi Alliance

Allion has launched Certification Test for DisplayHDR Program

UHDA has authorized Allion as an official "Mobile HDR Premium" testing lab

Cisco has authorized Allion Japan to provide IVT Compliance Test

Allion Shenzhen has launched Intel

®

 Thunderbolt

TM

 Return Loss Test

Allion has launched Certification Test for USB 3.1 Gen 1 Peripheral

Allion Shanghai has become VESA's Authorized Test Center for HDCP

Allion has launched Early Certification Test for Displayport 1.4 Cable

Allion has launched Certification Test for Wi-Fi CERTIFIED Agile Multiband™

Allion was honored with Award for Wi-Fi Member Recognition Award

CarPlay USB SI Test is now available in Allion China and Japan

Allion is available for three Certification Tests of USB Type-C

TM

, including USB 2.0 Peripherals, Embedded Hosts, and Alternate Mode Adapters.

Wi-Fi Alliance has authorized Allion to provide Certification Tests for Wi-Fi CERTIFIED Location™, Miracast

®

 Release 2, TimeSync™, and Power Saving Feature

Allion Shenzhen has become the only USB-IF Authorized Test Lab for Cable and Connector

Allion has launched Certification Test Service for Intel

®

 Digital Signage Systems

Allion Labs, Inc. has been appointed as the only Thunderbolt™ 3 connector certification lab in worldwide.

Allion has become the first testing lab in Greater China to provide USB PD 2.0 certification for USB PD 2.0 Silicon & USB Type-C™ Power Bricks

ALLION started to be poccessed with Incorporating DDC signal observation function for our HDMI2.0 controller.

Wi-Fi Alliance has recognized Allion Shenzhen as an official Wi-Fi testing ATL

Allion was globally among the primary list to be recognized, by Open Connectivity Foundation (OCF), as certification ATL Labs

Allion was honored with Award for Epson Excellent Partner

Allion has launched DisplayPort 1.4 Receiver Jitter Tolerance Test Service

Allion has launched CarPlay USB SI Testing.

AJSC-1 HDMI Test Fixture has been available at Allion ever since.

Allion has achieved successful testing for DisplayPort Alt Mode Certification Delivers Brilliant 4K Viewing.

Allion Taiwan has become the only Intel® WiDi Rx Certification Lab in Asia-Pacific.

Allion Japan has been recognized as a UHDA Authorized Test Center

Allion becomes an Authorized Test Lab for USB PD E-Marker Testing

Allion Shenzhen Becomes G.hn Accredited Test House

Allion Labs Authorized as Chrome OS Touch Test Lab

USB Type-C Cable and Connector Certification Services Launched

Allion Taiwan Achieves MHL HDCP 2.2 and MHL 3.2 Sink Test Certification

Allion Becomes World's First Laboratory to Provide Digital Terrestrial TV Broadcast Receiver Testing for the Malaysian Market

USB-IF approved Allion Taiwan, Allion Japan and Allion Shanghai as Authorized Test Labs for USB 3.0 Embedded Host Testing

Allion Taiwan and Allion Japan accredited as Continua Test Labs

DLNA authorized Allion Labs as VidiPath Test Lab

​​

Allion's Central Taiwan Science Park (CTSP) Branch officially opens for business

Launched IVI System Validation Services

Allion HQ and Allion Japan accredited as HDCP ATCs for HDCP 2.2 Testing

Allion Japan accredited as Sony's FeliCa Evaluation Lab

HomeGrid Forum appoints Allion as first Accredited Test House (ATH) in Asia

HDMI 2.0 Compliance Testing Service launched

Bluetooth SIG approved Allion as Bluetooth 4.0 Qualification Testing Facility (BQTF)

Bluetooth SIG approved the Allion Bluetooth RF Test System (ABRTS) and Allion Bluetooth Test Suite (ABTS) as Bluetooth Qualification Testing Facilities for Bluetooth 4.0

USB-IF approved Allion's own USB Charging/Protocol/Electrical Tester (UCPET) as test equipment for USB Battery Charging Spec V1.2

USB-IF approved Allion to provide USB 3.0 Hub End Products/Compound Devices (Certified Hub Silicon) Compliance Testing.

Cable & Connector Testing Center Established

DCP, LLC approved Allion as Authorized Test Centers (ATC) for MHL HDCP Program

HTC authorized as HTC Connect™ Program authorized test lab

Intel authorized as Thunderbolt™ Certified Test Lab

Allion Japan Certified as VESA DisplayPort Authorized Test Center

Launched Wi-Fi CERTIFIED™ ac Certification Program

Launched USB 3.0 certification & logo program

Launched Windows 8 certification program

Established the specialized team consisting of technical experts to provide multi-field technical validation, quality consulting, debugging and root cause discovery

Certified as Bluetooth Qualification Test Facility (BQTF)

Intersil authorized as SLOC™ Certification ATL

Recognized by U.S. EPA as Accredited Laboratory for ENERGY STAR® Program

Launched new Wi-Fi programs: WPA2™ with Protected Management Frames (PMF), Wi-Fi CERTIFIED™ Passpoint, Wi-Fi CERTIFIED Miracast™, Wi-Fi CERTIFIED™ TDLS and Wi-Fi CERTIFIED™ IBSS with Wi-Fi Protected Setup™

Established Allion Labs, Inc. in Taichung, Taiwan

Approved for stationing in Central Taiwan Science Park – Advanced Research Park

Car Connectivity Consortium certified as MirrorLink authorized test lab

MHL™ Compliance Testing Service Launched

Established Allion Shenzhen, Inc. in China

Allion is qualified to perform Hikari TV program

Allion certified as TransferJet Qualified Test Lab (QTL)

Microsoft Accredited as HealthVault compliance Program ITL

Launched Allion Connect compliance program

SSD Alliance authorized as SSDA Compliance program ITL

VESA accredited as DisplayPort compliance & logo program test lab

CIPA approved as PictBridge certification center

DCP LLC approved as HDCP ATC

1394TA certified as 1394 logo program test center

Launched ESA certification program

Cisco approved Allion as Cisco Compatible Extensions test lab

Microsoft Accredited as PlaysForSure Logo Program ITL

Established Allion Shanghai, Inc. in China

SATA-IO qualified as Serial ATA Compliance Test Lab

HDMI and UPnP Pre-Certification Test launch

Established Allion Korea in Seoul, Korea

Established Allion North America in Massachusetts, USA

Launched DLNA certification & logo program

Allion is qualified to perform High-speed USB On-The-Go Compliance Testing Program

PCI-SIG named Allion as world's first 3rd-party Testing Vendor for PCI Express Compliance Program

Allion becomes world's first official test lab for ExpressCard Technology Compliance Program

Kodak ImageLink Testing Program launched

USB-IF certified as the official USB OTG Logo Test Lab

Certified by Wi-Fi Alliance as accredited Test Lab for Wi-Fi Certification Testing

Allion "VAIO" compatibility test center (ACVC) established, started to provide various compliance testing services that are synchronized with VAIO test lab at old Heiwa-jima techno-square

Certified by Fuji, Olympus and Toshiba as first exclusive xD-Picture Card compliance program test lab in the world

Allion RD Team pioneered the sRGB certification test.

Established Allion Japan Inc. in Tokyo, Japan.

SSFDC certified as SmartMedia compliance test lab Official Test Lab for HP Display Group

Official Test Lab for HP Display Group
2018
2017
2016
2015
2014
2013
2012
2011
2010
2009
2008
2007
2006
2005
2004
2003
2002
2001
2000
1999
1996
1995
1991