Founded in 1991
25+
Qualified Engineers
800+
Test Equipment & Devices
20000+
Test Projects Performed
300000+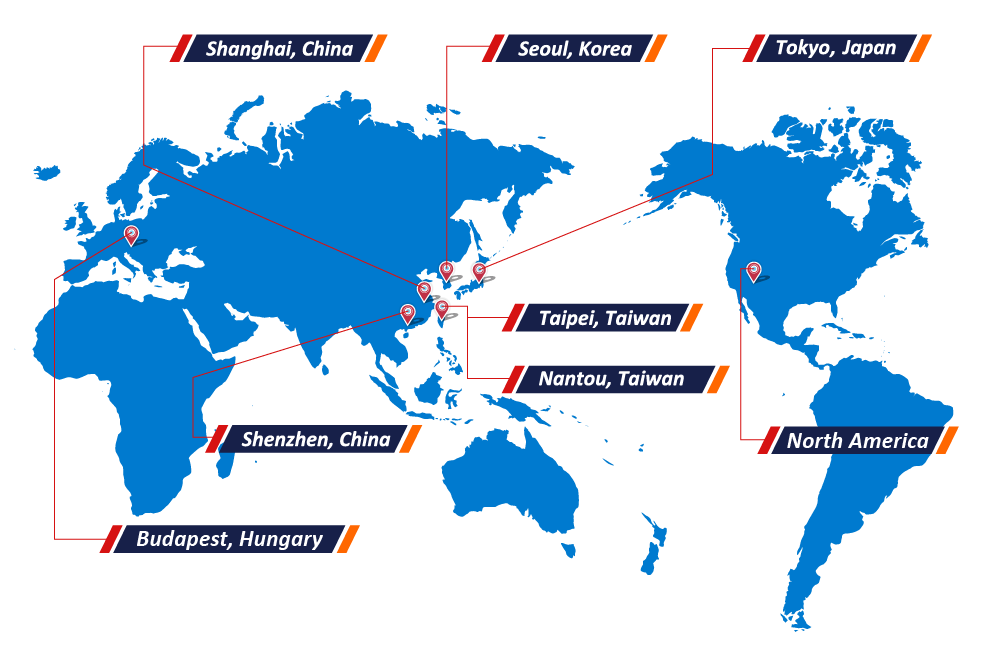 Taiwan – Taipei
Address: 9F, No.3-1, Yuan Ku Street, Taipei, Taiwan 11503 R.O.C. (NanKang Software Park Bldg. G)
TEL: +886-2-2655-7877
+886-2-7722-8800
FAX: +886-2-2655-7879
Google Map

Europe
Address: 1044 Budapest, Ipari park u. 8, Hungary
TEL: +36-1-88-33-100
FAX: +36-1-88-33-199
Google Map

Taiwan – Nantou
Address: No.9, Zhongxing Rd., Nantou City, Nantou County, Taiwan 54041 R.O.C.
TEL: +886-49-233-7277
FAX: +886-49-233-7989
Google Map

Shanghai
Address: Room 4102, No. 580, West Nan Jing Road, Jing An District, Shanghai, China 200041 (LLLAND)
TEL: +86-21-6217-1995
FAX: +86-21-6217-1829
Google Map

Shenzhen
Address: SuperD Technology Tower, 8F, No.12, Keji South 8th Rd. Nanshan District, Shenzhen, 518057, PRC.
TEL: +86-755-8663-6380
FAX: +86-755-8663-6330
Google Map
Japan
Address: Takanawa Park Tower 1F/12F, 3-20-14, Higashi-Gotanda, Shinagawa-ku, Tokyo, Japan 141-0022
TEL: +81-3-5488-7368
FAX: +81-3-5488-7369
Google Map

Korea
Address: 3F, 1562-7 Sa-Dong, Sangrok-Gu, Ansan-Si, Gyunggi-Do, Korea.
TEL: +82-31-409-9333
FAX: +82-2-409-9303
Google Map
Inquiry
If you have any inquiries, please fill in the form and we will get back to you shortly.