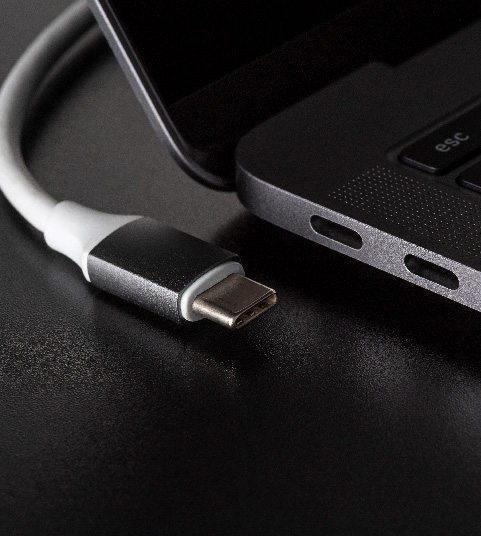 Cable and Connector Lab
Allion is accredited by many global associations to certify cables and connectors that adopt Thunderbolt, USB, HDMI, and DisplayPort. Our service can be applied to IoT, automotive electronics, and computer industries.
As an authorized independent test lab (ITL), Allion assists the USB-IF to draft USB® specifications. We ensure that vendors launch nothing but first-rate products while getting their cable and connectors certified in the shortest time possible.
USB® now takes the cable-connector world by storm
In September 3, 2019, the USB-IF announced the publication of USB® specification. According to the USB-IF, the latest USB generation includes three key characteristics:
Two-lane operation using existing USB Type-C® cables and up to 40Gbps operation over 40Gbps certified cables
Multiple data and display protocols that efficiently share the maximum aggregate bandwidth
Backward compatibility with USB 3.2, USB 2.0, and Thunderbolt 3
Moreover, in April 30, 2020, the USB-IF published USB Type-C® Connectors and Cable Assemblies Compliance Document Revision 2.0, indicating that the USB4® Gen3 certification program will be available soon.
USB4® Cable and Connector Test Highlights
USB4® only adopt USB Type-C connectors
USB4® passive cable: As long as the cable meets the specifications, the cable length is not limited.
USB4® active cable: The cable is limited to a maximum length of 5m.
Cable flexing: USB4® cables are subjected to 500 cycles of cable flexing while the degrees and weight requirements remain unchanged.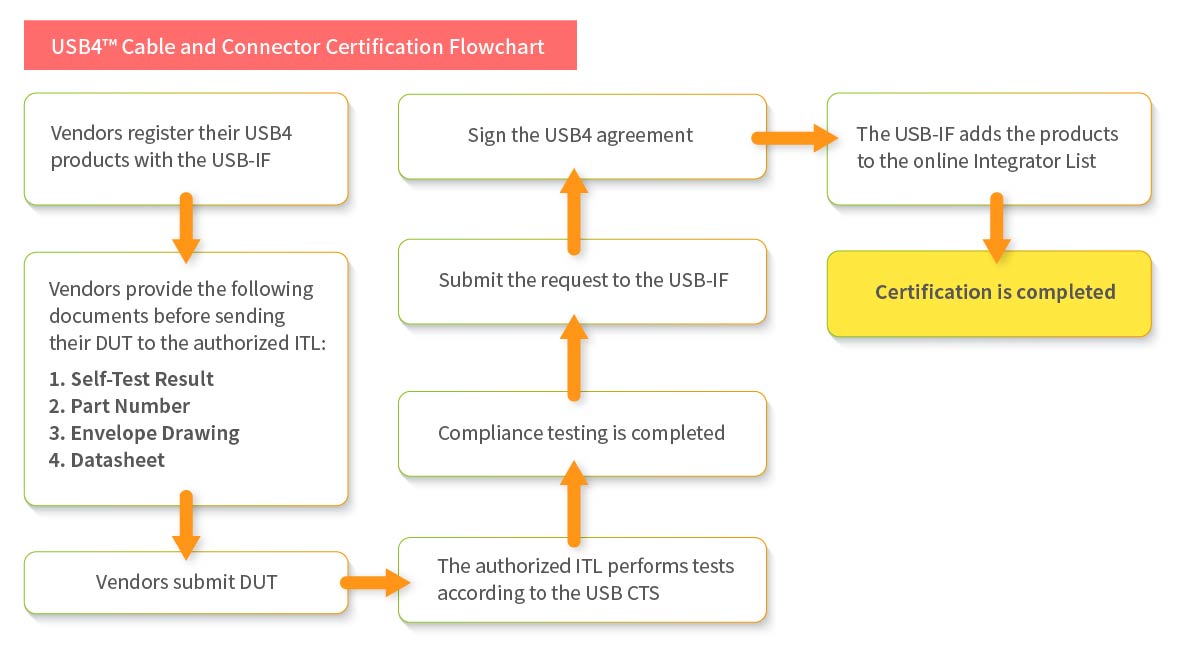 Why Choose Allion for Your USB4® Cables and Connectors
Allion is an independent test lab authorized by the USB Authorized Test Lab in accordance with the latest USB4® specification and requirements. Allion collaborates with the USB-IF to analyze theoretical data by conducting a complete range of cable-connector tests, such as high-frequency, electrical, mechanical, and environmental testing. Moreover, Allion is able to provide interoperability tests for USB Type-C®, standard USB, Hi-Speed USB, and Super Speed USB.
Comprehensive Certification and Testing Services for Cables and Connectors

As cables and connectors get ubiquitous, Allion offers comprehensive cable-connector test solutions for computer peripheral manufacturing industry, IoT devices, and even in-vehicle infotainment systems, to fulfill vendors' diverse needs.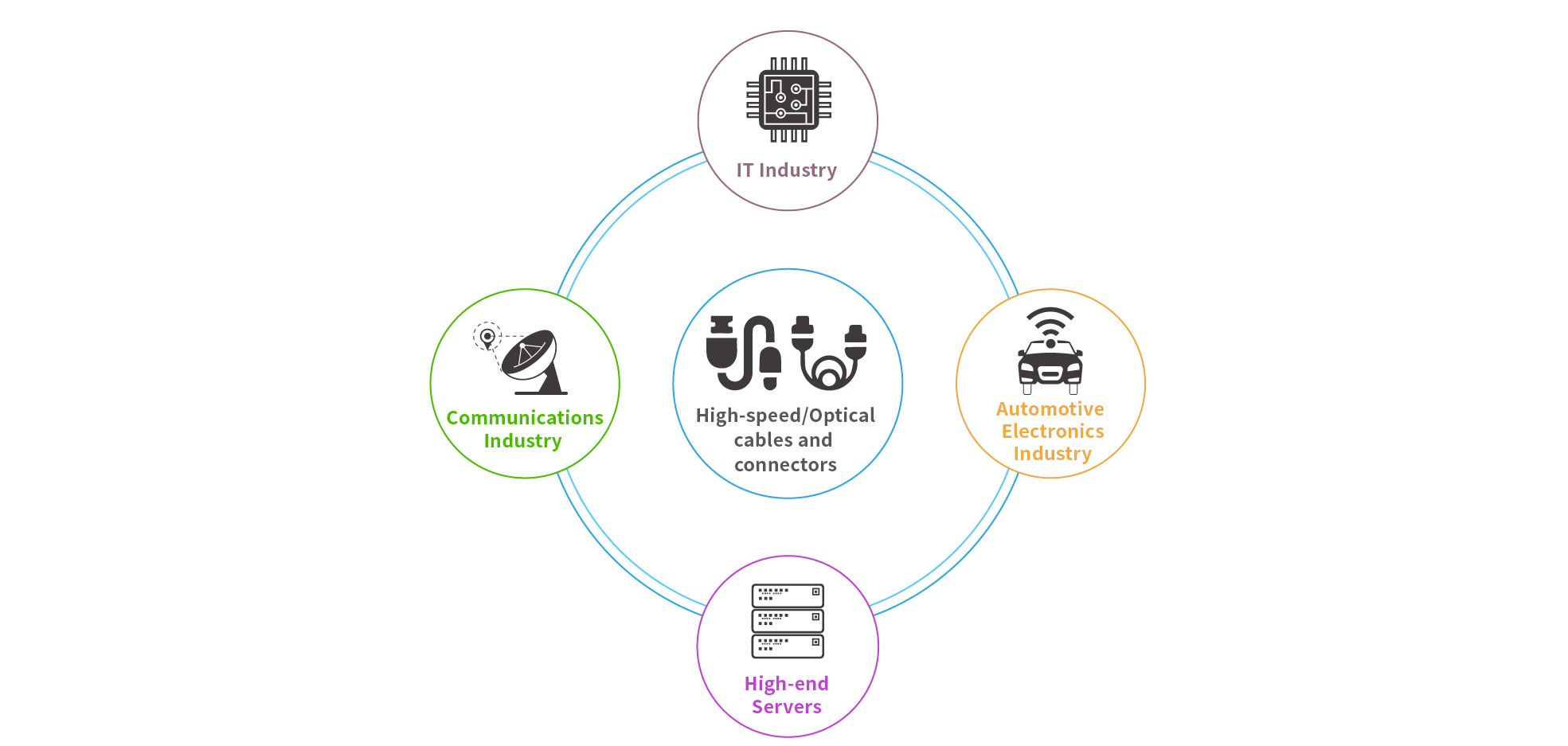 Certification Categories at Allion

Electrical characteristics play a key role in the transmission quality of cables and connectors. For vendors, high frequency signal test can be the most troublesome. At Allion, we boast the state-of-the- art equipment and experienced engineers that specialize in high-frequency signal testing.

Allion exclusively develops fixtures for mechanical testing. These test fixtures enables engineers to predict the service life of cables and connectors by analyzing the products' response to pulling, compression, impact, torsion, and bending.

By conducting environmental testing, we can examine how well cables and connectors can operate under extreme environmental conditions, for instance, different levels of temperature, humidity, and pressure. Allion also provides mixed flowing gas testing to evaluate the products' resistance to corrosion.
Test Equipment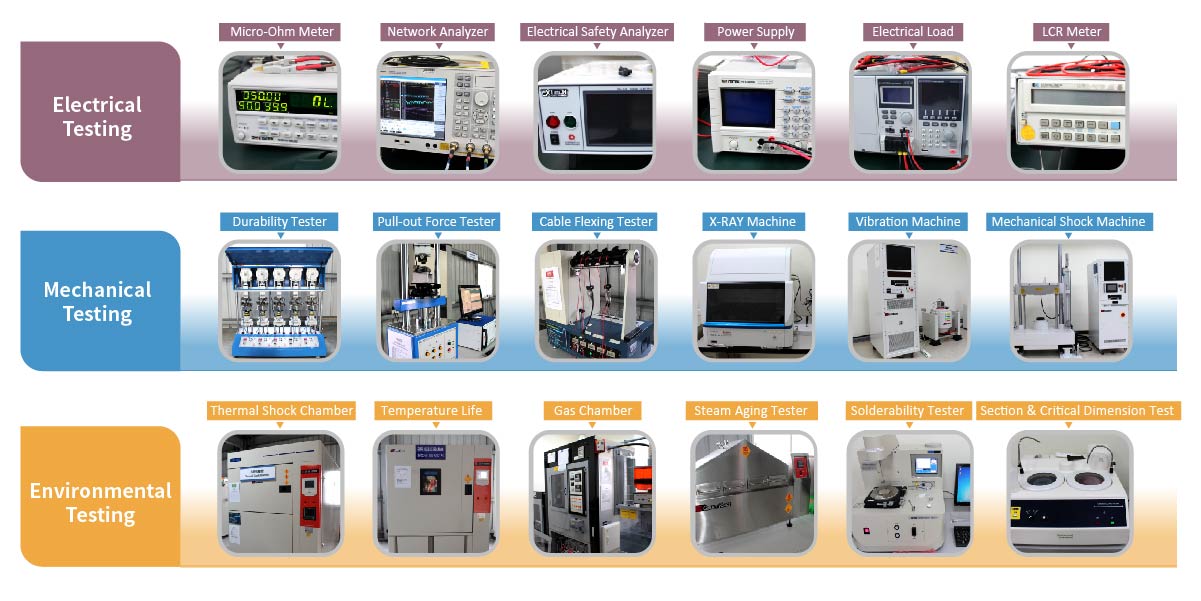 Test Fixtures at Allion Labs 
As high-speed transmission technologies continue to develop, the design and validation of cables and connectors have become much more challenging.  For example, signal interference and attenuation issues are getting more complicated. We have designed the best-quality fixtures to perform tests accurately and consistently, so we can identify critical issues in the early stage of product development.
Fixture Customization

Cable and Connector Fixture Services at Allion
Ensure product designs are compliant with industry standards and specifications

Save time and effort by using the right test fixture
Customize fixtures based on vendors' needs
5 Types of Fixtures at Allion

For more information about test fixtures, please click here or contact us at service@allion.com.