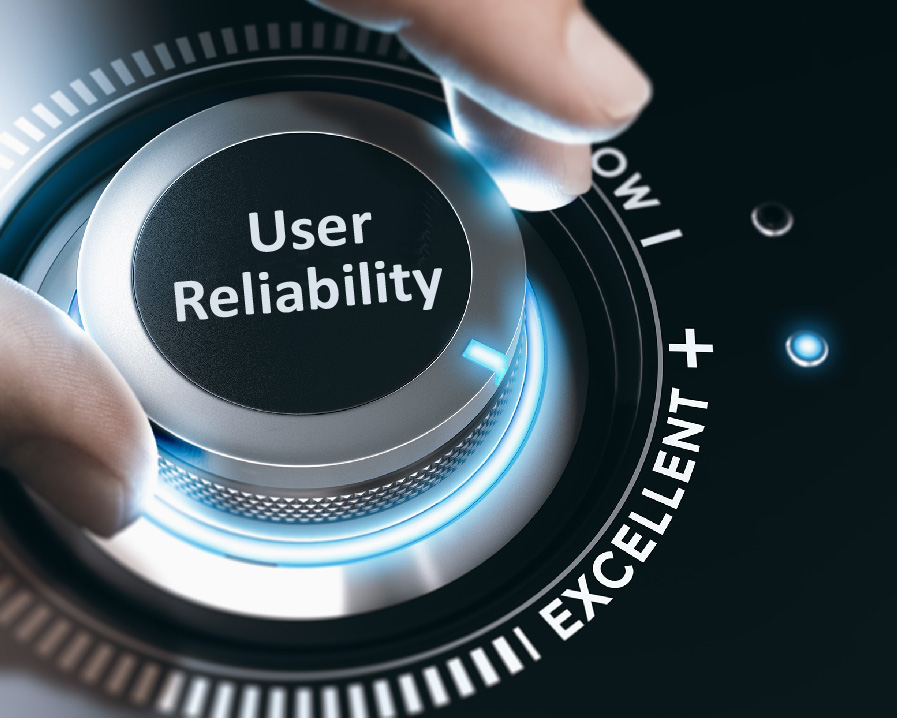 User Reliability Test Lab
To uncover hidden issues caused by product usage scenarios, user scenario testing is crucial factor. Unlike traditional reliability standards, Allion Labs takes it a step further. With our wealth of experience, we offer comprehensive user scenario testing services, expert technical team, and cutting-edge high-frequency testing environments and equipment. Allion Labs are dedicated to providing our clients with enhanced user reliability testing services to meet their testing needs effectively.
Uncover Hidden Risks with Realistic User Scenarios
As high-frequency and high-speed product applications continue to evolve, relying on traditional reliability testing is no longer enough. That's where Allion Labs comes in. We understand the critical role that user scenarios play in revealing potential risks. With our vast expertise in user scenario testing, Allion Labs offer professional and comprehensive technical consulting services, seamlessly integrating user scenarios into reliability testing. Through precise simulation of real-world situations, we assist you in identifying potential risks that your products may face in specific application scenarios.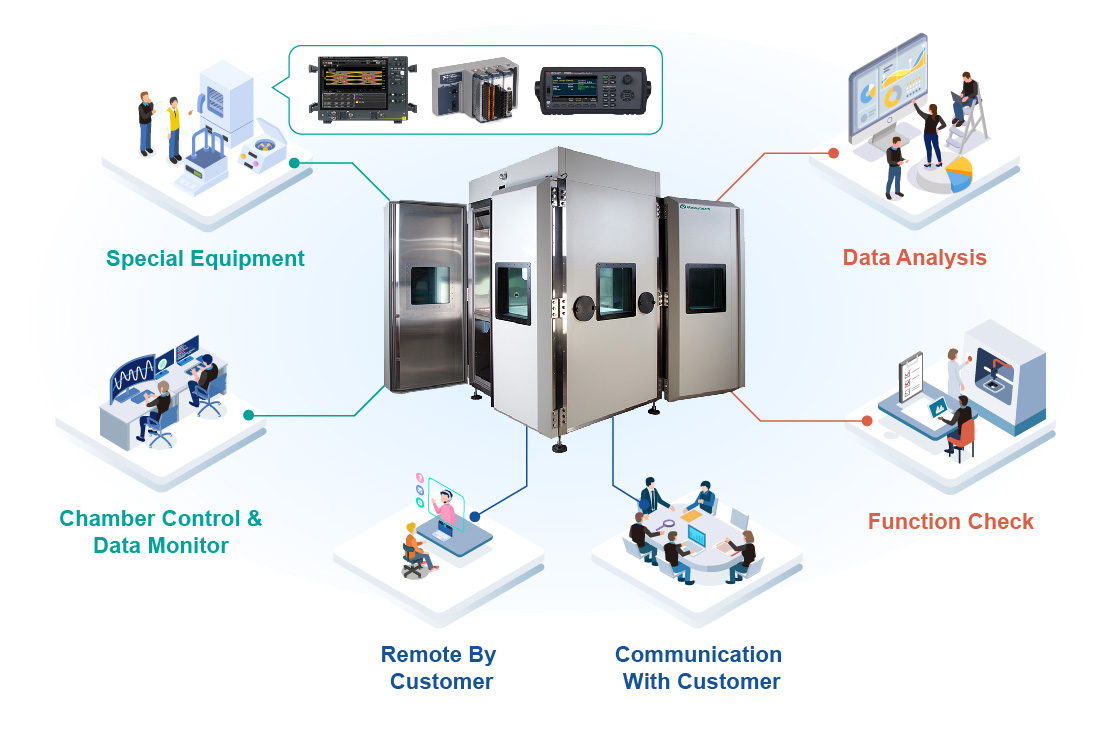 Your Technical Consultant, Building Exceptional Projects Together
At Allion Labs, we excel in System Integration Testing (SIT) to ensure the success of your projects. With our expertise, we can simulate real-world scenarios, set up product load conditions, and replicate user interactions. In case any issues arise by testing, our SIT team is ready to assist with troubleshooting, log file analysis, component replacements, and software/firmware updates. We are even assist with ROM/BIOS flashing.
With our comprehensive services, you can minimize the need for on-site visits and complete all testing seamlessly. Partner with Allion Labs for hassle-free and outstanding project outcomes.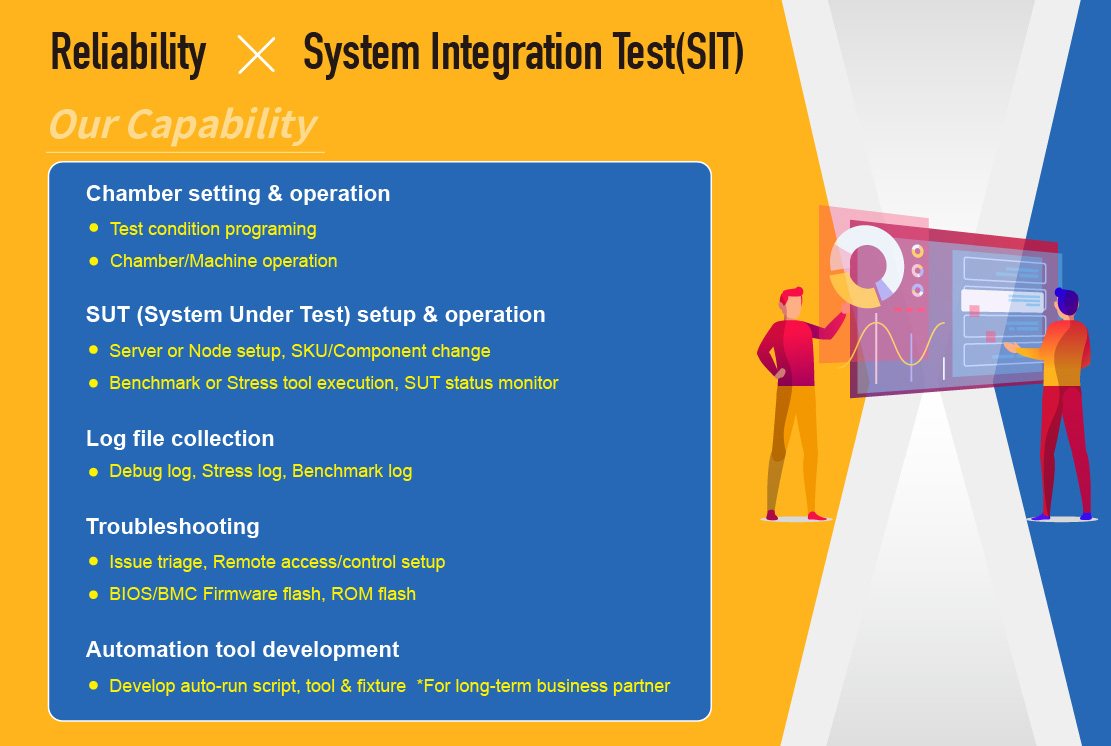 10 Essential Tests for Unparalleled Product Reliability
The contextual simulation conditions can be divided into two main categories: environmental conditions during product operation and the load conditions and user behavior simulations during product usage. By incorporating the work environment, product load conditions, and user behavior simulations, we design scenario simulations that meet the demands of your product applications, aligning with product specifications and industry standards.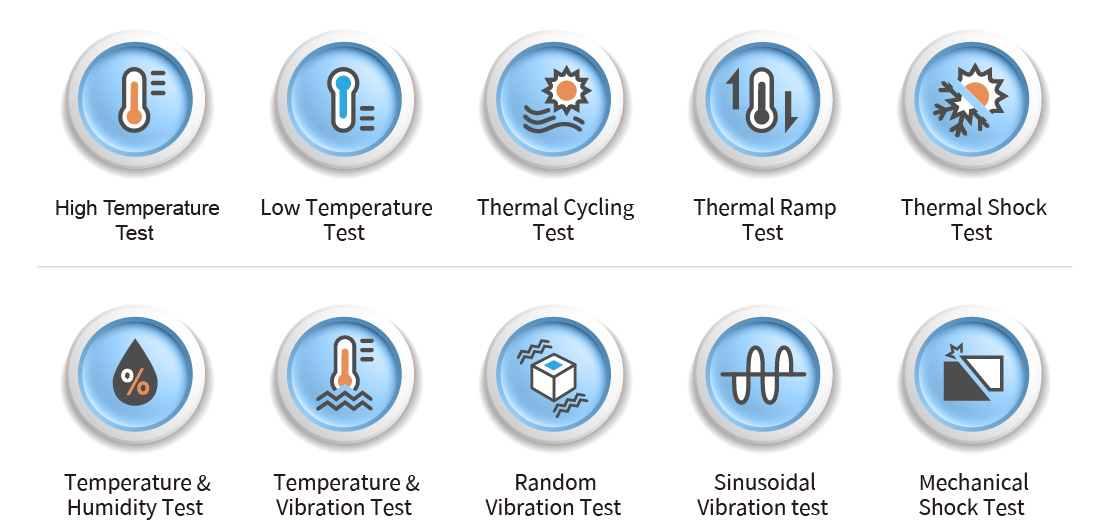 In addition to regular consumer products, we also specialize in setting up testing equipment for server products. Whether it's conducting standalone server tests or utilizing a walk-in large-scale temperature chamber to test the entire rack configuration (capable of accommodating up to 3 52U racks with a total heat dissipation of up to 65KW), Allion can provide the necessary setup and consulting services.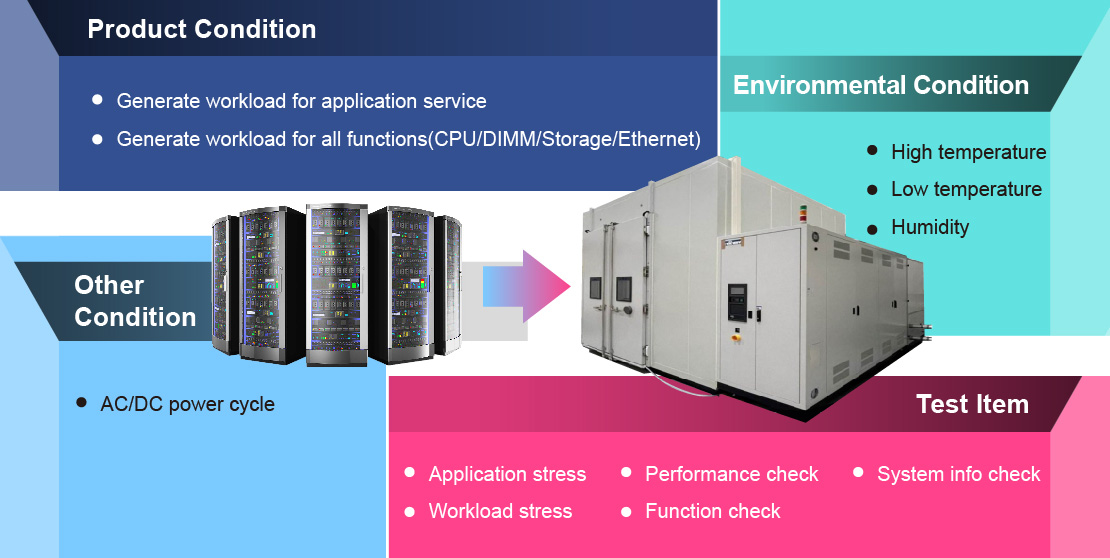 In the IC industry, Allion has also procured specialized temperature control equipment for conducting comprehensive user reliability simulation testing on ICs.
Let's illustrate this with a PCIe application scenario. After the IC design is completed, IC manufacturers need to verify the PCIe signal quality under different voltage specifications and temperature conditions for various processes. To achieve this, IC manufacturers must have the following capabilities and equipment:
PCIe electrical signal quality testing capability
High-frequency oscilloscope and Bit Error Rate Tester
PCIe test fixtures
IC temperature control equipment
Programmable power supply
IC manufacturers often lack 1-2 of the above capabilities, whereas Allion possesses all the required capabilities and equipment. That enables us to provide one-stop service to meet customer needs.
Testing Equipment & Environment