The Video Electronics Standards Association (VESA) hosted a press conference in Taipei on 18th November to announce the latest specifications—DisplayPort 2.0, DisplayHDR 1.1 and the new DisplayHDR 1400 performance level. Allion, as a long-time partner and Authorized Test Center (ATC) of VESA, was invited to join the press conference and share our experiences in testing and certifying DisplayHDR.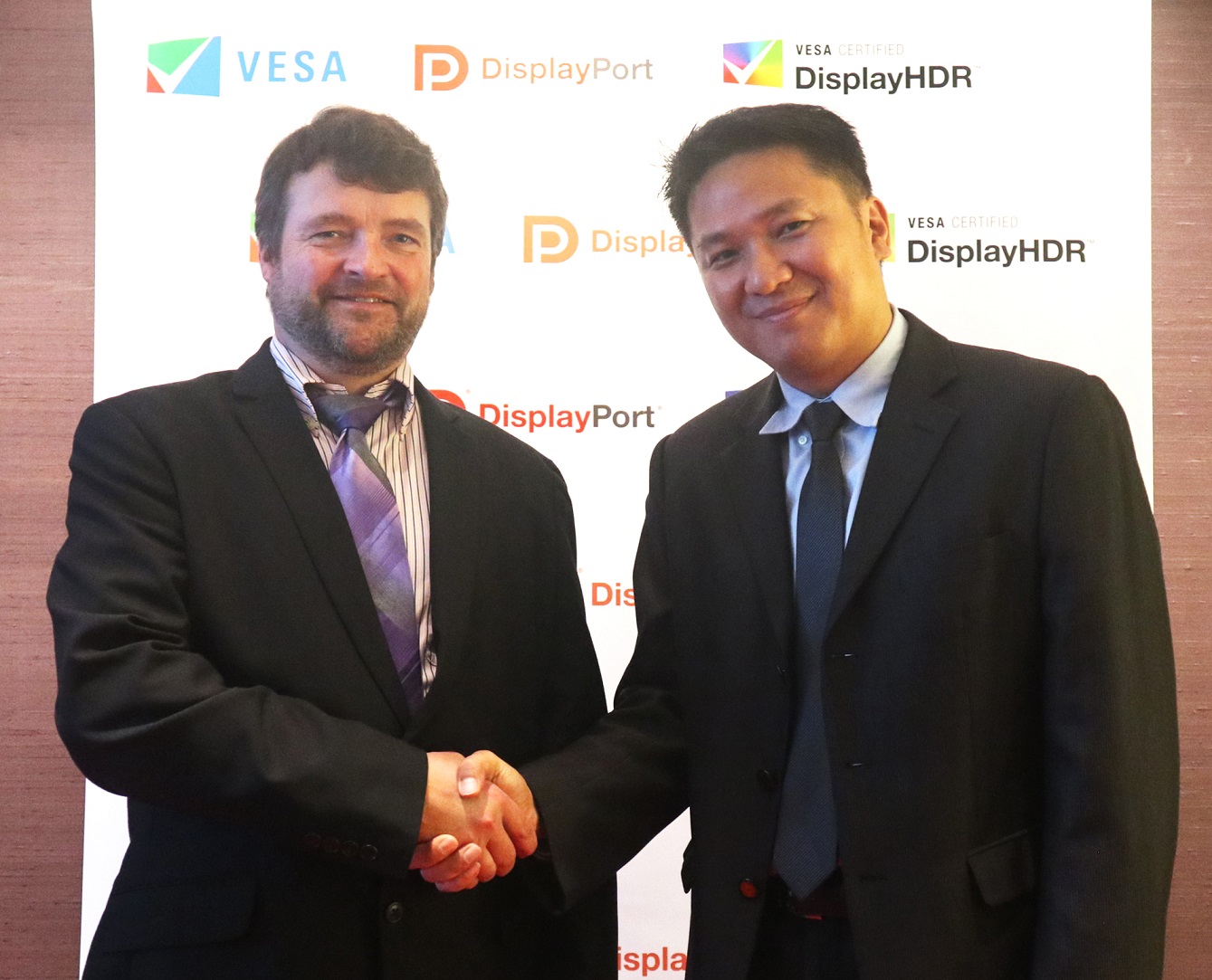 Jim Choate (Left), Compliance Manager of VESA, with Lexus Lee (Right), Technical Manager of Allion Labs, Inc.
The latest DisplayPort 2.0 not only supports FEC, DSC, and HDR metadata, it also enables a 3X increase in video bandwidth compared to its predecessor, DisplayPort 1.4a. With these features, DisplayPort 2.0 enables the support of 8K videos, up to 60Hz refresh rates, with full color 4:4:4 resolutions, delivering next-level visual experiences to the industry.
According to Jim Choate, Compliance Manager of VESA, there will be a huge momentum in driving the adoption of DisplayPort. As with the launch of USB4, the USB Implementers Forum announced the integration of DP Alt mode into USB Type-C products, which includes USB4 Host, USB Hub, and USB4 devices.
VESA also updated the DisplayHDR specification, putting tighter requirements on the performance of displays, such as luminance and gamut, and requires displays to pass the active dimming test.
According to Lexus Lee, Technical Manager of Allion, the greatest advantage of DisplayHDR is its diversity, as it creates a meaningful rating system which truly reflects performance under different scenarios.
The distinct levels of HDR system allows vendors to find the most suitable performance tier for their displays, whether it is for immersive gaming, video streaming, AR/VR, or in-vehicle infotainment displays.
The latest DisplayHDR 1400 performance level, for instance, is tailored to meet the needs of content creators as it gives stable, life-like, and high contrast visuals.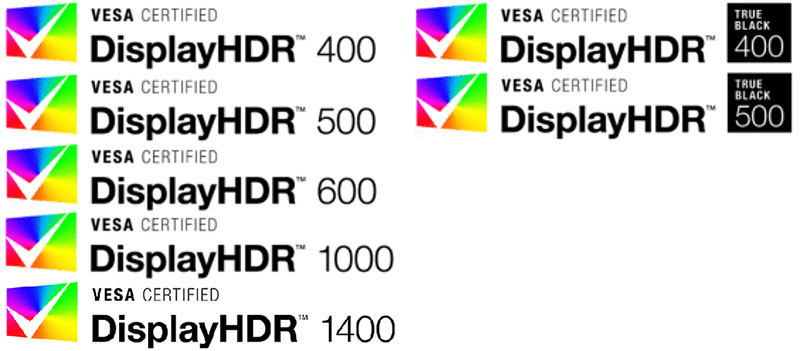 DisplayHDR provides diverse tiers of performance levels for different user-scenarios and types of displays, LCD and OLED.
According to VESA, products may be certified under CTS 1.0 through the end of May 2020, and all products must certify under the latest DisplayHDR specification after May 2020. DisplayHDR CTS 1.1 is readily available on VESA official webpage (Click here)
Allion is the Authorized Test Center of VESA DisplayHDR, offering technical consultancy and certification testing for vendors around the globe. For more information regarding DisplayHDR Certification Program, please click here or contact us via service@allion.com