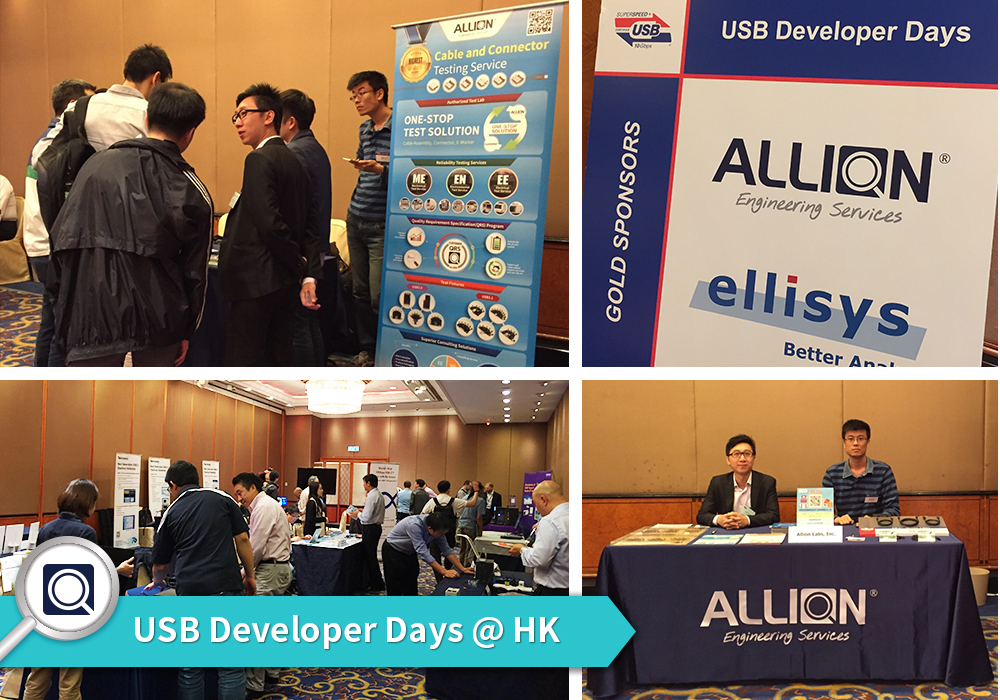 With the conclusion of USB Developers Days (10/19 – 20) in Hong Kong, we have found a large increase in attendance from app developers in energy management, user interface, cable and connector.
USB-IF Association have announced the latest technologies and updates for USB3.1, USB Type-C™ cable & adaptor and the latest updates in USB charging specifications. Also an unveiling of USB Audio Device Class 3.0 specifications; which is a digital audio interface utilized for USB Type-C™. Applicable for head-phones, mobile devices, Docking, gaming devices and even VR. The USB-IF association has also defined specific specifications for better interconnectivity and maximum usability. In the near future USB Type-C™ would be capable of realizing data exchange, video out-put, charging and even acoustic transfer under one single cable.
Another point to note would be the establishment of a Logo designated to standardize the certification process for USB Power Delivery. USB charging products which have passed certification would provide faster charging experience and interconnectivity when compared with products only hosting USB Type-C™. The summit also brought up the topic regarding safety protocols, this enables the host to be protected against ( non-USB-IF certified chargers ) or influence from (Malicious Embedded Systems ).
Allion has always actively been an active supporter of USB-IF Association events. At the same time obtaining the latest first hand tech updates and news, during the event we would also provide USB-IF and all round cable & adaptor counseling; thus, showing our expertise and knowhow.