Hidden Risks of Multifunctional USB Ports
When purchasing a laptop, do you look for the most commonly used ports? Among these ports, the USB port is the most popular due to its plug-and-play features, allowing the user to use a variety of accessories. However, potential issues can occur along with the evolution of newer technology.
To avoid potential risks for your products, Allion can provide customized solutions that can help you improve the quality of your products, gaining brand trust from your consumers while providing an amazing user experience.

USB ports have many different functions:
1. Data transmission
2. Charging functionality
Widely used in automobiles or motorcycles, providing power for mobile phones, cameras, or other devices.
USB charging port on a motorcycle: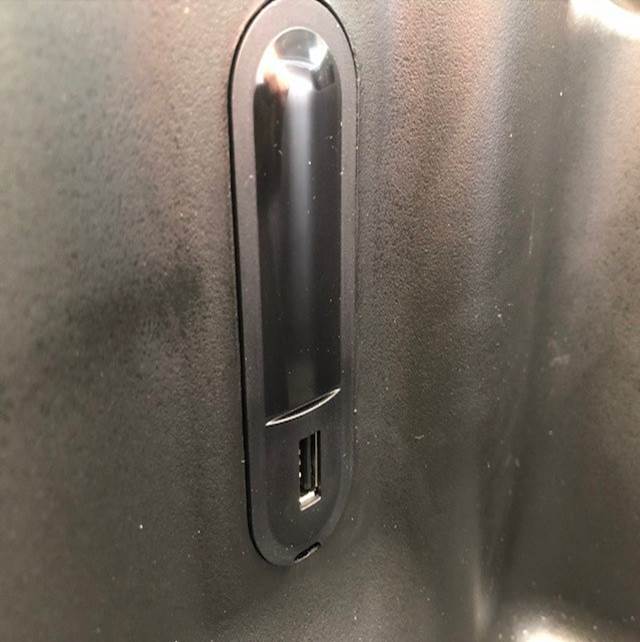 3. Avoiding using a power bank
This article uses a laptop computer to show the potential risks of a USB charging port.
Laptops are thin, light, easy to carry, and convenient. Users can work at remote locations like coffee shops and create presentations, edit videos, play online video games, or watch movies. Many laptops on the market today are equipped with USB charging ports that can charge devices even during sleep or shutdown modes.
USB charging port on a laptop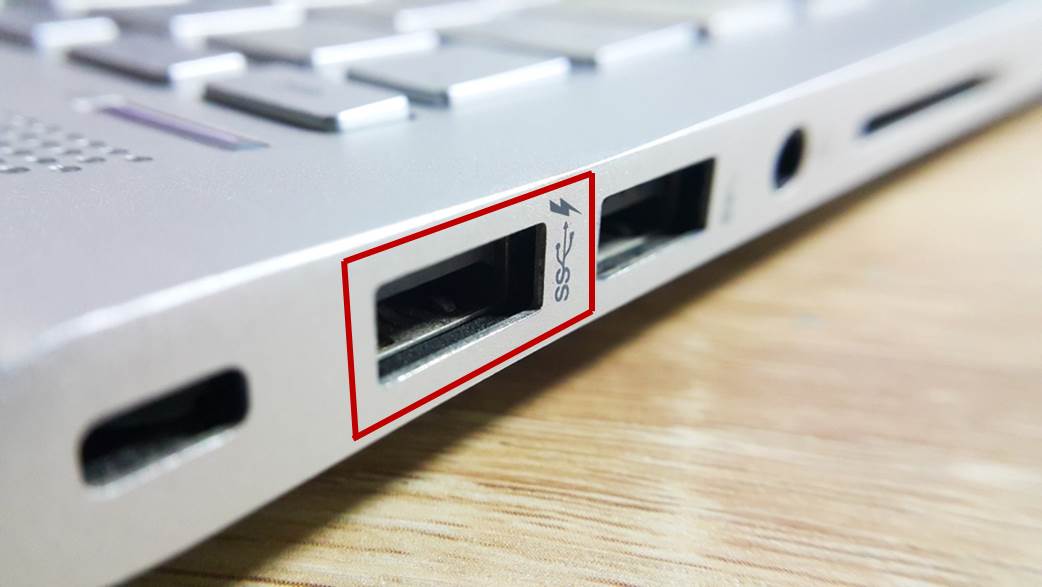 Potential Risks!
If the relevant design specifications on a USB charging port are not followed, charging will be very slow and the power supply module will burn out. Other than providing sufficient voltage and output for external devices, there is also a setting in the BIOS menu to allow the USB port to charge while the system is in sleep or shutdown mode.

However, there have been cases when the USB port still supplied power even when this function has been turned off.
When the laptop charges an external device during sleep or shutdown mode, the internal battery percentage will go down. If the charging is not limited during the product design process, it might lead to situations where the laptop cannot power on due to lack of battery. This could be a major reason for customer complaints.
When the laptop is powered on by its internal battery, a boundary should be set. For example, when the battery percentage of the laptop is more than 10%, the USB charging ports should allow for sleep/shutdown charging, otherwise, it should be automatically disabled.
Allion's Efficient Solutions
With a USB charging port controller and looking at the USB port signal, we can quickly confirm the current charging status for you, and also if the USB charging port can perform sleep/shutdown charging. If any issues are found in the process, we always immediately report the status to our clients, improving errors as soon as possible.
Testing signals are shown in the figure below: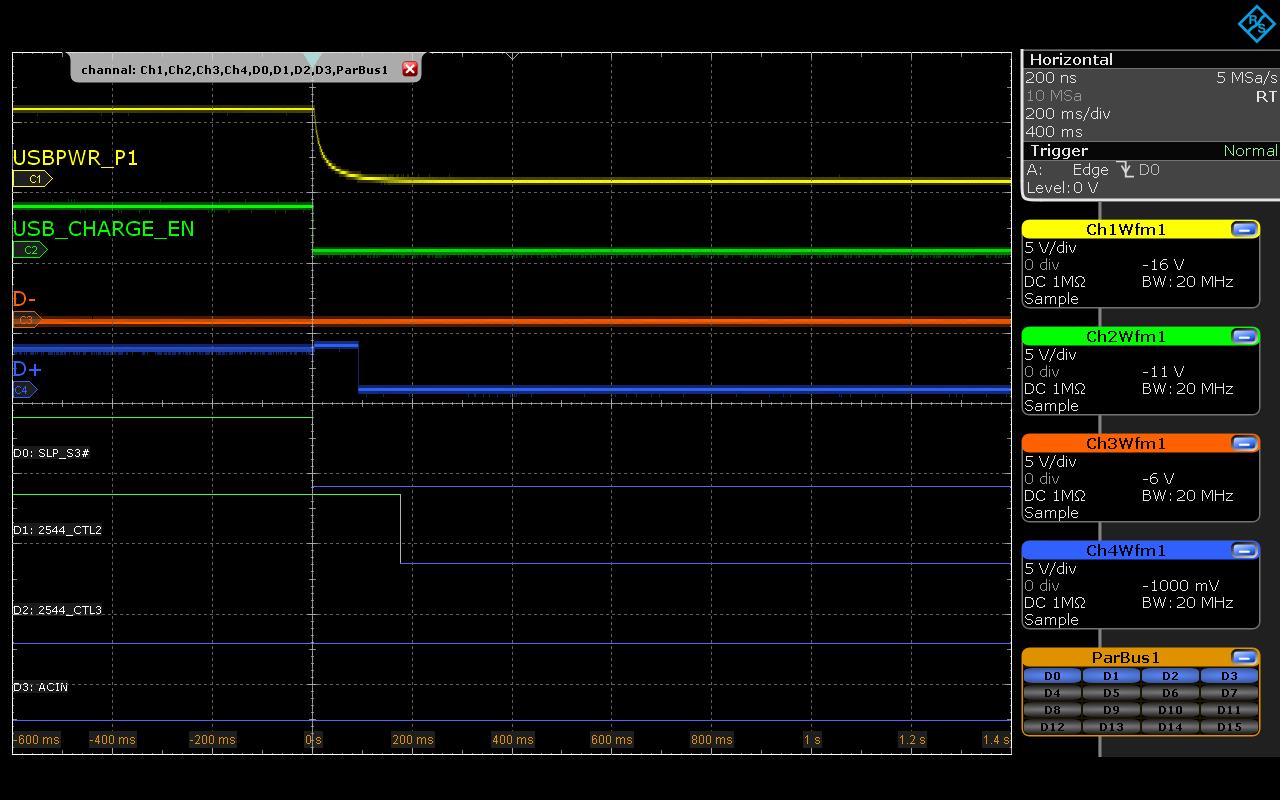 Case Study
A laptop that was sent in by a client had a situation where the power was turned off and unplugged, but a USB mouse would drain the laptop's battery to zero. For this client, we suggested that after modifying the BIOS menu to the following settings in the figure below, the laptop will be able to turn on again, even after charging external devices through the USB charging port.

Faster, Easier, Better!Allion Cable & Connector Validation Solutions
As a high-tech application consulting company, Allion has a complete collection of testing equipment, simulation environments, and plenty of experience. We can provide faster, easier, and better high-quality services such as:
Faster
Allion maintains a consistent investment in specialized measurement equipment and high-frequency instruments, aimed at creating a comprehensive and all-encompassing testing environment. This effort enhances their ability to understand potential risks within the application ecosystem, thereby assisting clients in expediting product validation cycles.
Easier
Allion is equipped with a team of experienced testing engineers with extensive practical experience in product testing across diverse industry fields. Tailoring customized product testing services to meet individual client needs, Allion enhances product quality and reliability in a convenient and efficient manner, partnering with clients to uphold stringent product quality standards. This ensures that purchasers can procure suitable products of elevated quality and reduced risk.
Better
With more than 30 years of expertise, specialized technical team, and comprehensive testing environments and equipment, Allion is committed to providing clients with more improved quality of service based on extensive experience of User Scenario Testing.

If you have any further needs for testing, verification, or consulting services related to USB, please feel free to explore the following services online or contact us through the online form.