In-Depth Exploration: Analyzing the HDR Potential Risks of USB-C Dock & USB-C HDMI Adapter Products
USB-C Connector: Your Essential Partner for Daily Tasks
Whether in home life or daily work, the high versatility of the USB-C connector undoubtedly brings a multitude of conveniences and has become widely popular in the application of various electronic products. This has further prompted renowned manufacturers around the world, including those in the realm of smartphones, laptops, display monitors, tablets, and even peripheral accessory industries, to universally adopt USB-C and its associated applications. Year by year, the number of USB-C products has increased, and among them, the USB-C to HDMI adapter is one of the most commonly purchased USB-C products.
As one of the key players in this article, the USB-C HDMI Adapter (USB-C to HDMI converter) has emerged as a highly favored product among consumers today. Acting as a converter for USB-C signals to HDMI signals, The USB-C HDMI adapter lets users connect a device to an external display or TV that supports HDMI, allowing them to watch videos, conduct presentations, or watch a movie on a hotel TV while traveling.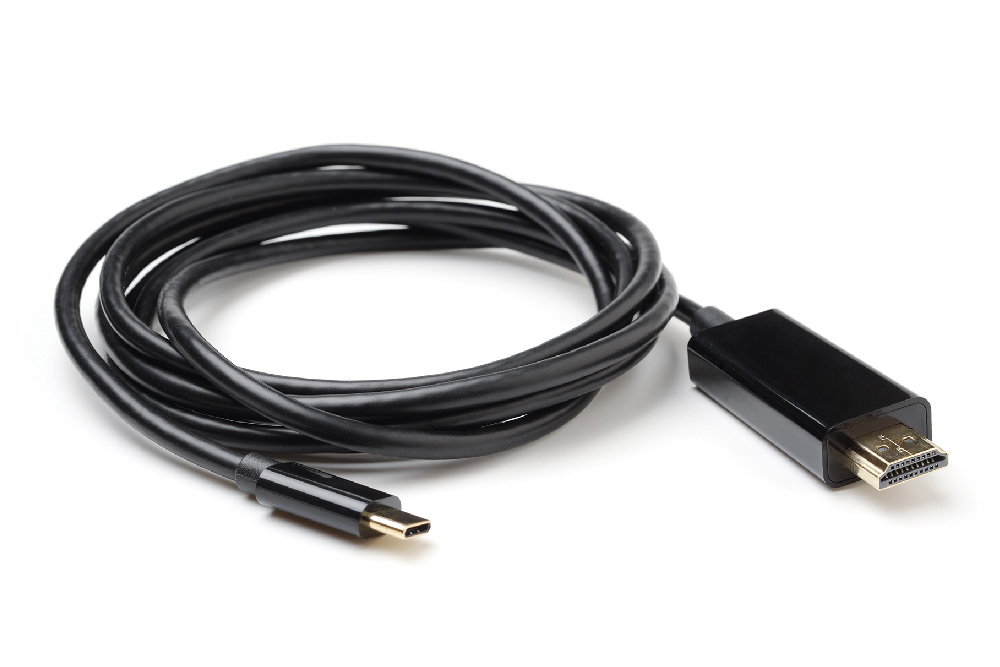 HDR: Unmatched Image Display Technology
To make it easier for consumers to identify products that support HDR, TV and monitor manufacturers made HDR technology mainstream, especially with the absence of 10K, 8K, and 4K sources. With appropriate logo marking, consumers can confidently choose TVs and monitors that support HDR and enjoy a higher-quality user experience.
Now, what about HDR? HDR stands for High Dynamic Range, which refers to a display technology that's designed to deliver richer and more realistic images than the traditional Stand Dynamic Range (SDR) images. HDR not only presents images in a more realistic manner but is also widely employed in various settings such as television, monitors, and theaters.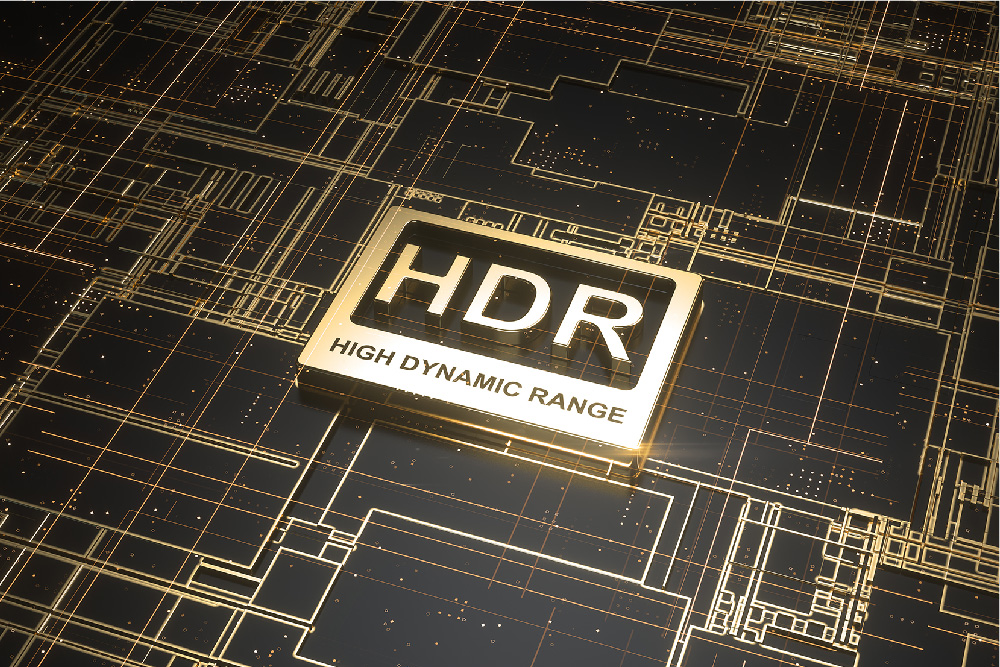 Let's use a basic analogy to explain. Consider a scenario many of us have encountered while using a camera. To capture a clear image in a dimly lit setting, focusing is essential, just as it is in a brightly illuminated scene.
As for HDR video on TVs and monitors, they have the same high-detail effect as HDR photos. If you want to use this type of technology on your products, the association specifies that you use at least 10 bits or more to present more colors, have a standard color space similar to BT.2020, and have the maximum brightness and darkness possible to maximize user experience with HDR images.
Presently, leading international organizations that promote HDR technology including VESA (DisplayHDR), UHDA, and HDR10+, HDR10+, and others have also produced corresponding logos for users to identify whether various products support HDR functionality (below are the logos mentioned).


The HDR Potential Risks of USB-C Dock & USB-C HDMI Adapter Products
Although these international standards have introduced corresponding logo verification specification and set a standard that only verified products can use their logos as a quality assurance, there are still significant potential risks associated with products. Products such as USB-C docks and USB-C HDMI adapters, these risks should not be underestimated. If these risks cannot be identified and resolved before the product is launched, it could cause user frustration in using. In more severe cases, it could further harm the brand's image and undermine customer confidence in the product.
Complexity of Multiple Standards
Both HDMI and DisplayPort are mainstream audiovisual interfaces now, and the conversion chip allows HDMI and DisplayPort signals to convert to one another. However, this can lead to compatibility issues between different standards, especially when there is support for HDR. These issues could make it challenging for users to comprehend, configure, and fix.
Display Problems with HDR
When using a USB-C HDMI Adapter that supports HDR, users may encounter issues such as chromatic aberration and uneven brightness. This could be due to an issue processing HDR signals between devices which results in bad image quality. Users could be disappointed by these quality issues which could also lead to customer complaints and brand distrust.
Influence on Brand Reputation
When users encounter issues, they may not only feel dissatisfied with the product but also create doubts and mistrust in all products under the brand. Additionally, sustained negative user feedback and discontent will continuously undermine the brand's image, impacting its well-established market standing and reputation.
Let's take a look at some issues that users may face when using these HDR-enabled USB-C Docks and USB-C HDMI Adapters in real-world scenarios.
As a typical setup, we use a USB-C HDMI adapter to establish a connection between an HDR display and a USB-C laptop, enabling the playback of HDR content. (the following figure visualizes this scenario).

A frequent challenge with HDR is that users could detect color variations or a noticeable decrease in brightness on the HDR monitor, as shown below.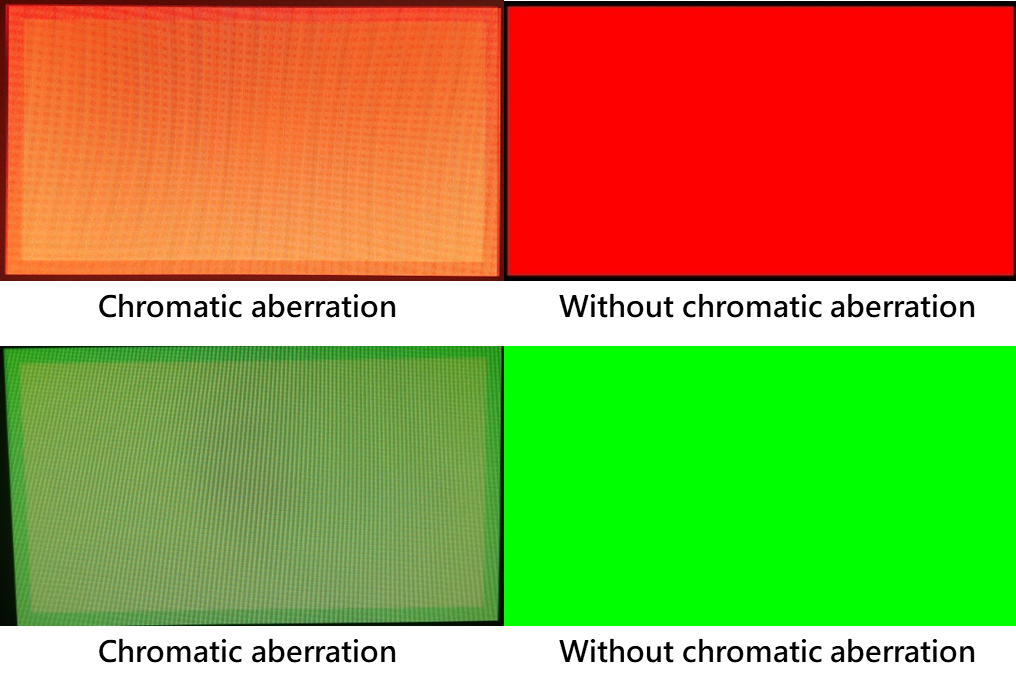 For this reason, these USB-C products generally entail the HDR application risks displayed shown below. This may prompt users to voice complaints about USB-C docks and USB-C HDMI products, giving them more incentive to go with other brands.

Faster, Easier, Better!Allion Cable & Connector Validation Solutions
With its advanced high-frequency and high-speed measurement capabilities and more than 30 years of hands-on experience, Allion is ready to provide comprehensive customized technical support to customers of cable connector-related products. No matter the phase of the product, Allion can assist clients in boosting product quality, optimizing production efficiency, and delivering faster, easier, and better integration consultation services and total solutions.
Allion has the capability and experience to solve potential problems during the development and testing stages of products such as USB-C docks and USB-C HDMI adapters. Our solutions are as follows.
Faster
Allion regularly purchases popular products on the market and builds practical product ecosystems to look for potential issues that consumers may run into, especially with USB-C products that support HDR. Moreover, Allion maintains a consistent investment in specialized measurement equipment and high-frequency instruments, aimed at creating a comprehensive and all-encompassing testing environment. This effort enhances their ability to understand potential risks within the application ecosystem, thereby assisting clients in expediting product validation cycles.
Easier
Allion is equipped with a team of experienced testing engineers with extensive practical experience in product testing across diverse industry fields. Tailoring customized product testing services to meet individual client needs, Allion enhances product quality and reliability in a convenient and efficient manner, partnering with clients to uphold stringent product quality standards. This ensures that purchasers can procure suitable products of elevated quality and reduced risk.
Better
At Allion, there are multiple R&D engineers with several decades of product development expertise in the PC and consumer electronics sectors, as well as technical engineers who are actively involved in many different international associations. These expertscan advise on revisions for products during the development process, applying different specifications set by various international associations. This serves to elevate product quality; ensuring products meet stringent standards and align with global specifications.

In summary, Allion's professional team can effectively solve potential HDR application issues that USB-C docks and USB-C HDMI adapters may face, helping manufacturers provide higher quality and more reliable products. This can ensure consumers of purchasing their ideal products. Allion has successfully assisted brands by enhancing their products' competitiveness and expanding their products' market share.
Our Clients
ITE Semiconductor and Chrontel Semiconductor were aware of the importance of product quality and came to Allion for assistance. Allion helped them detect whether their USB-C products would have the issues above regarding HDR applications. This means that manufacturers have placed considerable emphasis on providing high-quality, reliable products to their consumers.
With the help of Allion's testing services, the compatibility and quality of a product can be ensured in the early stages of development, avoiding HDR issues during usage. This not only helps improve the competitiveness of the products but also increases consumers' trust in your brand, bringing more business opportunities for the company.
Furthermore, manufacturers and clients who participate in the verification program and earn HDR certification can use the HDR test certificates or HDR Logos provided by Allion to identify and promote their own HDR ecosystem. It would certainly be a good selling point for marketing strategies and also enhances brand awareness for the company. With these certificates or logos, consumers can conveniently identify and choose appropriate HDR-supporting products, further boosting brand recognition and market standing.
As a provider of professional testing and quality assurance services, Allion demonstrates the expertise and crucial role in advancing HDR technology and products through the provision of comprehensive solutions and testing services. This not only ensures product quality for clients but also has a positive impact on the overall industry development and consumer experience.