AI Testing Service at Allion
The AI Testing service not only supplies our vendors testing equipment and facilities, but also offers customized solutions covering every aspect of the test stage, from pre-tests, troubleshooting, to in-depth analysis of big data.
AI Testing Control System

Consultation: Design scenario-testing, outline testing schedule
Software & Hardware Test with AI: Determine which stage of the test can be carried out with AI-driven automation
Big Data Analysis: Accumulation of big data enables in-depth analyses to unveil potential risks and modify products

Robotic Arm

Imitating human behaviors: Making a phone call, swiping the screen to unlock smartphones, motion tests for smart wearable

Visual Recognition System

Cameras with built-in Visual Recognition System is used to imitate human eyes and recognize objects and images
This System goes beyond human eye capabilities, such as utilizing high-speed cameras to recognize and verify the content of the footage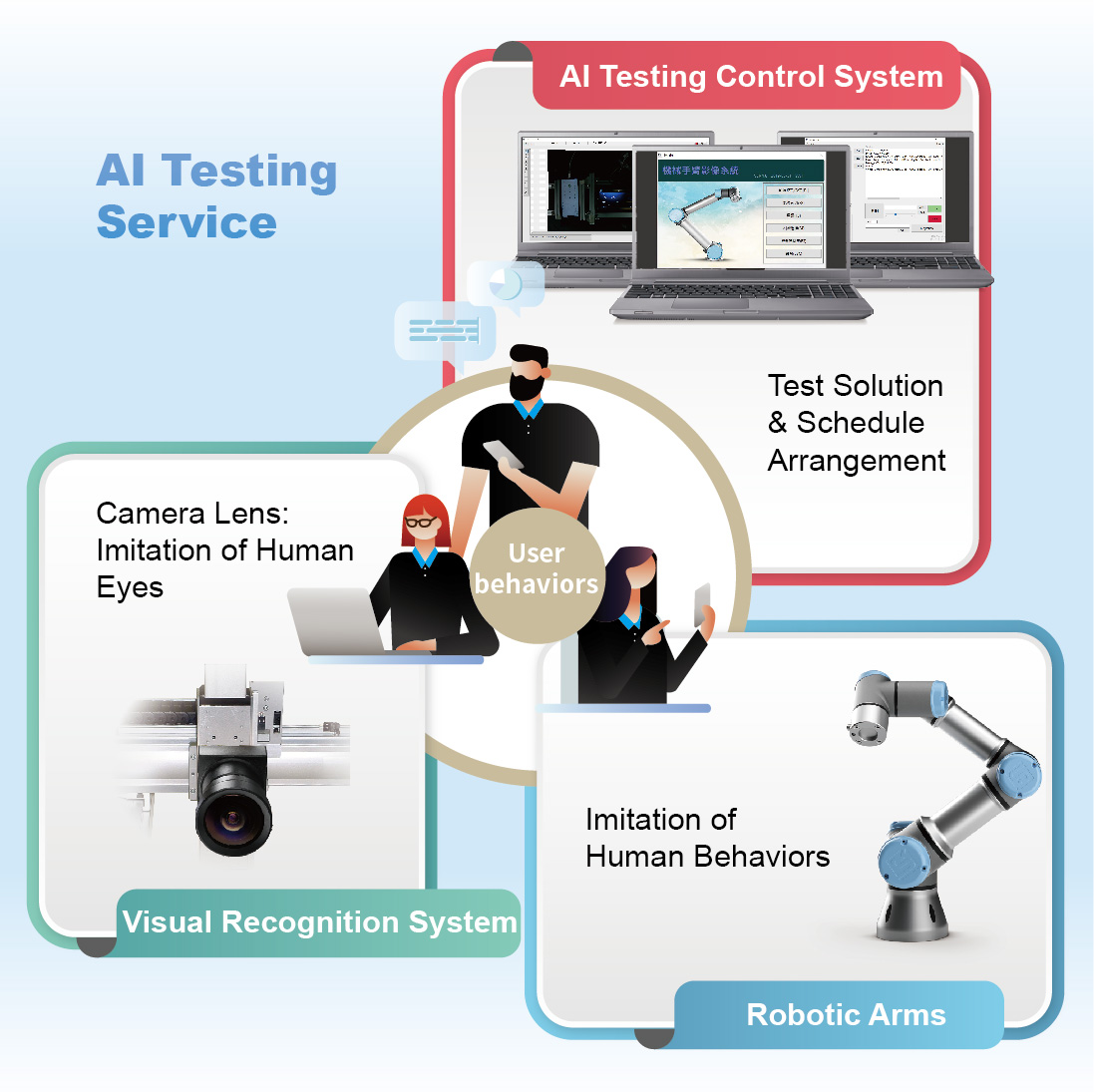 AI Testing Scope
This service enables a smarter approach to tackle inherent risks in traditional testing, such as a shortage of manpower, inconsistent test approach, and unstable quality. AI Testing service offers our consumers a much more consistent, easy-to-maintain, high-efficient testing to better their products.