Allion Qualified QRS Program for New Retail Ecosystem
More and more retailers and wholesalers are selling their own private brands, providing customers a variety of products to choose from. Though private brands are bringing more profits, supply chain management has also become a challenging task for those channel stores/retailers.
In this world of IoT, tech ecosystems are thriving at an unprecedented speed and scale. Nowadays, various smart ecosystems: smart city, smart home, smart office, and many more are arising, traditional test approach like functionality tests are no longer sufficient to cope with this wave of IoT. A product, especially a smart and wireless one, should be verified in terms of ecosystem adaptability.
Allion launches the QRS (Quality Requirement Specification) Programs for channel stores with private labels to oversee the quality of products coming from suppliers by defining test specifications. This program not only ensures the products to be compliant with industry standards, but also bring great experience to end-users when using Allion qualified products.
New Retail Ecosystems and their components
Allion provides customized solutions for online and offline retailers/channel stores. Smart Living serves to reinforce the quality of private label products. We strive to build a complete retail ecosystem with this QRS Program.
Smart Living Ecosystem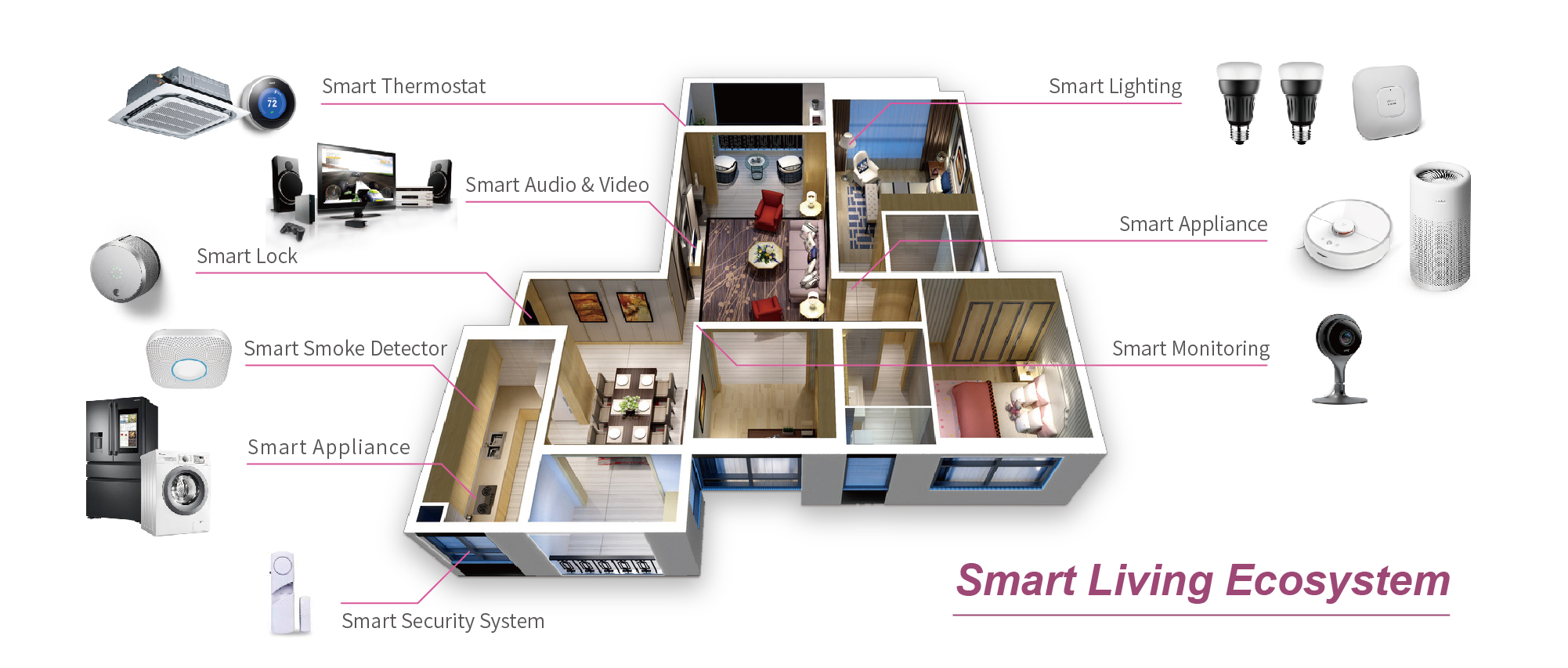 Who Uses Our Services?
Industry-leading channels in the US join our QRS Programs:
A/V Ecosystem
Cable & Connector Ecosystem

TV, External Monitor
Bluetooth® Audio Device
Bluetooth® Wearable Device
Bluetooth® HID Devices, Keyboards,  Mouse, etc

Cable and Connector

Docking/Hub

Adapter
The QRS Program Workflow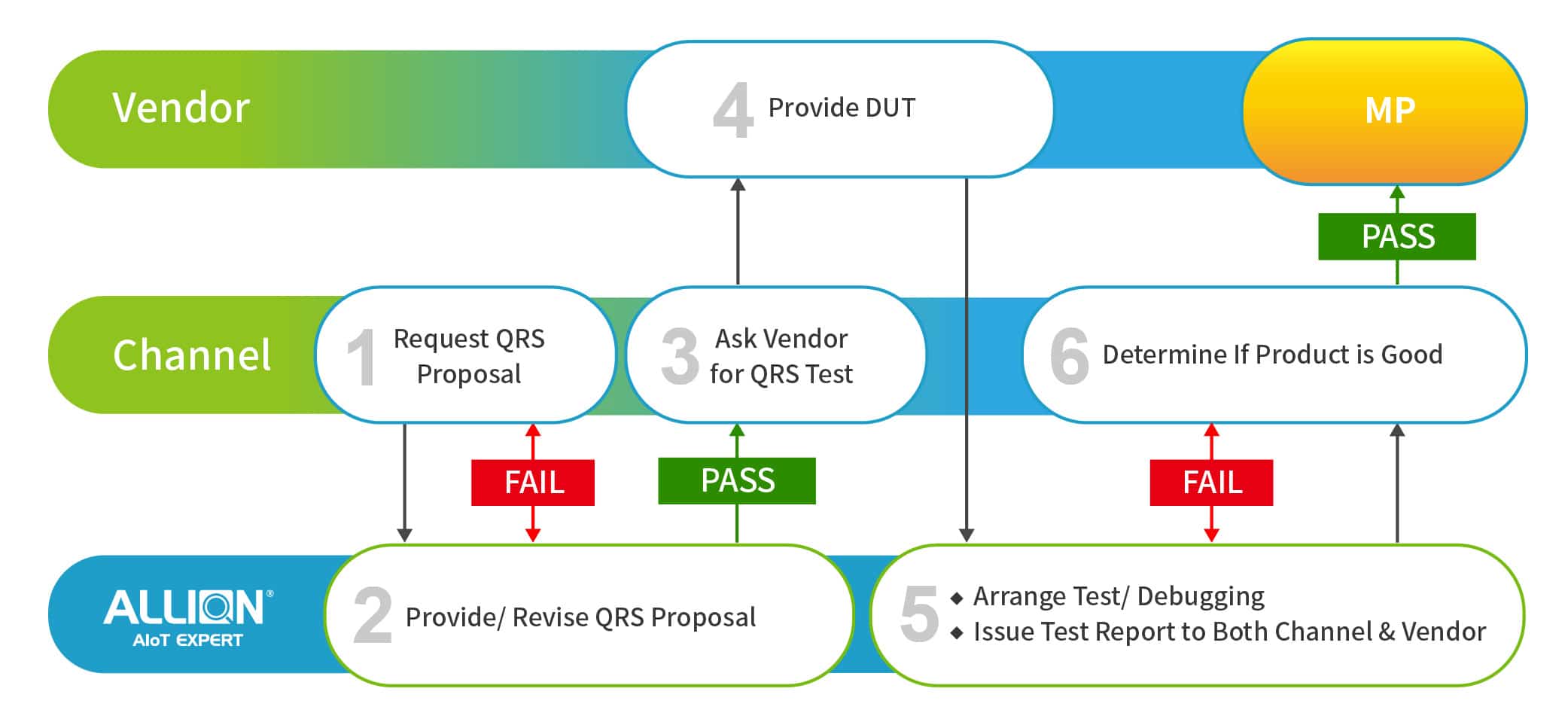 Benefits of this QRS Program
Ecosystem acceleration for channels in terms of quantity and quality
Stringent Test Process: Oversee quality of suppliers, including DUT, Test Bed, and mechanic parts/component quality management
Third-Party Endorsement: Unbiased analyses and unique insights
One-stop Solution based on product's specs, cost-effective
With the accumulation of big-data derived from multiple scenario-based tests, vendors will know better and find the potential risks of their products, bringing better user-experience for consumers