Allion Qualified- QRS Program for ODM Ecosystem
In this world of IoT, tech ecosystems are thriving at an unprecedented speed and scale. Nowadays, each brand could have its own ecosystem of smart devices for different scenarios: smart city, smart home, smart office, and many more. Therefore, we need to verify a product in terms of its interoperability, functionality, and stability within an ecosystem.
For brand companies favoring the product ODM (Original Design Manufacturer) model, the keys to great product performance are efficient ODM project management of product designs and production.
Allion launches the QRS (Quality Requirement Specification) Programs for notable brands to have better control of their ODM business model. The program defines test specifications to ensure the products are compliant with industry standards, while accelerating the growth of a seamlessly interoperable ecosystem. Allion's QRS program will assist brand companies in delivering better user experiences when using Allion qualified products.
Features of this QRS Program 
Allion QRS Program will be your best choice. The program will be developed by identifying market trend, product spec and ecosystem applications. Under this program, we provide one-stop management solutions that will oversee the quality of your products and build networks with other ODMs, brand companies, and components suppliers.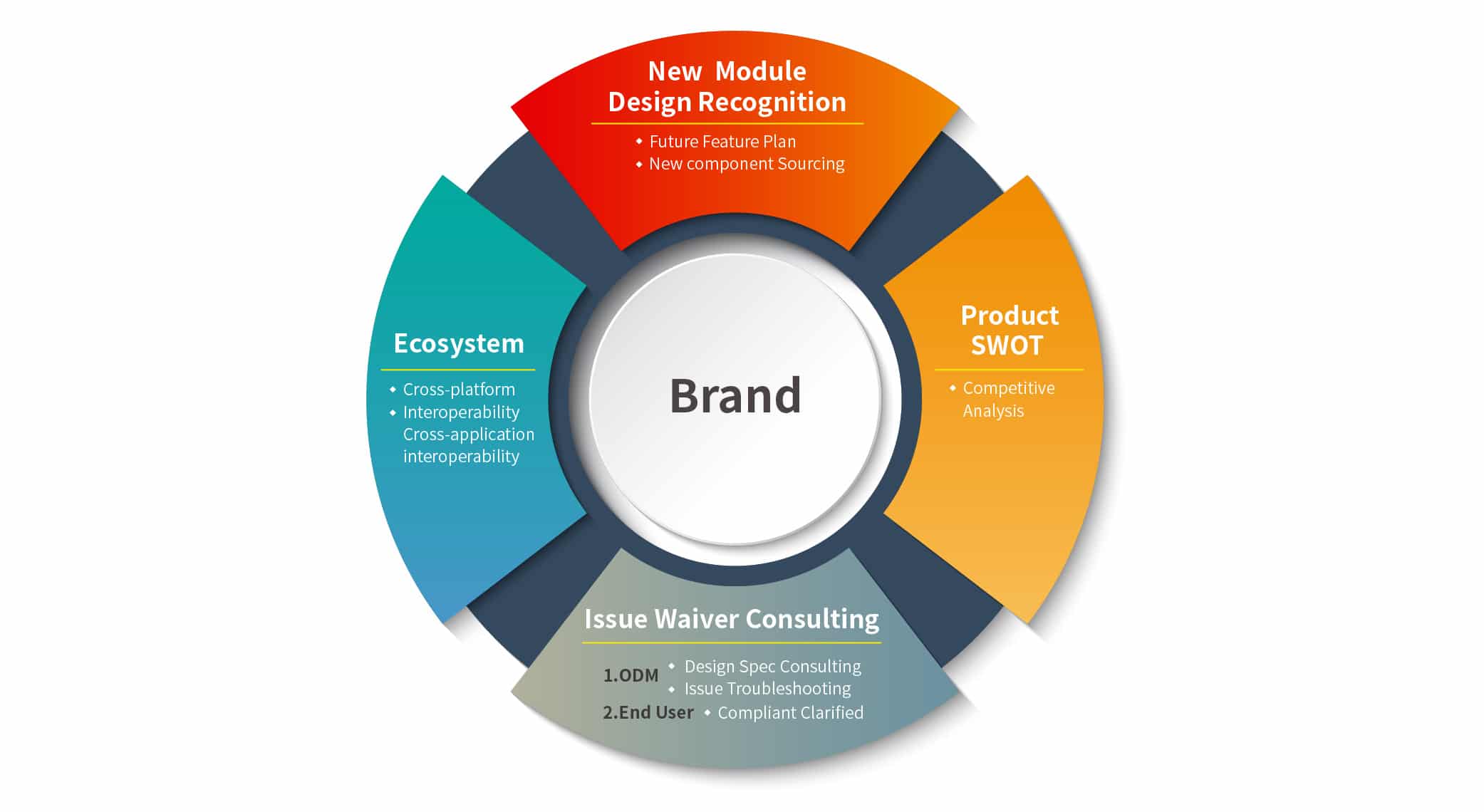 ODM Ecosystems and Their Components
PC Ecosystem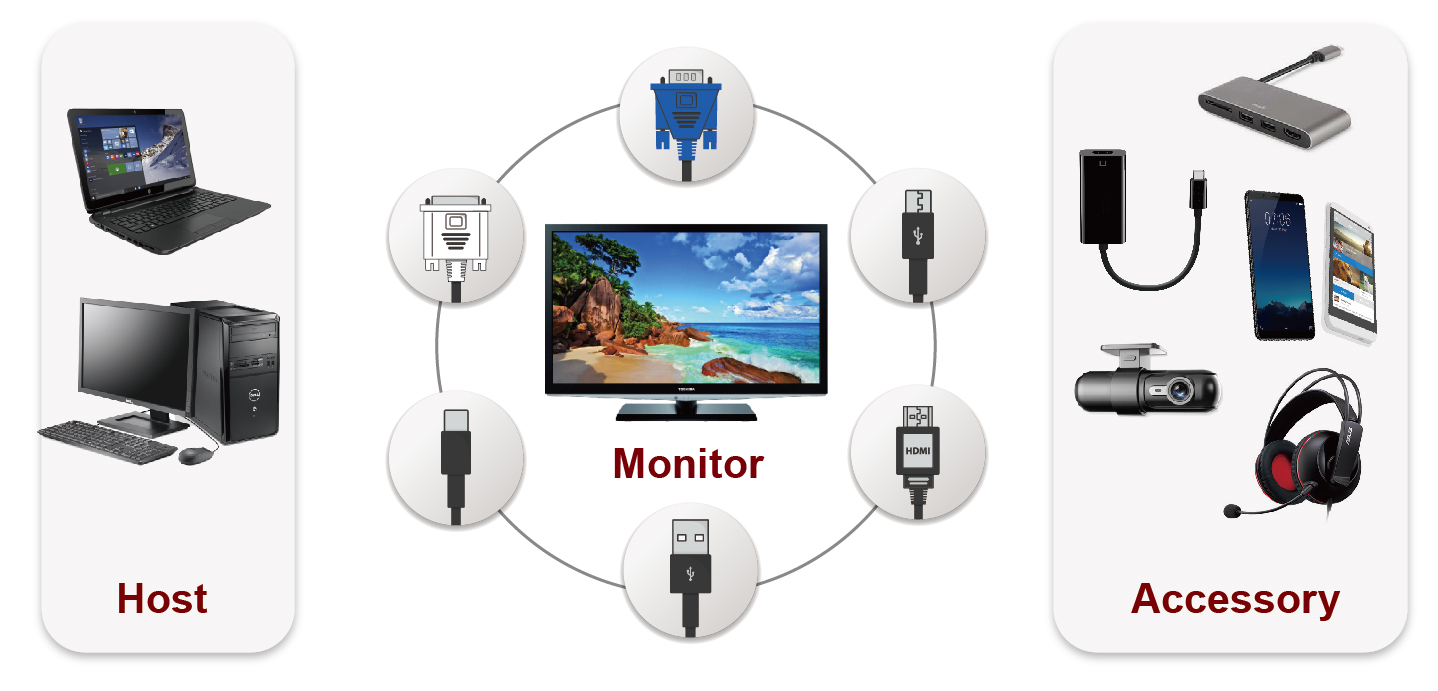 IoT Ecosystem

Smart Car Ecosystem

Who Uses our Services?
The QRS Program for ODM Ecosystem is utilized by world-leading companies like Dell and HP. The Test Cases of this Program are described as follows:
Monitor

System

Accessory

Product Type

External Monitor

Docking Monitor

Cable & Connector

Docking/ Hub

Adapter

Test Case

Logo Certification

Monitor Functionality Validation

Ecosystem Interoperability

Logo Certification

System Functionality Validation

Ecosystem Interoperability

Logo Certification

Accessory Functionality Validation

Ecosystem Interoperability
The QRS Program Flow for ODM Ecosystem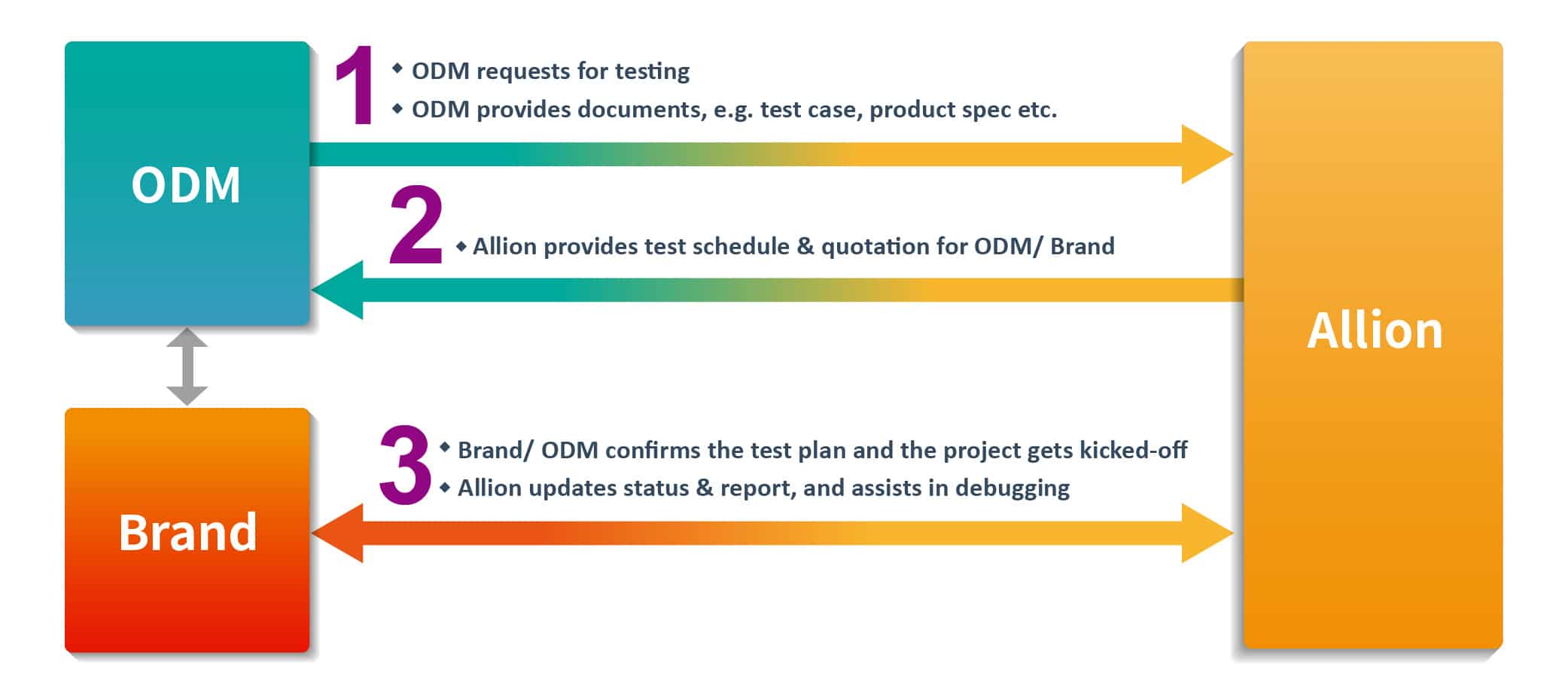 Benefits of This QRS Program
Ecosystem acceleration in terms of quantity and quality
Project Management: Test schedule arrangements, including DUT, Test Bed, along with optimal reallocation of work forces, including QA, PM, HW, and SW

Third-Party Endorsement: Unbiased analyses and unique insights

With the accumulation of big-data derived from multiple scenario-based tests, vendors will know better and find the potential risks of their products, bringing better user-experience for consumers