What is In-Vehicle Infotainment (IVI) system?
For the development of automotive industry and transportation, In-Vehicle Infotainment (IVI) system has been a kind of computer application delivering real-time traffic information and entertainment services, such as navigation, video-audio streaming and networked computing within road-vehicles. New challenge exists in the development of the whole IT and automotive industries; in particular, tier-one vendors are increasingly viewing IVI systems as a key differentiator in their products.
As vehicles become more connected to the Internet and other technical devices with artificial intelligence, the demand for the related hardware/software compliance and interoperability verification increases and Allion always strives to accelerate the pace of IVI system innovation.
Beyond The Functional PCs/Mobile Devices & Into Your Vehicle
Such interaction with state-of-the-art applications and services is moving beyond the PCs and mobile devices into our everyday life. Allion provides IVI system validation service to assure the quality of integrated IVI system. The test matrix will be executed by connecting the product with a sufficient quantity and complete line of digital products, such as
Navigation system

Audio & video performance test, including the streaming and playback quality

Rear-seat entertainment (music, movies, games, TV, etc)

Application software

Storage

Internal connectivity to mobile devices

External communications with digital TV RF signal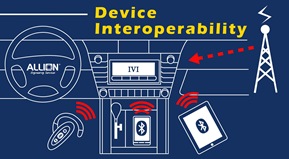 In Car System integration test
Most automotive vendors have stepped up to the plate with new Android based on IVI system. The system will fully integrate Android device with a vehicle's built in stereo and navigation tools, including connecting to your music or movies via Google's cloud software and applications. As more features are included into the IVI system, it is important to validation the integrated system with diverse aspects, such as software function, hardware integration, device connectivity and OS implementation (Android, Windows RT, Linux and so on).
Customized conformance
With 20-years experiences on testing and validation, Allion can accurately create and propose the most appropriate test plan for automotive vendors according to the product characteristics. Based on your requirements and demands, we provide integrated solution to help you identify what IVI system test depends, its related standards-based validation, potential risk and root cause. Scalability and interoperability among IVI system is critical, so that quickly develop the designs and solutions incorporated with Allion is absolutely your best choice.
Extended Validation
 HTC ConnectTM Program for wireless streaming, with Allion as first ATC 
The goal of HTC ConnectTM Program is to create an improved and guaranteed sound and visual standard for seamless connectivity between HTC devices and consumer electronics, such as in-vehicle and in-home systems. Using a number of standards (DLNA, Bluetooth®, NFC, etc.) in HTC ConnectTM Program to stream high quality video and audio, Allion is promising to:
The cooperation with HTC to extend the future developments and consulting service

The Authorized Testing Partner to validate the HTC ConnectTM Certification

The best DLNA and Bluetooth® compliance tests and solutions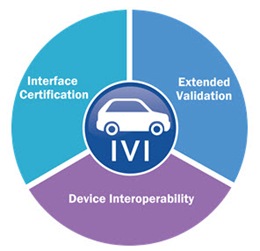 Your Best Quality Partner for Interface Certification & Device Interoperability
Allion has the most integrated device collection for ecosystem validation to determine if the IVI system will function properly with other branded hardware and software in the designated environment. Accredited by 30+ world-known associations as the Authorized Test Lab, we are the leading engineering validation and consulting firm for worldwide mainstream industry standards. For example, the majorly adopted in-vehicle standards include Bluetooth®, Wi-Fi, USB, MirrorLink, DLNA, MHL and more. Fortunately, we can deliver you one-stop interface certification testing services mentioned above with IVI system in the most guaranteed way. We not only provide you with the top-selling devices purchased from the specific region for simulation, connection and synchronization, but also form the best test bed combination by various brands, device types, popularity rating and market shares.
The new product category of IVI systems presents some quite different and specific challenges to tier-one automotive vendors. Get help building your IVI test services and solutions with Allion in your IVI system enables you to:
Reduce development costs

Increase validation efficiency

Simplify design complexity

Speed time to market

Lead innovation in software and hardware

Improve product quality
For further information about Allion in-vehicle infotainment (IVI) system validation service, please contactservice@allion.com.