Service
Smart AIoT Platform
With the hardware and software integration capability, Allion designs different scenarios of IoT applications and we also offer wireless signal monitoring and enhancement that will enhance users' experiences.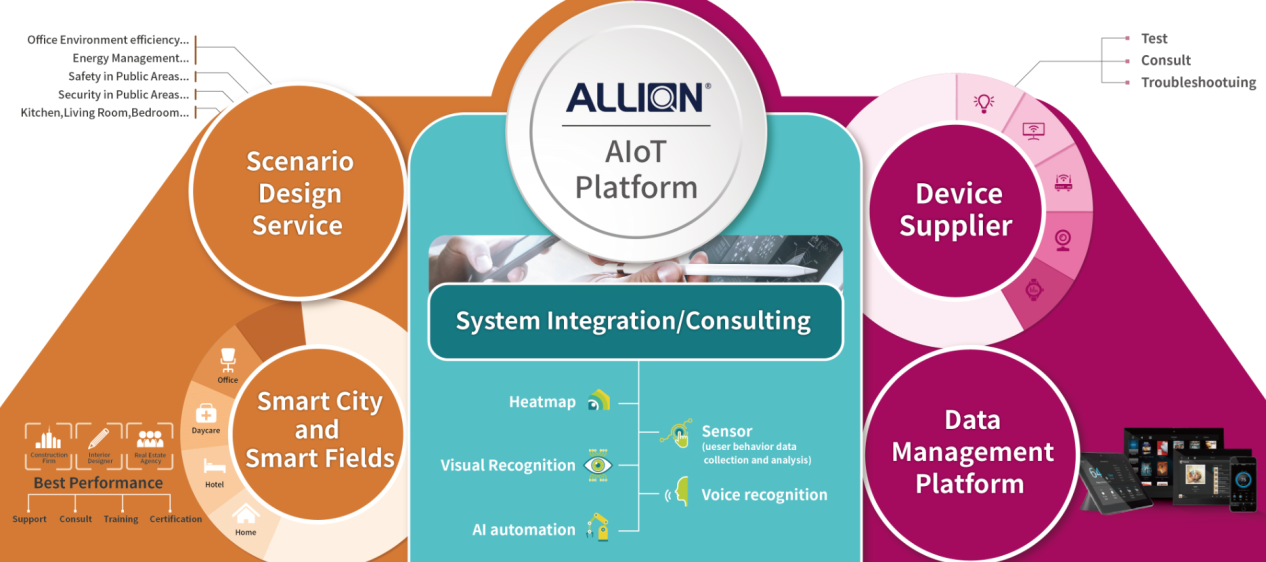 Experience
One-stop Solution to boost User Experience
Allion's one-stop solution for smart living includes IoT application scenarios, integrated system with devices, along with after-sale services. Our solutions can assure product's perfect interoperable with other products in designated scenarios. It definitely can save customers' time!

Heatmap Box
Heatmap Box – Monitoring Wireless Signal in Real-Time
Exclusively developed by Allion, the Heatmap Box can monitor wireless signal strengths anywhere, anytime regardless of the size of testing environments. After completing the setup of smart devices, our team utilizes the Heatmap Box to inspect wireless signal coverage, ensuring that signals strengths are good enough to handle your smart ecosystem.
IoT technology has sophisticated the applications of wireless technology, and we need new test methodologies to learn the performance of smart devices. The Heat Map Analysis is capable of visualizing the strength of wireless signal in a place. It not only validates the functionalities of the devices, but also their applications in different scenarios.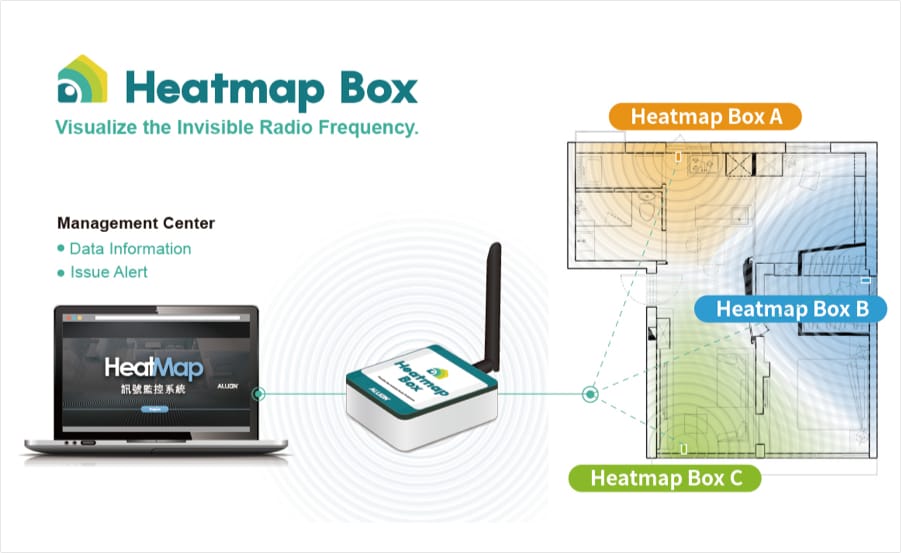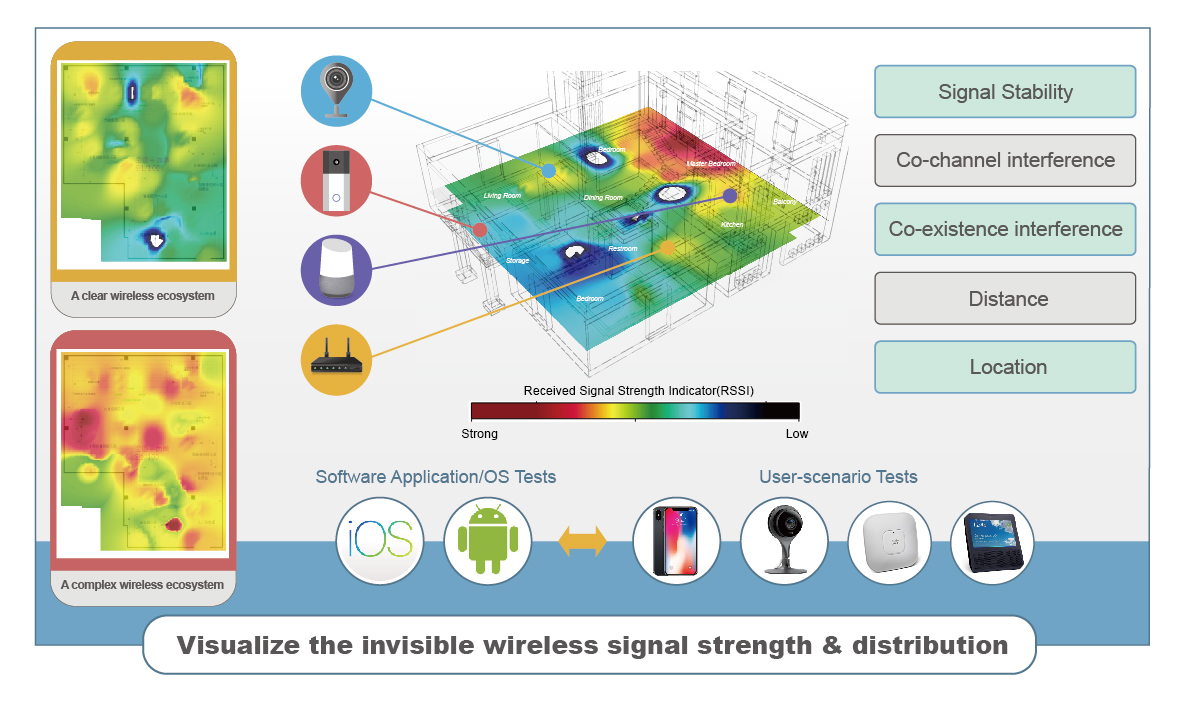 Contact us
With 20+ years of experience in engineering testing, Allion's global network is established with the mission to bring consumers localized and timely testing services. Whenever you need AIoT validation services, please contact us.
Inquiry