As technology advances and the popularity of audio-visual products increases, many consumers will purchase various types of audio-visual products for a better entertainment experience. One example would be turning their living room into a home theater so they can enjoy a high-quality audio-visual experience at home. The soundbar, an affordable, easy-to-install product has become one of the most accessible home theater audio accessories. However, when using CEC function, consumers may potentially encounter connection issues between the soundbar and the TV or the STB. CEC One Touch Play can bring all sorts of issues during usage.
HDMI CEC, A Double-edged Sword
HDMI technology is often used for audio-visual products. The Consumer Electronic Control (CEC) function allows users to minimize the number of remote controllers from various brands. CEC function allows users to control HDMI devices that are connected to the same audio-visual ecosystem. In theory, this function greatly improves the user experience, but Allion's home audio-visual consulting team has found that this function is very troublesome for every manufacturer.
Let's imagine a simple CEC One Touch Play scenario for the average user. When the user wants to turn on the soundbar by pressing the on button on the soundbar remote, they expect the TV to turn on simultaneously. However, the TV that is connected to the same ecosystem does not have any response.
Does this mean CEC One Touch Play can malfunction?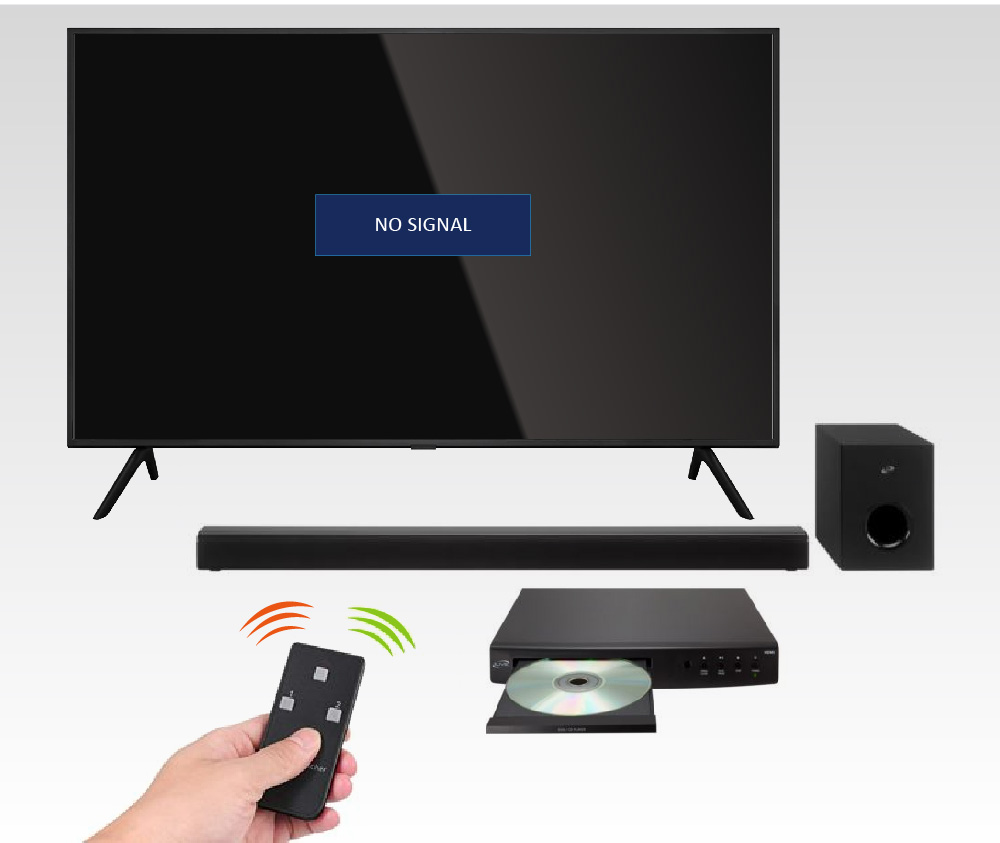 Let Experts Help You Understand a Product's Weaknesses
The manufacturer that received this customer complaint immediately contacted Allion, hoping to get to the bottom of this problem. After getting a good understanding of the whole situation, Allion's professional consulting team first use the protocol CEC communication analyzer to get a further understanding of the CEC issue. Our team immediately found the problem to be the TV. The specific model did not conform to CEC standards, causing the TV to have no response when the soundbar was turned on.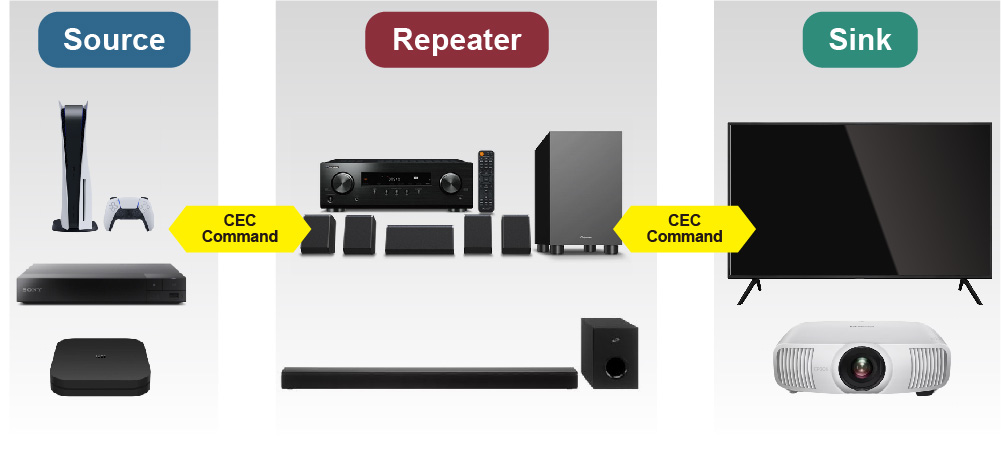 The scenario mentioned above can also be applied to the following products:
Source: STBs, HDMI TV sticks, Blu-ray players, gaming consoles, laptops, computers, and more.
Sink: TVs, projectors, and more.

Repeater: Home theater sets, amplifiers
Faster, Easier, Better! Your Most Trusted Testing Consultant
Allion is deeply rooted in the audio-visual industry and we have established a large database of millions of verification data. Through comprehensive intelligent testing suggestions and analysis, Allion's professional home audio-visual consulting team can can provide faster, easier, and better high-quality services such as:
 Faster 
With industry-leading high-frequency and high-speed measuring capabilities, no matter what the product stage is, Allion is able to help our clients to further accelerate the product testing cycle for various standard or special specifications.
Fast HDMI, CEC, and HDCP certification testing
Quickly build a custom audio-visual ecosystem testing lab
 Easier 
By implementing AI and automation solutions, Allion ensures that every test is "qualitative, quantitative, and reproducible", helping our clients to improve product performance in a more efficient manner.
Less labor-intensive testing methods
Time-saving and cost-effective testing solutions
More accurate test results
 Better 
With more than 30 years of expertise, specialized technical team, and comprehensive testing environments and equipment, Allion is committed to providing clients with more improved quality of service based on extensive experience of User Scenario Testing.
More complete HDMI, CEC, and HDCP development and verification strategies
More complete HDMI, CEC, and HDCP verification plans and user scenario testing
Professional debugging support and issue isolation

If you have any questions, please feel free to contact us through the online form. Our audio-visual consulting team will work closely with you to maximize your value, allowing your customer base to have an amazing experience with your products!