Evaluating the Luxury Mercedes Smart Cockpit: Is MBUX Keeping Up with Performance?

An automobile due to their various functions, improved convenience, and applicability. With constant advertising and promotion, consumers' expectations for smart cockpit are gradually increasing, as it has also become a key function that consumers look for in a next-gen car.

To create an improved driving experience for consumers and simultaneously meet their high expectations, mainstream automakers and tier 1 suppliers have begun to come to Allion for assistance. We assist them with tasks such as formulating product specifications, quality verification, user scenario simulations, and more. Allion can even help clients with their production lines by introducing AI automation to increase consumer trust in their brands.
According to the market research agency Canalys, more than 85% of new cars have been equipped with smartphone connectivity in 2022.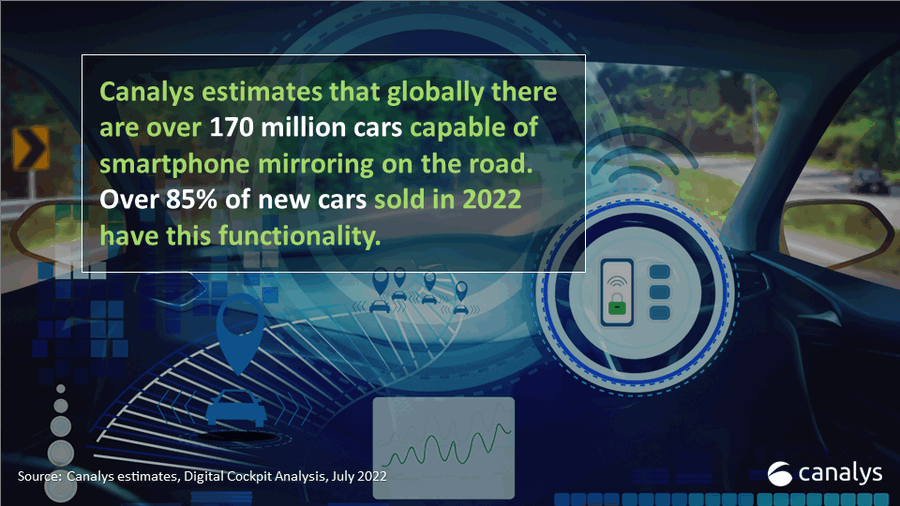 As a major luxury automaker, Mercedes-Benzhas always adopted CarPlay and Android Auto in their products. They've even participated in the CarPlay development plan at Apple WWDC in 2022.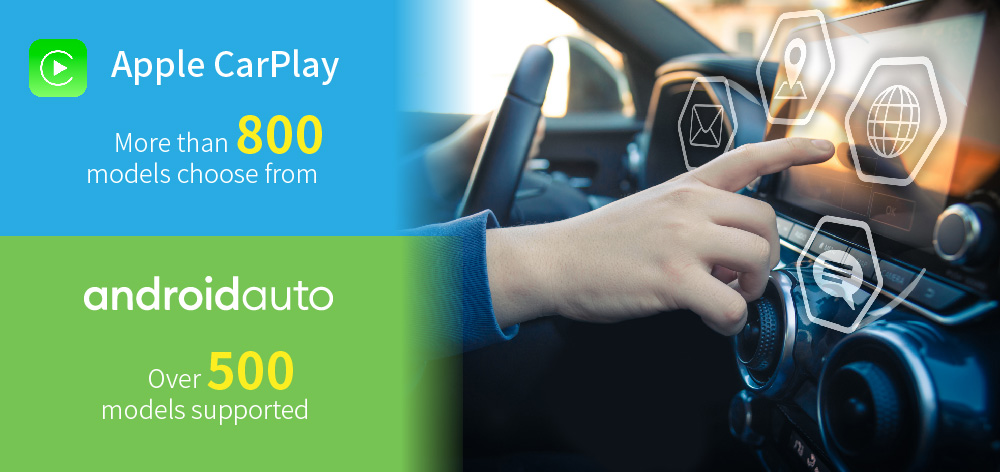 The wireless connection between smartphones and vehicles has undoubtedly improved the convenience of driving. At the same time, there are plenty of potential problems that may occur with this feature. Even though new car models have successfully obtained CarPlay or Android Auto certifications, there are still many functional issues and compatibility problems that need to be solved.
For the following test, we have reviewed the Mercedes AMG GLE Coupe 53 from the perspective of a user.. Performance, functionality, and convenience were tested with different connections including CarPlay, Android Auto, and Bluetooth.
The Review Results
Case 1
Scenario: Using Google Maps for navigation in "CarPlay mode" when the iPhone is connected to the car
Issue: In CarPlay mode (USB cable connection), the complete map cannot be displayed normally when Google Maps is activated. The background color of the entire map is black, but the icon of the detected location is still displayed. If you switch to Apple Maps, the map is displayed normally.
For Users: Google Maps is often the preferred option for the vast majority of users regarding map navigation applications. However, the black background error mentioned above doesn't allow users to use the app normally.
Case 2
Scenario: When you want to delete a previously authorized device when connected to a network via Bluetooth.
Issue: When connecting to a network via Bluetooth, we found that the authorized device could not be deleted.
For Users: You can see the authorized mobile phones under the authorized network devices, but there is no response when you want to delete it with the trash can icon on the right. This will inevitably harm the user experience.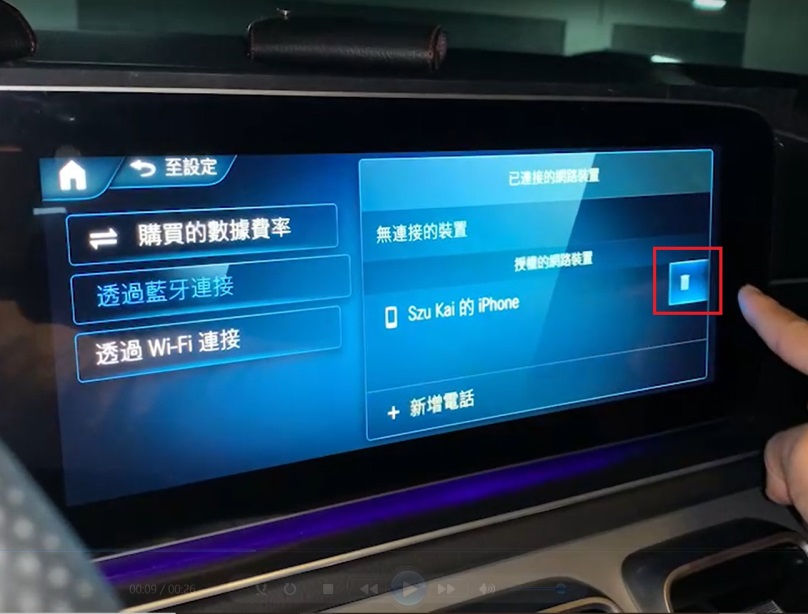 Case 3
Scenario: When the LINE application is used during CarPlay mode.
Issue: When using the LINE application to make a call in CarPlay mode (USB cable connection), if the name of different contacts has similar keywords (such as "Leo"), the screen will display a blank list. This leads to the inability to select a contact for making a call.
For Users: LINE is the mainstream communication application for most people in Taiwan. If the call function cannot be used, it could easily cause a distraction for the driver, which could be incredibly dangerous. This also harms the user experience regarding one of the basic functions of CarPlay and third-party apps for Mercedes-Benz owners.
Case 4
Scenario: When pairing a smartphone with the car via Bluetooth.
Issue: The Bluetooth pairing settings could not be found in the general settings at first glance. To find the setting, you have to click on media functions and then click on the phone icon at the bottom of the screen.
For Users: Most users won't spend a lot of time looking for related functions in the car. Once users is unable to quickly find the required setting within a couple of minutes, they will think that setting is hard to be find out. And there would be a negatively impact to the user interface's convenience and user experience.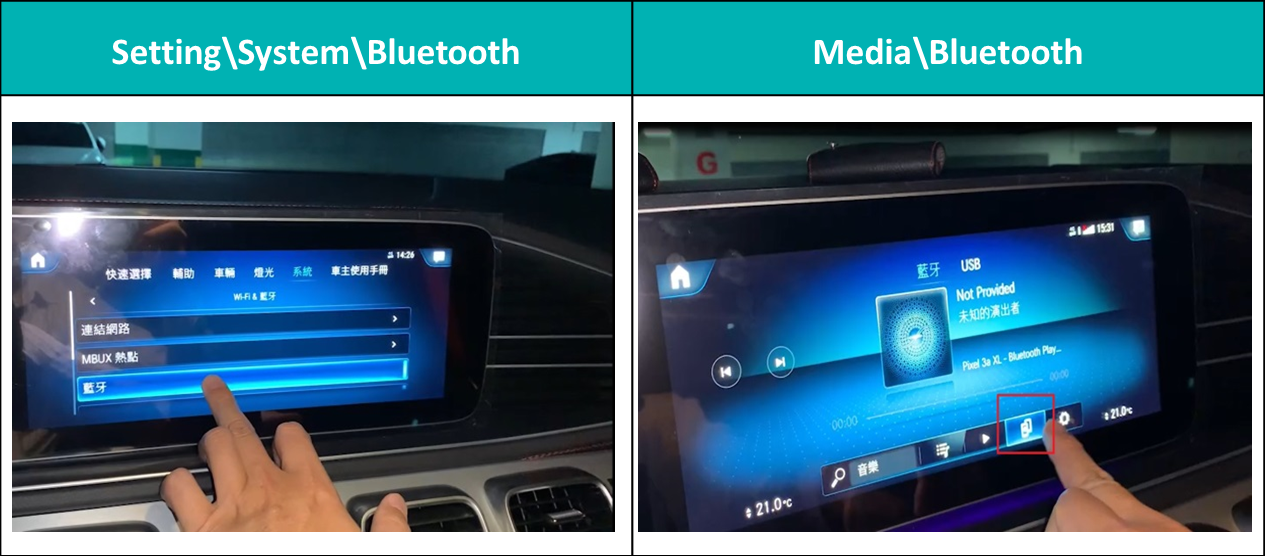 Case 5
Scenario: When you want to quickly switch between mobile phones that have been paired previously
Issue: The Bluetooth connection shortcut list has a limit of two mobile phones. If there are more than three mobile phones paired, you will need to reset the shortcut list.
For Users: The Mercedes-Benz GLE is designed for family use, but even for a small family, there are at least more than 3 mobile phones that need to be connected to the vehicle. When the car owner needs to spend extra time to set up or choose which two phones should be on the shortcut list, it would be feel like the product is inconvenient. This can negatively impact user experience regarding its convenience.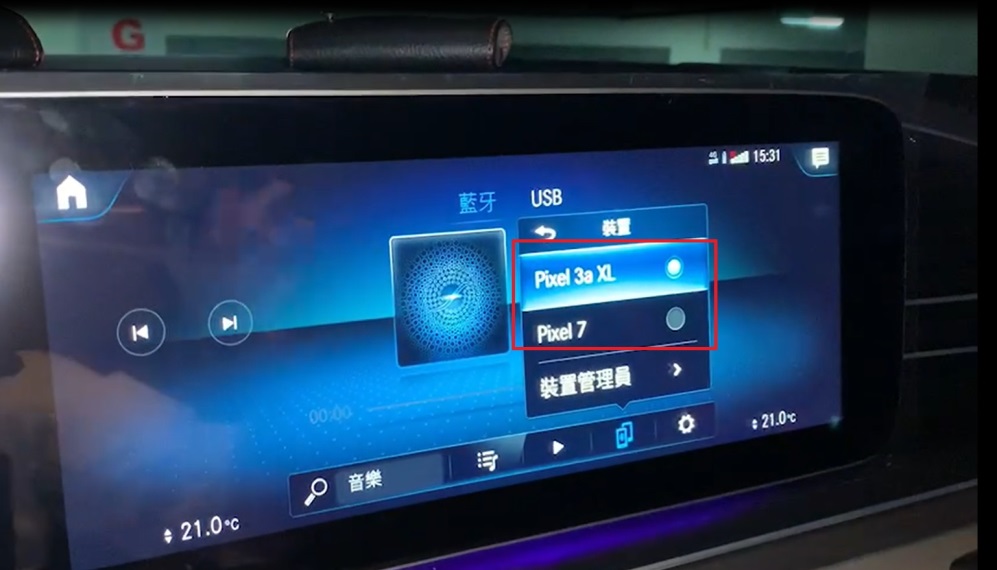 Faster, Easier, Better! 

Your Automotive Validation Cousultant
Allion is deeply rooted in the IT industry and we have accumulated over 30 years of testing and certification experience. We've established a large database of millions of verification data. Through comprehensive intelligent testing suggestions and analysis, Allion can bring vehicle-related clients with a full range of automobile testing solutions, assisting them to achieve strict product quality control, and provide a faster, easier and better integrated consulting services and solutions.
Faster: With industry-leading high-frequency and high-speed measuring capabilities, no matter what the product stage is, Allion is able to help our clients to further accelerate the product testing cycle for various standard or special specifications.
Easier: By implementing AI and automation solutions, Allion ensures that every test is "qualitative, quantitative, and reproducible", helping our clients to improve product performance in a more efficient manner.
Better: With more than 30 years of expertise, specialized technical team, and comprehensive testing environments and equipment, Allion is committed to providing clients with more improved quality of service based on extensive experience of User Scenario Testing.

As a pioneer of major certifications and specifications, Allion maintains close relationships with various associations, providing our clients with professional guidance and testing for design and applications. We continue to cooperate with Mercedes-Benz, BMW, Volvo, Audi, Toyota, Ford, Nissan, Mazda, and other internationally famous vehicle manufacturers with multiple counts of cooperation. We've developed a number of vehicle-related technologies that bring our clients the latest technological changes and directions. Allion sincerely invites you to continue advancing in the automotive industry together.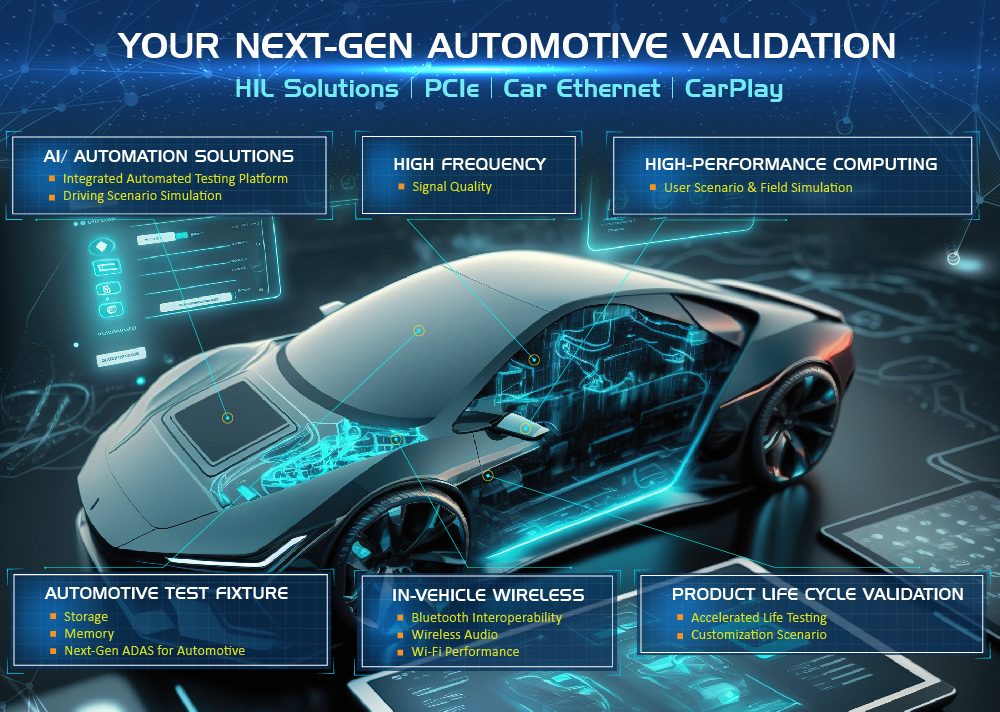 If you have any further needs related to testing, certifications, or consulting services regarding automotive products, please take a look at the services we provide on our website, or contact us through this online form. We will be glad to help you.
Allion Quality Management Standard for Head Units  www.allion.com/automotive/head-unit-standards-contribute/
Allion Automotive Ecosystem Consulting  www.allion.com/headunit-validation/