The Rapid Development of Network Technologies
Twenty years ago, people connected through dial-up Internet. Due to bandwidth limitations during that time, we could only send and receive e-mails or browse the web. Thanks to the rapid growth of network technologies, we now require greater bandwidths, faster transmission rates, and more stable transmissions. Video streaming evolved from SD and HD to Ultra-HD (4K) audio and video transmission. Even sharing a stream of the same content on different devices is available for use now.
Smart home devices can also bring us more convenience. For example, Wi-Fi combined with EasyMesh allows for dead and low-latency spots to have better coverage. However, there are still issues with this method as the barriers between floors or specific materials can still block the signal, resulting in poor connections. In these situations, power line communication (PLC) technologies like Gigabit Home Networking (G.hn) are a great solution. G.hn is something that can be used in every household, especially in rooms where there are no telephone wires or coaxial cables. G.hn can easily make connections through wires without renovating or using extra wires, helping you save costs.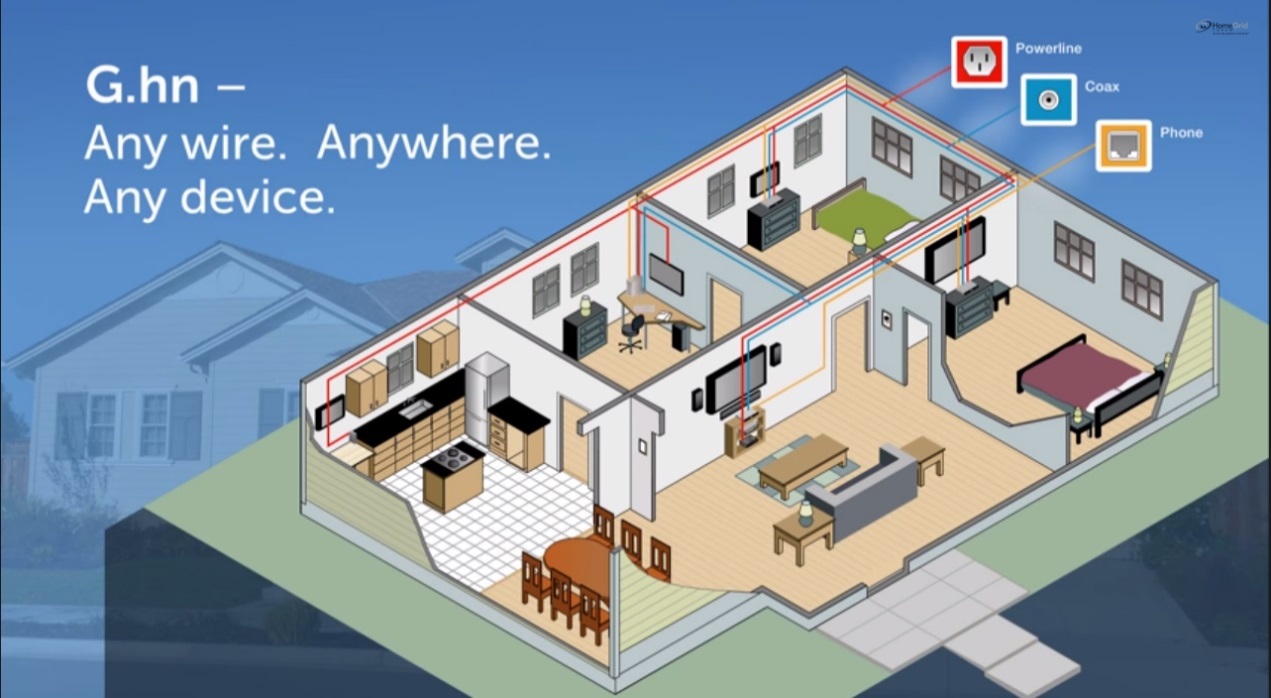 Three Potential Risks for G.hn Home Networking
Power line communication technologies like G.hn can bring plenty of benefits to users, for example, saving on costs and time. To use it, you only need to plug a device into an outlet. However, plenty of issues may occur during use. As a result, Allion, an experienced network communication product verification company, has done some data research and sorted out some potential risks in usage scenarios to help you out.
1.Noice Interference
During our testing, we found that the PLC network was interrupted when using a USB adapter to charge a mobile phone. This was due to there being a lot of electromagnetic interference emitted by various home appliances, resulting in an interrupted connection or reduced performance.
2. Signal Attenuation
In older buildings or houses, PLC networks do not perform as well as expected. This could be due to poor quality or aged cables, causing signal attenuation during transmission. This ultimately affects the signal quality and transmission rate.
3. Internet Security
PLC network communication uses an open power network system, which means it requires more security protection to prevent personal data from being accessed by neighbors.
Faster, Easier, Better: The Most Trusted Networking Product Testing Consultant
Allion is a certified laboratory for many types of networks and smart home technologies such as Wi-Fi, Bluetooth, G.hn, Matter, Thread, and more. The following are the professional consulting services Allion can provide:
Product certification consulting
Smart home field consulting
If potential risks or issues arise during product certification or field verification, Allion can also provide clients with assistance to solve problems for you quickly, such as:
Problem Isolation:
Allion has plenty of experience with product testing and can help clarify the causes of different problems.
Debug Support:
Allion has a complete product testing environment setup that provides clients with debugging.
Solution Suggestions:
Allion has professional teams that can provide solution suggestions for clients to help them with quick decision-making and problem-solving.
Faster
With industry-leading high-frequency and high-speed measuring capabilities, no matter what the product stage is, Allion is able to help our clients to further accelerate the product testing cycle for various standard or special specifications.
Allion can also run tests on components such as antennas, chips, and modules for performance, electromagnetic interference, transmission speeds, co-channel interference (CCI), and more, helping you identify potential risks early in the product development stage.
Easier
By implementing AI and automation solutions, Allion ensures that every test is "qualitative, quantitative, and reproducible", helping our clients to improve product performance in a more efficient manner.
Better
With more than 30 years of expertise, specialized technical team, and comprehensive testing environments and equipment, Allion is committed to providing clients with more improved quality of service based on extensive experience of User Scenario Testing.

If you have any further needs for testing, verification, or consulting services related to the networking ecosystem, please contact us through the online form.