When consumers buy smart home products, they sometimes place an order as soon as they see that this product is compatible with a certain smart home ecosystem in the description. However, sometimes they can be deceptive and there are lots of potential risks.
According to research, smart speakers with the highest market share all currently support the Alexa ecosystem. As a result, many users will purchase products that are compatible with Alexa to customize and build their own smart homes.
Things You Must Know Before Purchasing Smart Home Products
When you choose Alexa products for your ecosystem, you must also consider the components of the product. These products are composed of three major components, namely Alexa Built-in Devices (ABI), Alexa Connected Devices, and Alexa Skills. If there is an issue with one of these components, users will not be able to have a good user experience with them. If manufacturers do not conduct proper product verifications, they can receive a lot of customer complaints after the product is launched in the market.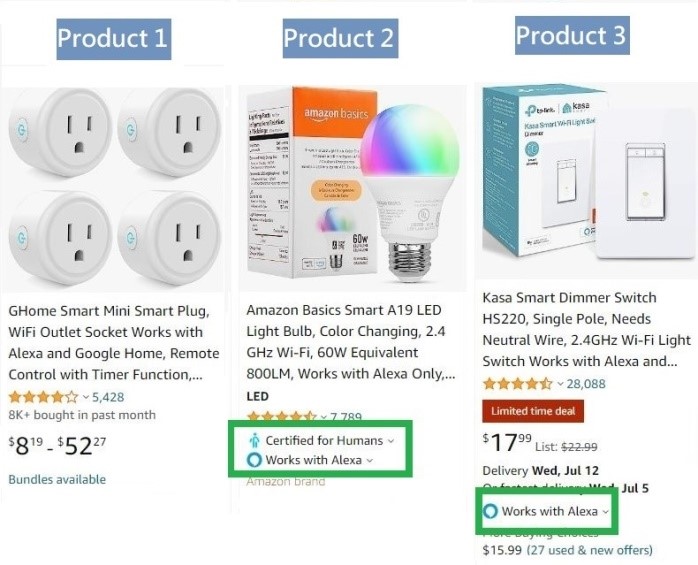 Let's look at Product 1 in the figure above. The product manufacturer could take a random Alexa device to test, and as long as there is no issue, they can claim that their products are compatible with Alexa. Due to time and cost, most manufacturers will not perform comprehensive Alexa product compatibility verification testing.
For Product 2 and 3, experienced users will see if there is an Alexa certification logo (WWA, Works With Alexa) before they purchase the product. However, even if you buy a device with WWA certification, you will still face certain risks such as firmware/software issues, app user interface updates, and others. This can cause other functions of the product to malfunction or even lead to failure.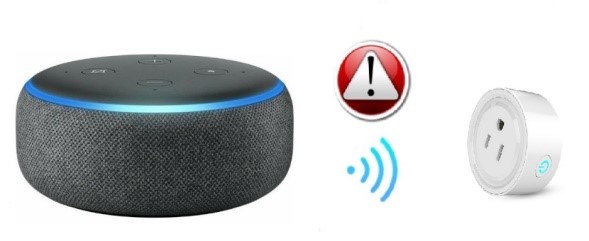 After analyzing consumer reviews on various major e-commerce platforms, it was found that the most common user complaint was about compatibility issues between Alexa and the products themselves. See below for an example.
Some consumers claimed that an Alexa-compatible smart socket could not be connected with Alexa during setup. They must first download a separate app that allows them to do so.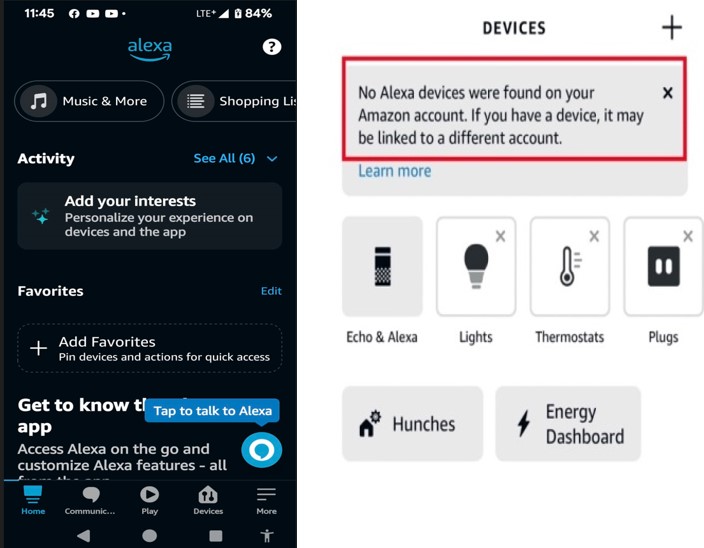 For the same product, some consumers reported that they had no issue connecting to Alexa through the Alexa app.
After analyzing this issue based on user reviews and feedback, Allion's team found that it could have been caused by the factors below.
Different smartphone OS versions
Different Alexa app versions
Different firmware or software of the products
The Wi-Fi, Zigbee, Bluetooth, Thread, or other signals were interfered with or had a poor connection
All of these reasons could cause the same product to have compatibility issues under different user scenarios that cause users to leave bad reviews and complaints in the review section.
To avoid compatibility issues during usage and reduce the number of customer complaints, the Allion smart home consulting team can provide clients with high-quality, comprehensive product testing, verification, and consulting services.
Faster, Easier, Better: The Most Trusted Smart Home Product Testing Consultant
Allion is committed to providing our clients with faster, easier, and better high-quality service experience. In addition to assisting clients to launch their products on schedule, Allion can also give you confidence and peace of mind when handing your products over to your consumers.
 Faster 
Allion can provide clients with fast and accurate evaluations that effectively shorten schedules for certifications. We have the most complete testing equipment in our laboratories, providing the best quality control for our clients.
 Easier 
By implementing AI and automation solutions, Allion ensures that every test is "qualitative, quantitative, and reproducible", helping our clients to improve product performance in a more efficient manner.
 Better 
With more than 30 years of expertise, specialized technical team, and comprehensive testing environments and equipment, Allion is committed to providing clients with more improved quality of service based on extensive experience of User Scenario Testing.

If you have any questions about display devices or its ecosystem, please feel free to contact us through the online form.