As AI and IoT continuously evolve, smart voice assistants or devices have become a part of our daily lives. You can simply say, "Hey Alexa, help me set a timer" or "Xiao Ai, play music". These simple voice commands will prompt the voice assistants to complete those tasks. Mobile phones, car systems, and smart speakers have become devices that all use smart voice assistants. For these smart voice assistants, speech recognition software is being demanded in retail, banking, connected devices, smart homes, healthcare, automotive, and many other industries. Therefore, manufacturers need to pay attention to speech recognition capability and accuracy.

Potential Risks and Solutions for Speech Recognition Software
During the launch of Xiaomi's voice assistant Xiao Ai, founder Lei Jun asked Xiao Ai a question, which Xiao Ai gave a very random answer, making the audience laugh. Lei Jun looked very embarrassed at the time. Smart voice assistants failing to recognize speech and failing to execute tasks is probably worse than not having smart voice assistants. To deal with the issues of voice assistants, Allion has worked closely with many speech recognition software manufacturers and ran a large number of tests. Below, we've summarized the main issues that users run into daily.
No response to voice commands or waiting too long to respond
Disconnection or unstable connection
Answering the wrong questions
Smart voice assistants being awakened randomly
The issues above are closely related to these factors:
Speaker voice profile (gender, age, language, tone, and speed)
Distance and angle from speaker to microphone
Background noise
Voice commands context
Auto correction and tolerance conversational ability
A professional product verification test is required, simulating user scenarios to assist manufacturers with improving these issues. Allion has dedicated speech recognition testing technology and can provide clients with a professional listening environment that isolates external sounds and noise to ensure accuracy. We also have professional equipment to calibrate parameters, which complies with Google and Amazon Spec test sites. Allion can conduct verification testing from the various aspects below, reducing the occurrence of the issues mentioned.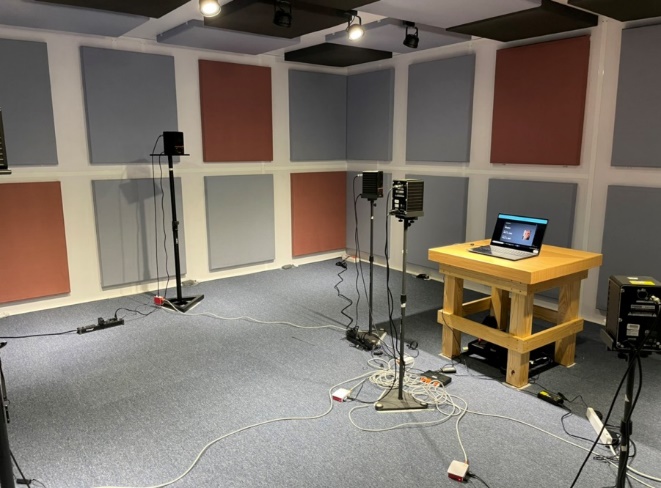 1. Stability Test
Voice assistants require long-term standby. This test verifies the stability of the product and confirms whether the voice assistant will cause system crashes after long-term use.
2. Wake Word Detection Delay Test
To achieve a fast response time, the time between the wake word and voice command needs to be tested to avoid user wait time.
3. Wake-Word False Alarm Test
Users usually do not avoid using wake words during normal conversation. This test will play voice commands to verify that the voice assistant will not be awakened by the wrong prompts.
4. Wake-Word False Rejection Test
This test uses the correct wake word to avoid failure of waking voice commands.
5. Response Accuracy Test
This test verifies the probability of waking the voice assistant. By playing pre-recorded voices, it tests whether the voice assistant can be awakened every time with a correct response.
Faster, Easier, Better: The Most Trusted Testing Consulting Service for Voice Assistant Device
Allion is an Alexa-certified testing laboratory with decades of testing experience designing customized testing plans and providing consulting services to clients. We also provide user scenario simulations that help manufacturers verify their products' performance, eliminating most issues they encounter and reducing the risk of product returns.
Different types of voices
Different distances and heights
Various ambient noises
Faster
With our rich testing experience and collection of testing equipment, we can provide clients with fast and accurate certification planning that effectively shortens the validation schedule. Allion is an officially authorized Alexa certification laboratory. We also have a complete range of testing equipment that can ensure compatibility amongst different kinds of smart home application environments, helping you with quality control.
Quickly provide product development certification strategies with rich testing experience and collection of testing equipment
Quickly conduct smart home user scenario testing
Quickly conduct Compliance (Alexa Test)
Easier
Allion has a complete range of listening testing equipment and testing environments. With our testing solutions, we can ensure each client's certification process is qualitative, quantitative, and reproducible. Through Allion's professional issue isolation and debugging support, we can assist our clients in obtaining accurate test results easily, ensuring the quality and performance of their products.
Provides more accurate results
Provides more efficient and cost-effective solutions
Provides professional issue isolation and debugging support for our clients to make product development more convenient
Better
With more than 30 years of expertise, specialized technical teams, and comprehensive testing environments and equipment, Allion is committed to providing clients with improved service quality based on extensive experience in user scenario testing.
Provide a better and more complete consulting strategy with discussions
Simulate better and more complete user scenario tests that include performance and functional testing under various conditions

If you need further testing, verification, or consulting services related to the networking ecosystem, please contact us through the online form.