Servers are the core of modern enterprises and operations, storing, processing, and managing large amounts of data to deal with business. However, as servers increase in size and complexity, they become more difficult to manage and maintain. In this environment, Baseboard Management Controllers (BMC) become very handy.
The two main functions of BMCs:
1. Remotely Manage Servers
Without having to be physically present, admins can access servers through the BMC whether the server is powered on or not. This remote functionality can save time and cost for admins. This way, admins do not need to physically go to the server room for troubleshooting or updates. They can complete most tasks through the BMC.
2. Monitor Server Hardware (Temperature, Power Supply, Fan Speeds, and others)
Alarms can be triggered when abnormal conditions occur, notifying administrators to take immediate action to avoid data loss or server downtime due to hardware failures. This type of monitoring system can help prevent issues and improve reliability.
When the BMC runs into issues, the results can be catastrophic. When an admin cannot manage servers with the BMC, he or she must go to the server room to take care of it, increasing time and labor costs. Especially in far remote server rooms, the situation can be even more difficult. Long-term server failure can lead to unpredictable consequences and losses. When the BMC server's hardware monitoring function fails or displays incorrect information, the admin will not be able to take effective measures. This could also lead to hardware failure, data loss, or server shutdown, and other losses.
Allion has partnered with many clients that needed services related to servers. Below are 3 examples that can show how important BMC testing is.
Example 1:
For clients that are unfamiliar with servers, BMC-related issues account for 40% of System Integration Tests (SIT). BMC is a function solely for servers, so new users will naturally have more BMC-related issues. Issues like this can be divided into four categories:
Visitor permissions do not match the settings
An issue with mounting the ISO files
Hardware-related messages not displayed properly
Log missing entries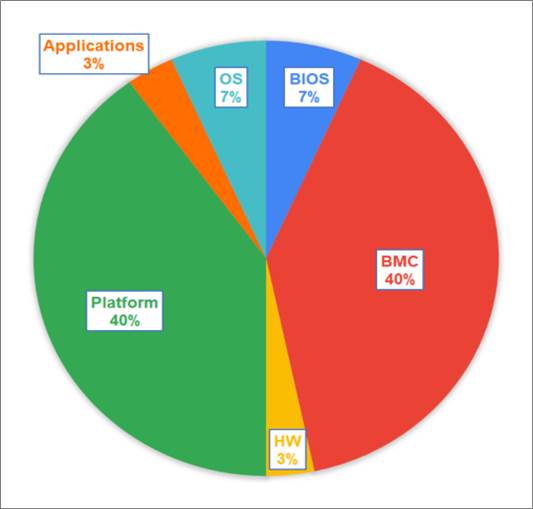 Example 2:
This is a representation of a brand manufacturer, and they are familiar with BMCs. However, there are still 6% of BMC-related issues that fall into three categories:
Log missing entries
Hardware information displayed incorrectly
Unable to detect hardware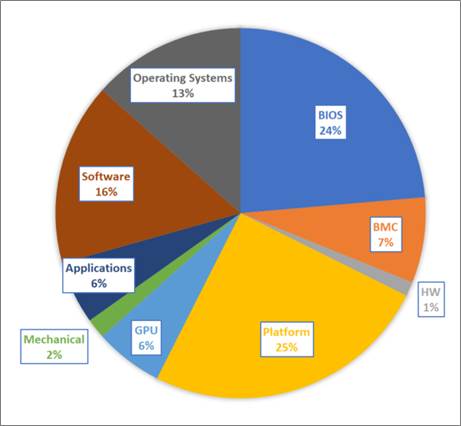 Example 3:
Using a supplier as an example, this client provided different SKUs and new versions of BMC software for regression tests. During testing, some serious issues were found in some SKUs:
Visitor permissions and password issues
Remote OS installation issue
Faster, Easier, Better: The Most Trusted Product Testing Consultant
BMCs are very important management tools for a server and clients need to ensure BMC functionalities are normal and stable when purchasing new servers. Allion has accumulated decades of testing experience and can provide a complete range of SIT testing plans for clients to verify BMC functionality and product quality. Below are the advantages of SIT services provided by Allion.
Faster
Allion can provide clients with an independent testing lab that is rack-mounted with bench-top usage.
Providing more than a hundred engineers with server experience and meeting the requirements of clients with large or small projects.
Easier
We can provide flexible resource allocation, adjusting the number of our consultants according to the size of the project and loading demands.
Our professional project management team is capable of schedule management, testing management, and report management.
Better 
When issues are found, problem analysis will be conducted with verification from various parties, providing possible causes and solutions as fast as possible for our clients.
We can provide services during debugging, including electrical signals, communication protocols, drivers, and others.
We can assist clients with communicating with chip manufacturers, factories, or suppliers to quickly solve issues
We can develop automated solutions according to client needs, including software, fixtures, hardware, and system integration, allowing our tests to achieve maximum efficiency

If you have any further needs for testing, verification, or consulting services related to the server ecosystem, please feel free to explore the following services online or contact us through the online form.