You might think that memory cards are gradually becoming less popular, but the truth is that the demand for memory cards has continued to grow along with the emergence of new handheld cameras and security cameras that record videos and photos in higher-definition formats. It is because of these new demands that will allow users to pay more attention to memory cards.
Potential Risks and Solutions
SD cards are currently the most used memory cards in the market. Based on customer complaints Allion has collected over the years working with our clients and well-known manufacturers, we found that the most common issue was that computers or systems could not read the SD card. According to our data, SD cards can have undershoot or overshoot issues during data transmission that produce crosstalk and interfere with the clock signal. This can allow the SD card to be unrecognizable to a computer or system, leading to customer complaints.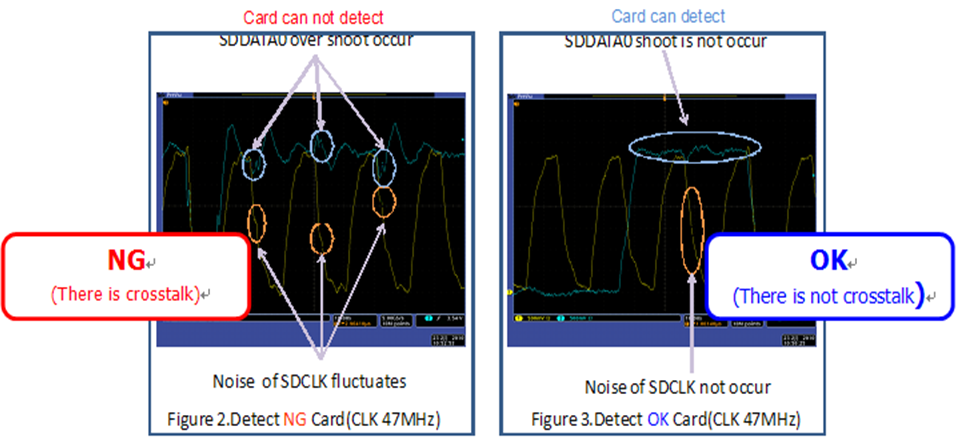 Allion has a complete range of testing equipment and decades of experience. In this situation, we used an oscilloscope to test the pins on the SD card and observed the waveforms during data transmission. If any issues are found, we can quickly report them to our client. Below is an example of actual test results of data signals and clock signals.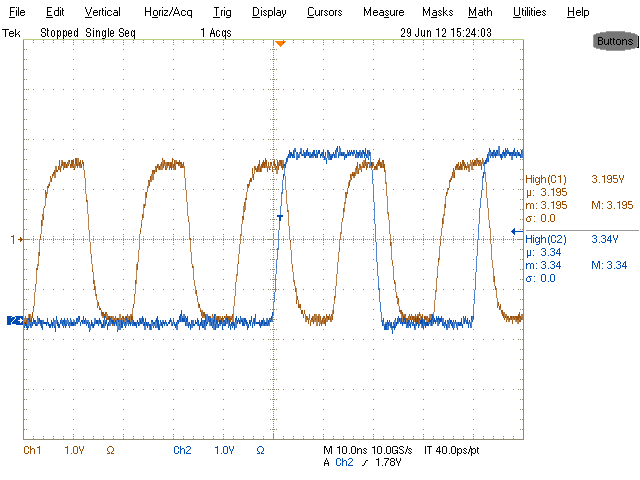 Faster, Easier, Better: The Most Trusted Memory Card Testing Consultant

This case study is analyzed from the perspective of hardware design and product verification, attempting to identify possible issues in various user scenarios. Allion is a contributor to the SD Association, assisting them with formulating standards and performing tests. Allion can assist clients by formulating customized verification tests and also provide a wide range of compatibility, user simulation, environment, benchmark, and competitive analysis tests. When you partner with Allion, you can enjoy a faster, easier, and better service experience, improving your sales and brand image in your market.
Faster:
Allion has professional experience with product verification and customized testing for memory cards. We have various testing environments and laboratories that allow us to conduct compliance and customized verification testing simultaneously no matter which phase our clients' products are in. This method can effectively shorten the product development and debugging stage.
Quickly provide product development certification strategies with rich testing experience and collection of testing equipment.
Quickly conduct Compliance (SD Compliance Test).
Easier:
Allion has multiple testing environments and laboratories for memory card verification and also a complete range of testing equipment, instruments, and fixtures designed for compatibility testing.
Provides more accurate results.
Provides professional issue isolation and debugging support for our clients to make product development more convenient.
Better:
With more than 30 years of expertise, specialized technical team, and comprehensive testing environments and equipment, Allion is committed to providing clients with more improved quality of service based on extensive experience in User Scenario Testing.
Provides a better and more complete experience for brands to improve the product quality for memory card ecosystem.
Provides more complete user scenario testing solutions.

If you have any requirements, please contact us.