As tablets and smart devices become increasingly popular, touch interfaces have changed how we interact with devices. Even traditional laptops have implemented touchscreen designs. This led to the birth of the Universal Stylus Initiative (USI). Various tech companies developed the USI, including Google, Wacom, Intel, Dell, HP, Lenovo, and others. The goal of USI is to establish a universal touchscreen stylus standard, ensuring that laptops, tablets, and other smart devices that support USI standards can be used interchangeably. Users will be able to use a USI stylus on different smart devices made by different manufacturers, leading to a consistent note-taking or drawing experience.
Common Issues of USI Styluses
However, is this goal possible to achieve? As a consultant for many major manufacturers, Allion has verified thousands of products and has understood the real usage problems for users. In the figure below, it can be seen that compatibility is the main reason why users return their products.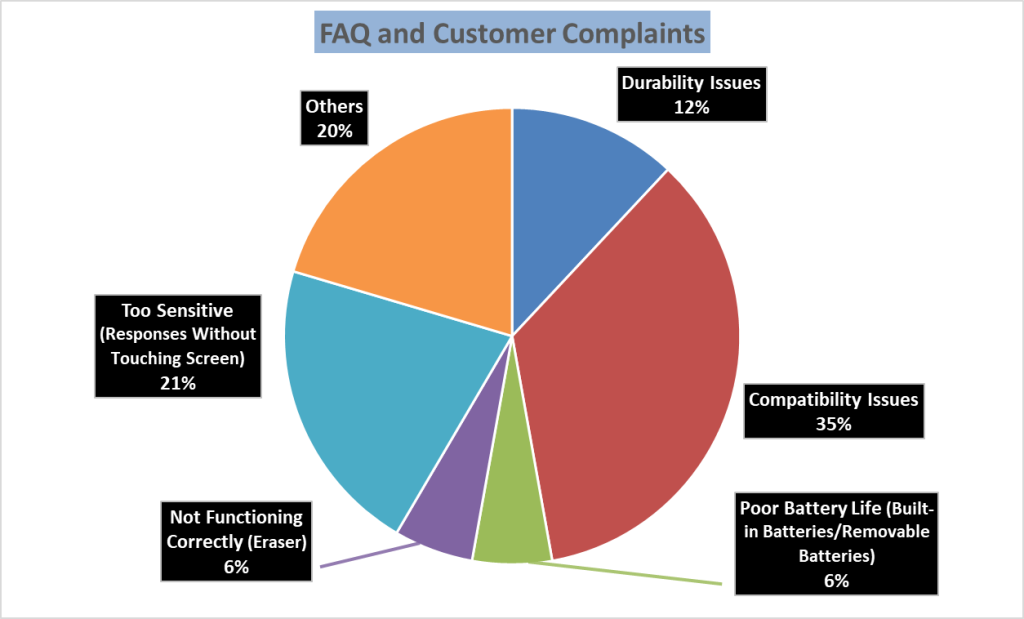 According to our in-depth analysis, incompatibility and functional abnormalities are the main problems users are most concerned with. Below are some user scenarios that often occur among users:
Many consumers often purchase USI styluses when their laptops lack support for them. This is because major laptop manufacturers do not mention much about USI compatibility.
Although the device's system claims it supports USI, the stylus cannot establish a connection.
The USI stylus is extremely sensitive. This is because the styluses do not support the hover function like the Apple Pencil. When the stylus is near the screen, random lines will be drawn on the smart device, making it impossible for users to write or draw.
The built-in eraser function of the stylus is malfunctioning.
Faster, Easier, Better for PC Accessories!
With plenty of experience, Allion designs customized testing plans for products like these, providing the best consulting services for our clients and helping them eliminate issues they may encounter. This ultimately reduces the possibility of users returning their purchased products.
Customized Consulting Service
Compatibility Test
Functionality Test
User Experience Test
Stability Test
Charging Test
Professional Debugging Support
Faster:
Allion can provide clients with fast and accurate evaluations that effectively shorten schedules for certifications. With thousands of laptops and tablets for testing, we have the most complete testing equipment in our laboratories, providing the best quality control for our clients.
Easier:
With AI and automated testing solutions, Allion ensures our clients with qualitative, quantitative, and reproducible results for certifications. Our services can help you improve the overall quality and performance of your products more efficiently.
Better:
Allion has professional teams with decades of experience who have deep knowledge of user experience certifications and user scenario testing, ensuring the performance of our client's products. We have been long-term partners with international manufacturers such as Google, Wacom, Intel, Dell, HP, Lenovo, and more. Allion can provide your consumers with the best user experience within different ecosystems.

For more information or to discuss consulting needs, please contact Allion.