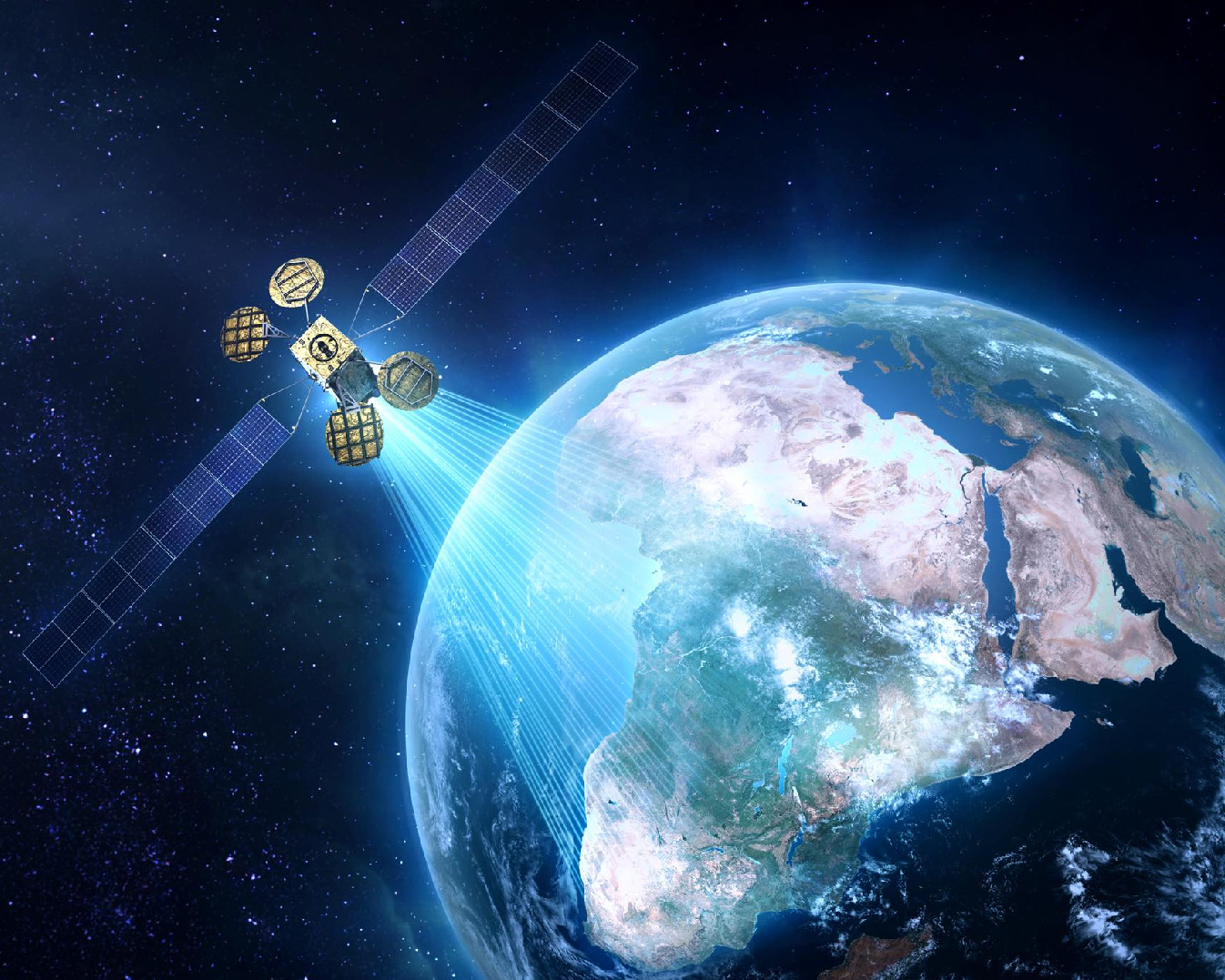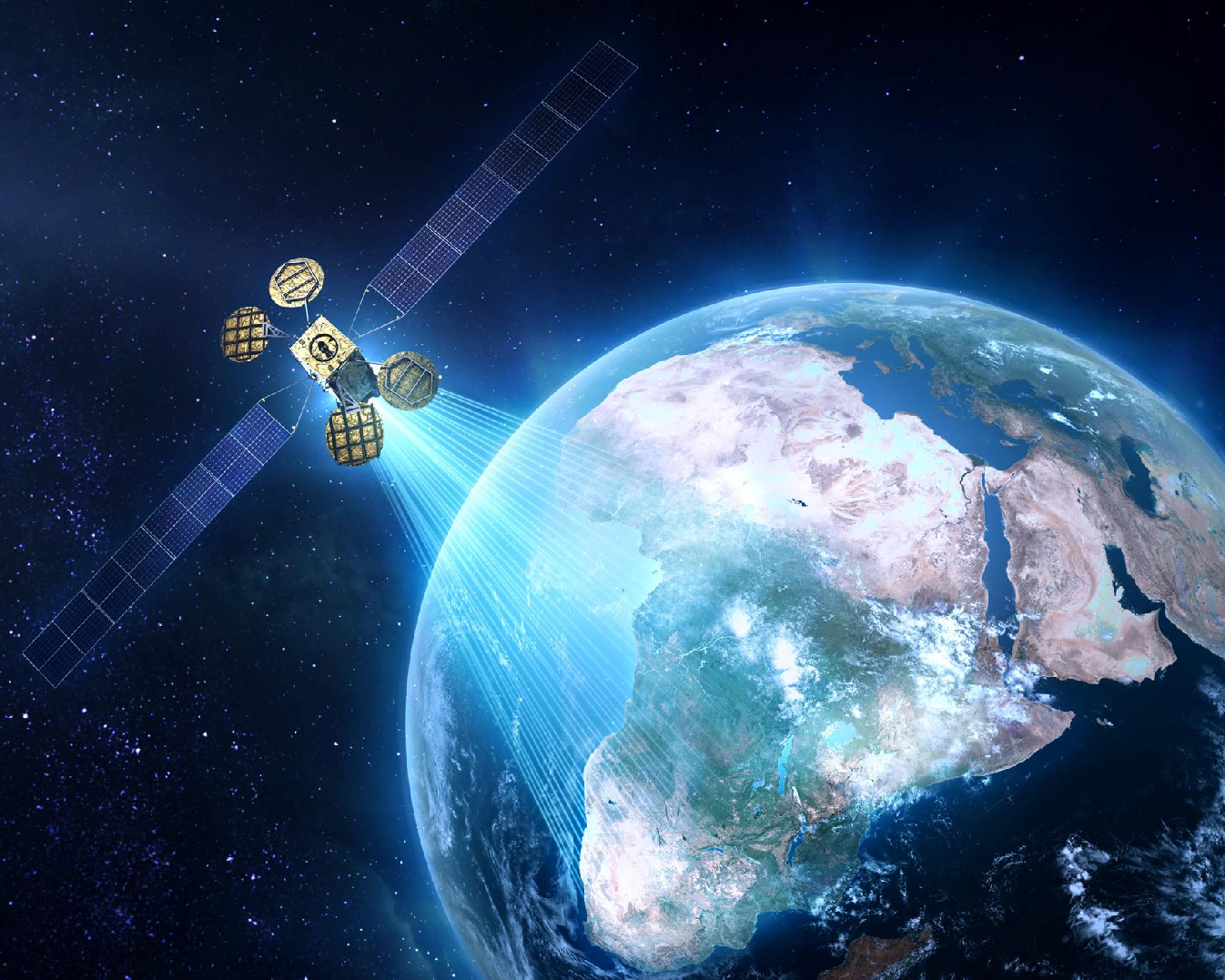 In-Vehicle Global Navigation Satellite System Testing
Navigation satellite system seems farfetched from our daily lives. However, it is being widely applied in transportation (automobile, railway, aircraft, ship, drone, and personal devices) time synchronization and scheduling (financial industry, smart traffic system, smart city ecology)
Allion offers three major testing services for satellite signals: Simulation Test, Prerecorded Test, and Field Test to offer versatile services to meet different needs.
What is the Global Navigation Satellite System (GNSS)?
GNSS is the general term for all global and regional navigation satellite systems, including the GPS (US), GLONASS (Russia), BDS (China), and Galileo (EU). Among them, the GPS is the most widely-applied system owing to its features of high global coverage and 24/7 operation.
The operating principles and importance of the GPS
The GPS pinpoints a location by using a process called trilateration. In order to locate a position, at least three satellites are needed, and by measuring the signal transmission time of each satellite to the receiver, the distance between the receiver and the satellites can be calculated, thereby reducing the specific location and altitude of the receiver location. As a result, the more satellites there are in the sky, the higher precision in the receiver location.

GPS can be used for military navigation, traffic navigation, smart living, IoT, IoV, self-driving cars, and mobile phone positioning systems. However, GPS may suffer errors and inaccuracies due to uncontrollable weather conditions, signal refraction, building obscuration, radar interference, and the hardware/software qualities of signal receivers.
Signal errors may result in two major consequences, which correspond to the following actual scenarios:
Slow signal transmission speed: The driver not being able to receive instant navigation information could take the wrong road

Drift in signal position: Receiving a wrong position signal may affect the safety of self-driving cars.
Allion's three major testing services help to overcome satellite signal errors and blind spots
In order to ensure the accuracy of the receiver and signal transmission of satellite systems, repeated testing and multiple verifications of the receivers before launching are particularly important. Allion is able to provide three complete satellite signal measuring solutions based on the needs of your products.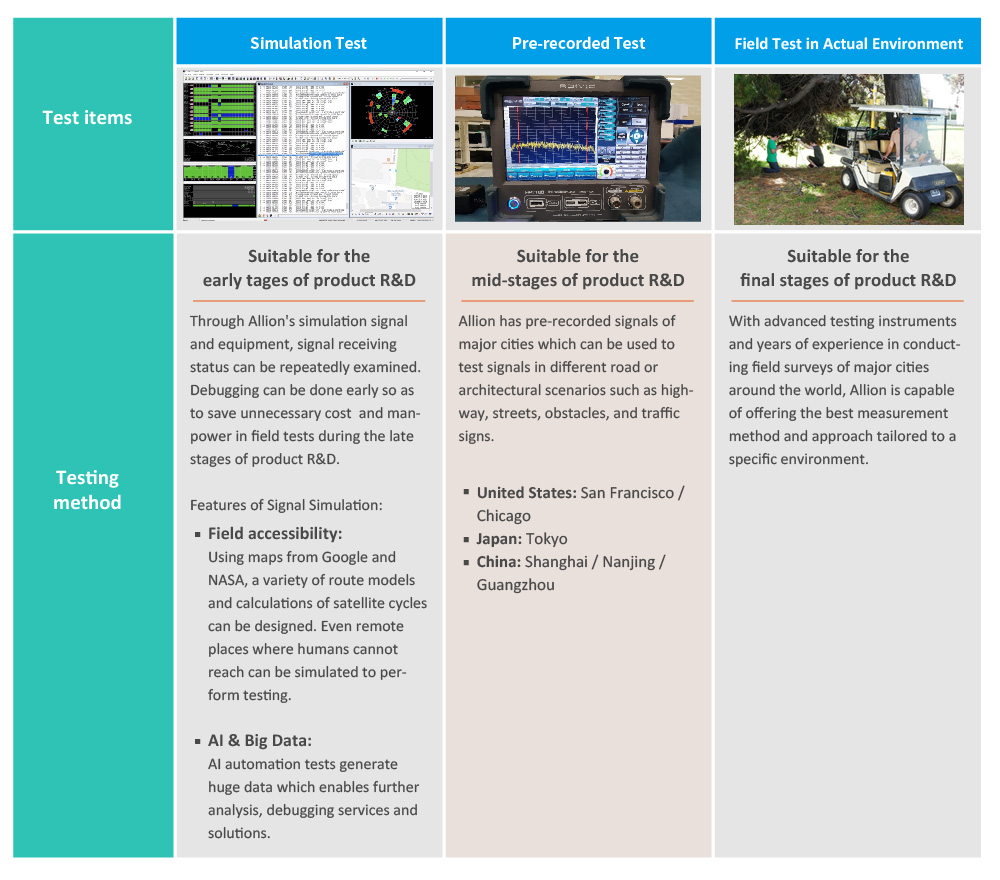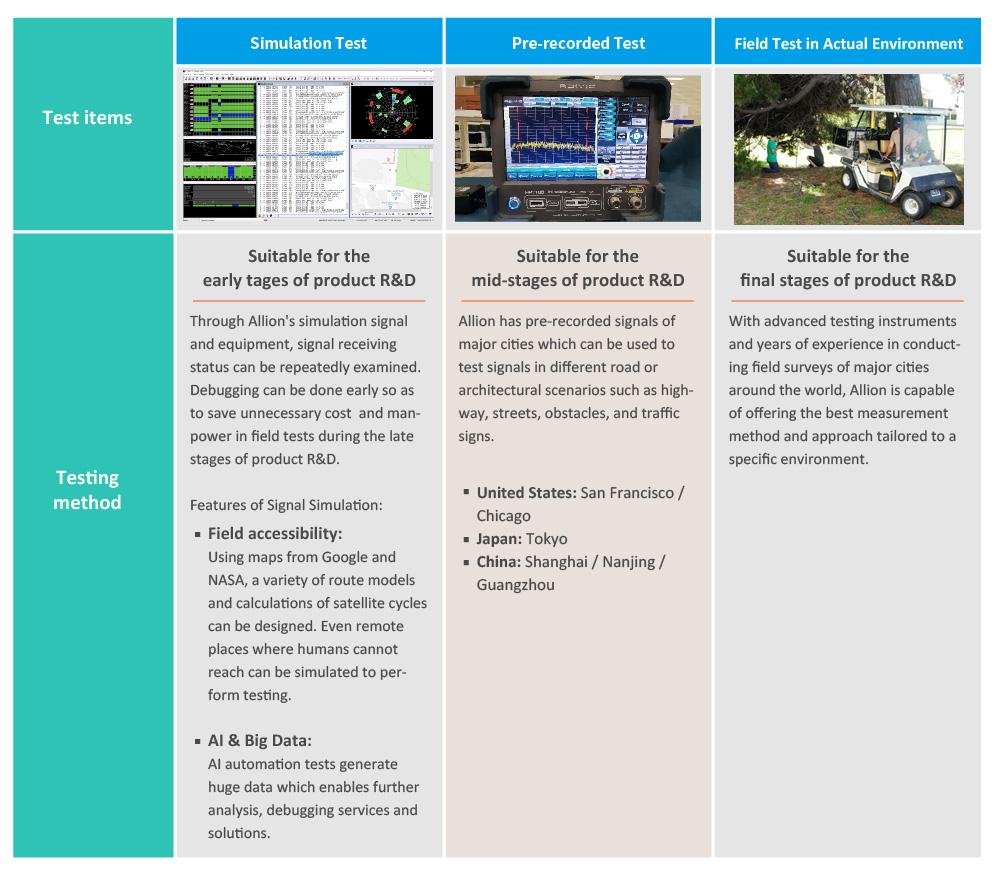 Why is Allion your best choice for satellite signal testing?
Allion has the advantages of solid software and algorithm capabilities, as well as many years of testing experience in various technology sectors. We can offer you testing improvement solutions for key projects focused on satellite signal detection, namely:
1. IC chip Efficiency: The speed and strength of signal transmission will affect the accuracy of the receiver location , which will have a great influence on navigation directions
2. Algorithm: Accurate algorithms play a crucial role in determining and deducing geographical locations, especially in scenarios where obstacles exist
3. Graphics Data: The accuracy of navigational graphics data can provide users with the capabilities to accurately determine geographic imaging functions