Allion Critical Scenario Test Solution (ACSTS)
The Allion Critical Scenario Test Solution (ACSTS) integrates big data from decades of smart TV test experience with smart home real-life applications, forming customizable test suites from 7 different key user scenarios. From log data, we can auto-generate reports and provide advanced test services to achieve top-grade products.
Due to the global COVID-19 pandemic, companies from all over the world have begun to work from home (WFH). Many are using smart TVs as a display for remote work meetings, in addition to video viewing and gaming.
Smart TVs have many technology standards integrated within, such as HDMI, Wi-Fi, USB, and Bluetooth. This combination of seemingly simple technologies yields a complex connection environment. Users are now accustomed to frequent and complicated product usage, creating new issues during product usage. Examples include:
Incapable of connecting to Wi-Fi
Smart TV displays static when switching to game console connected via HDMI
Unsmooth, lagging video viewing through built-in apps
Cracking and popping during music playback with sound bar
These problems frustrate users and may even potentially damage brand image.
Solve Product Issues with User Scenario Simulation, Customized Test Suites, and Log Reports
To assist clients in finding potential issues in the smart home ecosystem, Allion has combined hardware, software, interoperability, and virtual field test concepts, creating the ACSTS. The advantages of ACSTS are summarized in the table below:

Tested Product Types
TVs, OTT, Set-Top Boxes, TV Sticks, Media Players, etc.

ACSTS Test Setup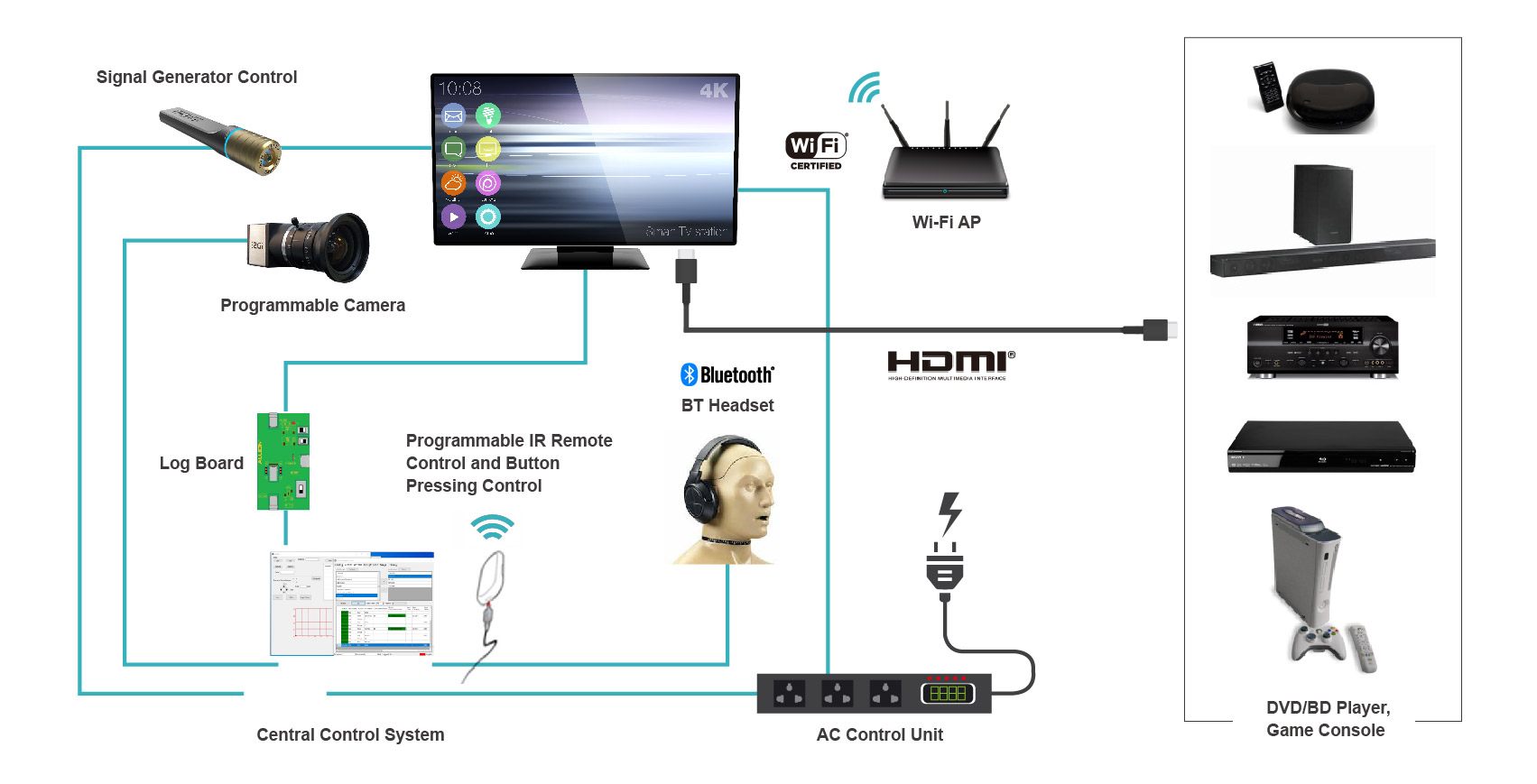 Test Categories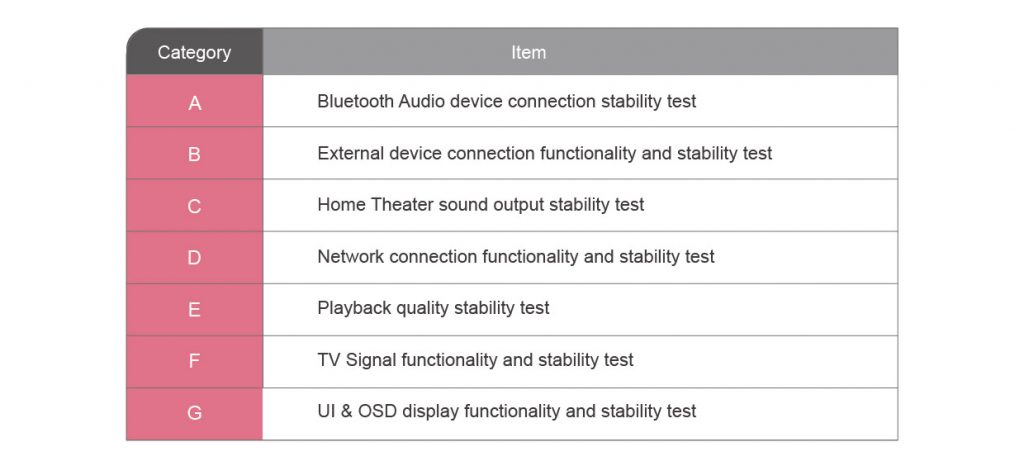 Save 90% of Time and Energy with Allion's Unique Solution
To compare test results of the aforementioned test items, the original 4,300 test cycles required 1,820 hours of manual testing. With the ACSTS, however, it only requires 199 hours of manual labor, saving a massive 90% of manual test hours. This not only shortens the test schedule to 1/3 of the original time frame but also accelerates the time to market.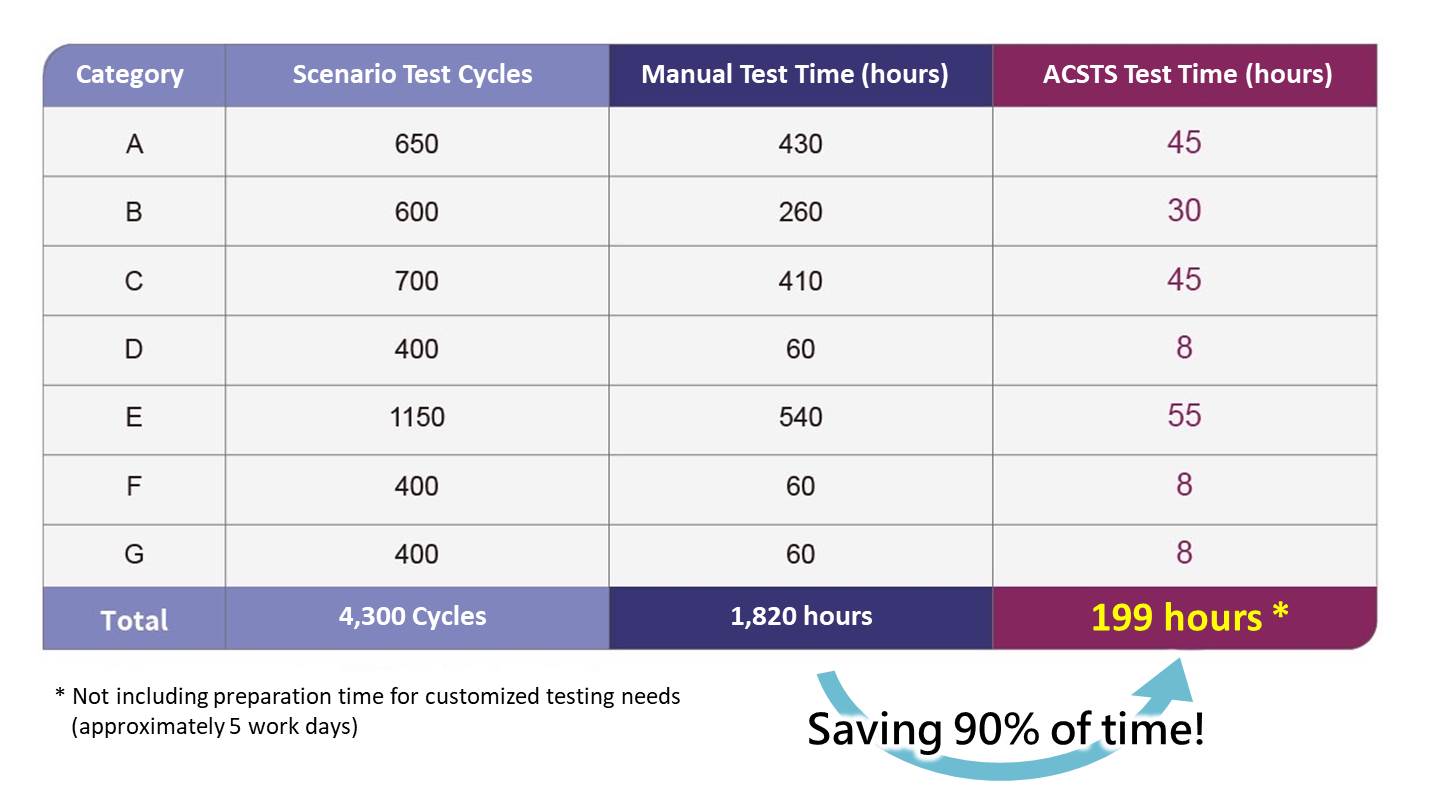 In the past, just performing one test cycle takes a large amount of time and energy, not to mention retesting when there are variations in testing or firmware updates.

Simulate User Scenarios to Discover Hidden Bugs
Featured Case Study
Through more than 100 rounds of testing, we have discovered the following issues for one of our clients. Without rigorous and accurate testing, potential risks would stay hidden, posing a serious threat to the product manufacturer.
The figures for the case study are as follows: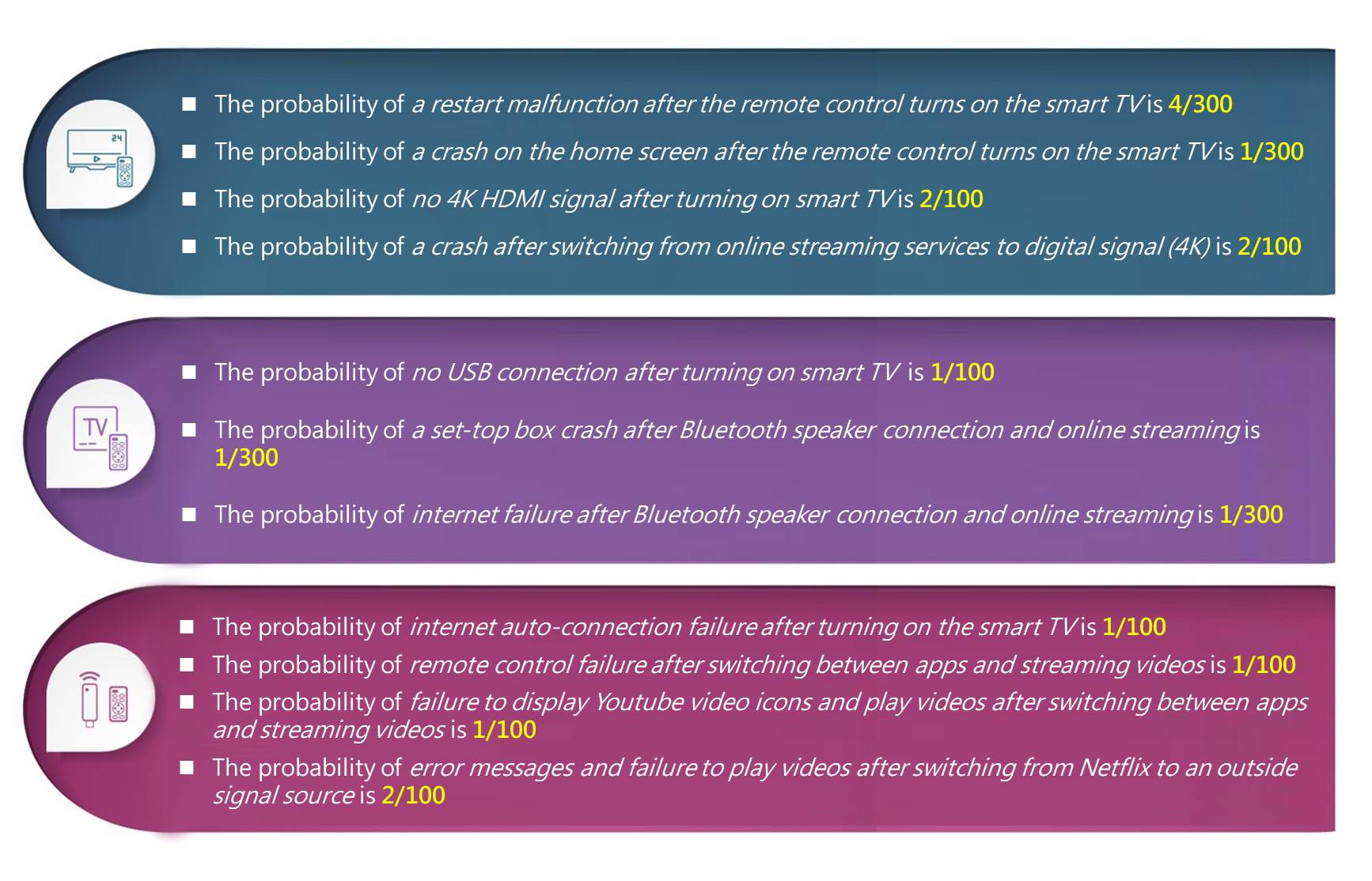 Long-term critical scenario usage is the cause of a multitude of potential risks. With 30 years of testing experience, Allion is committed to developing innovative test services, assisting customers in solving product problems and providing customized test solutions.
For more on the ACSTS, please contact us at: service@allion.com