Head Unit Wireless Testing
Head units integrate communication, navigation, multimedia entertainment, and automotive safety systems. Although head units boast strong connectivity performance, compatibility issues and connection failures still have a fatal impact on user experience and safety. To enhance the in-car touchscreen connectivity, our PM and engineering teams provide you with the timely support you need from product development plan to post launch analysis.
Here is a list of the most annoying in-vehicle scenarios.
Have you ever encountered any of them?
You try to connect your smartphone to the head unit. But the wireless connection drops again and again.
You want to make a hands-free call through the head unit, but you can't hear anyone talking with no apparent reason.
If the above-mentioned scenarios distract drivers, it will cause property damage and even put people in danger.
Products that hit the road before getting thoroughly checked—they are way more risky than what we can imagine.
Don't let connectivity or compatibility errors become real-life nightmares to users and to your brand reputation.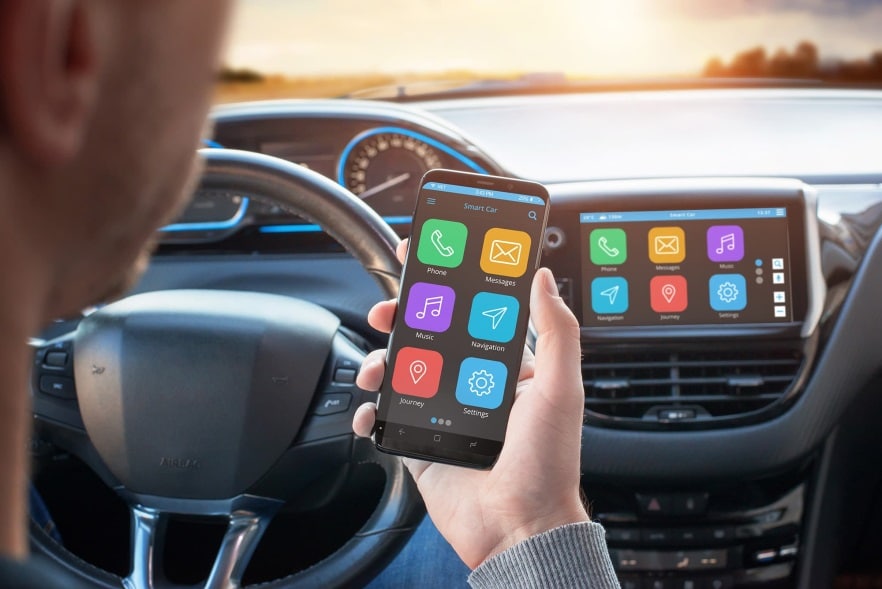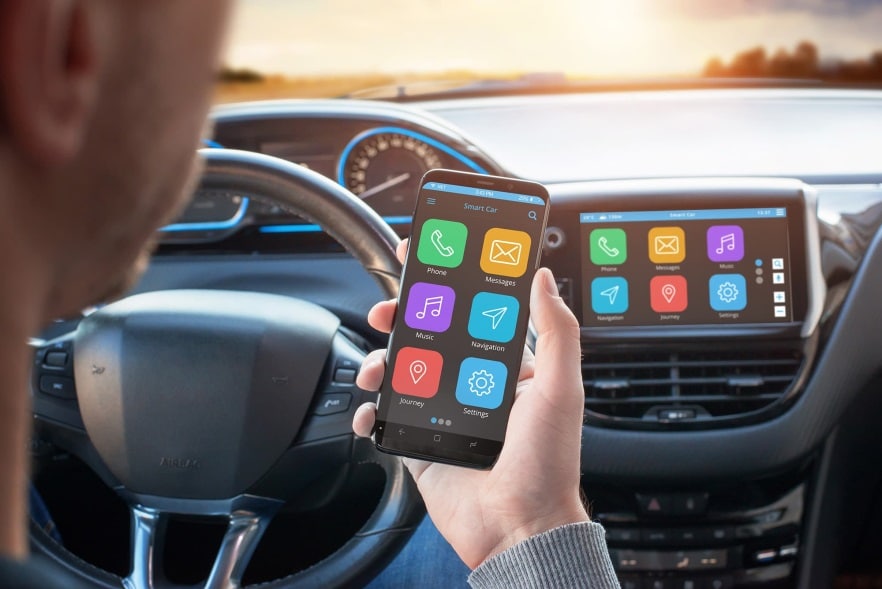 Why Choose Allion?
Allion has developed the most comprehensive interoperability test matrices to verify whether head unit products can interoperate with software and hardware devices manufactured by different vendors. When developing a head unit, a wide range of technologies and standard certifications are involved. Allion horizontally integrates various certification programs and creates the greatest service value for customers.
Allion as a gatekeeper for the product quality (Standard Certification)
Wireless technologies: short-range Bluetooth, long-range mobile communication technology, 3G/4G/5G, LTE-U, etc.
USB Type-C® and HDMI ports are getting increasingly popular in automotive systems because high-speed connectors and cables are massively used in mobile and storage devices.
Allion is an authorized test lab accredited by more than 30 global standard associations. We provide one-stop services to help vendors go through qualifications and get certified in a short time.

Allion, the Only Consultant You Need
With decades of hands-on experience on certification, personnel training, and technical support, Allion provides the most comprehensive testing services for your products. We also provide consulting services to help you get a full picture of the industry specifications and setup your own test facilities.

As a pioneer and leader in the testing industry, Allion has accumulated experience in head unit testing over 10 years 
Test: More than 150 head units
Test: More than 3000 smartphones
More than 80,000 test hours
Discover more than 25,000 issues
Common Connectivity Issues and Risks Found in Head Units
Based on our testing experience accumulated over the past decades, we classify different problems and make a chart of common connectivity issues (Figure 1). The top three most annoying issues are—malfunctions (69%), pairing problems (32%), and single- or multi-device connection failures (28%).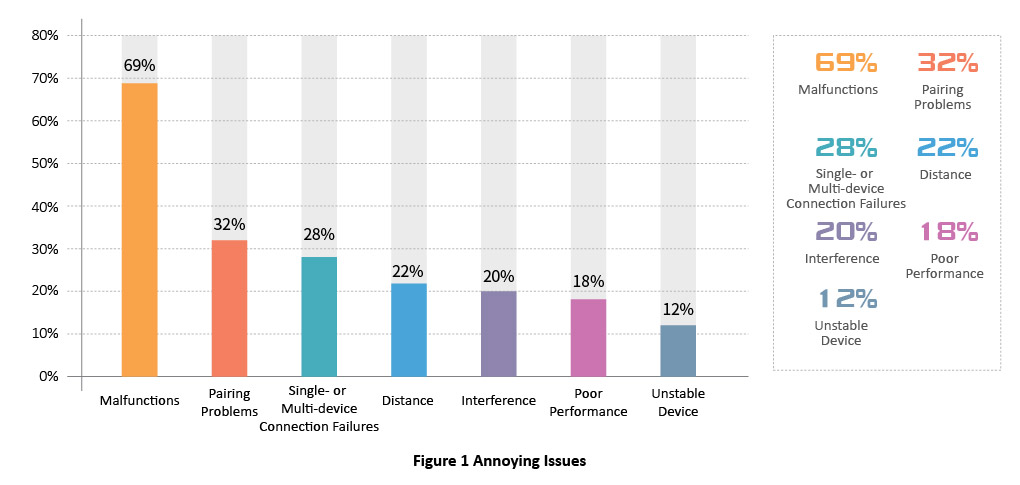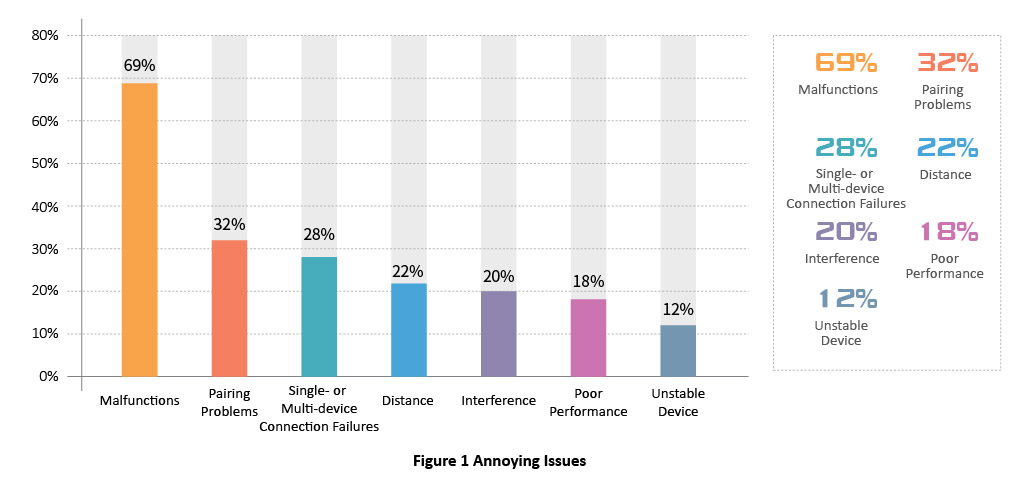 Allion's Test Planning for Head Unit Connectivity Performance
To tackle the common issues and potential risks related to head unit connectivity performance, Allion develops the test planning structure with 7 test highlights:
Cross-device connectivity test: A smartphone connects to the head unit for the first time
Bluetooth functionality test: Making phone calls, listening to music, sending and receiving messages
User scenario simulation: Identify and solve problems by implementing the corresponding solutions with the test array of more than 100 user scenarios
Compatibility test: Generate comprehensive test conditions by taking into account of every relevant factor, such as iOS or Android OS, diverse smartphone chipsets, and different service providers.
Long term stability test: Test the stability performance under stress. For example, play music on the head unit for a long time.
Bluetooth audio performance: Test the DAC (Digital to Analog Convertor) and audio electric network
Bluetooth OTA performance: Test the antenna performance from different angles
Count on Allion AI Solution—the Powerful Sidekick for Your Head Unit Products
In head unit testing, manual operations take up so much time and human resources to simulate different scenarios. Moreover, as head unit technologies get more and more complicated, it is impossible to manually check every single detail while remaining high consistency.
Following Allion's test planning structure, there are more than 10,000 test steps and the total test hours reach 300 hours. Allion AI Solution can automatically identify the exact positions of APPs on the DUT's monitor and conduct tests using the visual recognition system installed on the AI robotic arms. In addition, with the audio recognition system, the AI algorithms can distinguish sources of sound and make sure that in-car music streaming will be stable enough for a long time. Allion AI Solution can help reduce the complexity of manual interventions and create seamless experience in head unit testing.
If you have any validation or consulting need with respect to the automotive ecosystem, please contact our AI engineering team or send an email to service@allion.com.
Advantages
High Efficiency,

High Accuracy

24/7 Real-time Testing, Accelerate the Test Schedule
Beyond Human Capabilities
Big Data Collection and Analysis
Applications
The accuracy of manual testing can reach somewhat 83%-90% but it is easily affected by physical conditions, for example, fatigue.

However, automation testing can always remain 99% accuracy rate or even above.

Working hours for human beings are 8 hours a day. However, robots can run 24 hours non-stop. An increase from 8 to 24 test hours a day suggests that the test schedule is accelerated (2-3 times faster).
Allion AI visual recognition system can solidly supervise the monitor without a break, check all the tiniest details, and capture fleeting actions displayed on the monitor. All of these operations are beyond human capabilities.
Allion AI system can analyze test results by collecting big data, including the test items with the highest error rates. The results can be references for future modifications and test planning.