Information security of IoT wireless applications: Is your smart device really secure?
IoT has brought endless possibilities to smart living, but also many potential risks. In fact, manufacturers often neglect product security, allowing people with bad intention to take advantage, resulting in IoT attacks and endless security loopholes in recent years.
IoT device risks that you need to know about
What kinds of risk do IoT devices face? Hackers attacking online systems and breaking into buildings could happen in real life. If device security is weak, such as using weak passwords, then people with bad intentions have a chance to steal data or even control connected devices. If there is a malicious attack on the recently-popular smart lock or on home security, the consequences would be disastrous.
As seen in the video, even if a device is set with a password, the lack of password complexity will lead to the device being hacked in seconds.
In the era of IoT, any wireless device could be hacked. Besides smart locks and security, webcam, in-vehicle networking, wireless audio system, Mesh AP, NAS wireless storage device, etc., are also potential targets.
Allion's Wi-Fi security validation strengthens product's security protection
Allion was authorized by Wi-Fi Alliance as the official Wi-Fi Test Lab. With years of experience in wireless testing, we are able to comprehensively resolve Wi-Fi and online device issues, and strengthen IoT device's information security, assisting you in uncovering potential risks and thus increasing product security.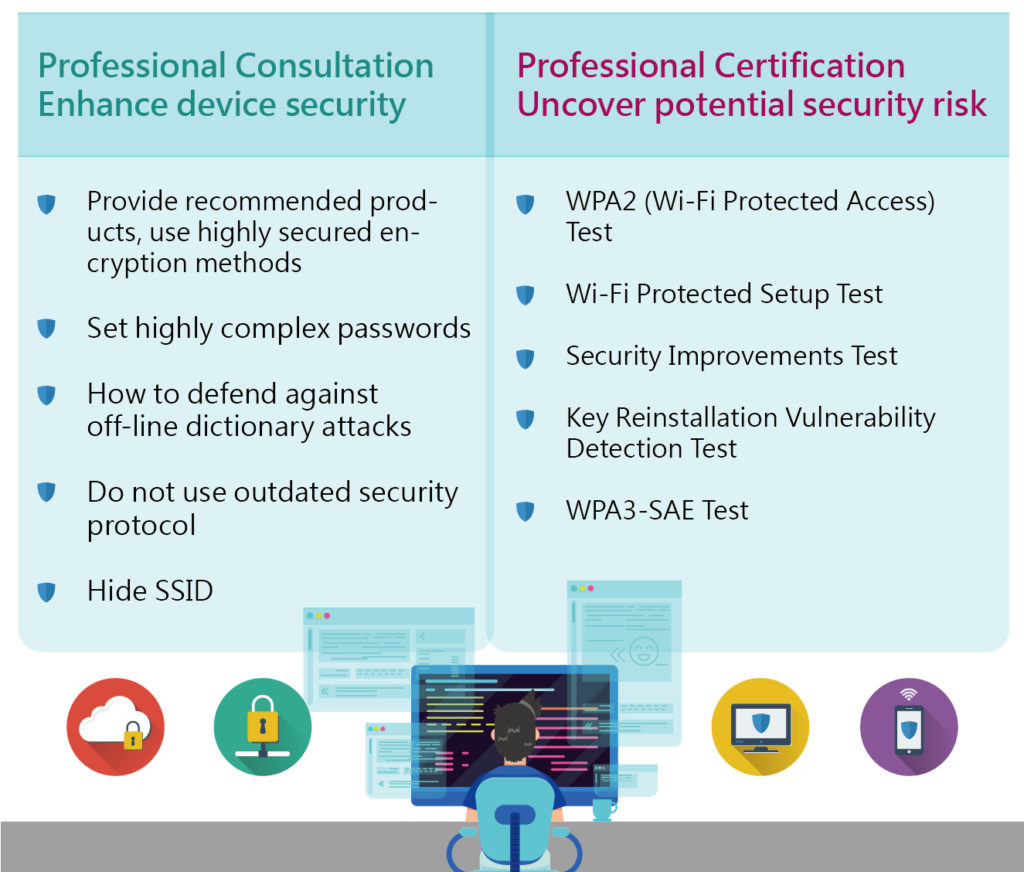 IoT has become an inevitable trend. In the midst of pursuing technological innovation and breakthrough, manufacturers should also handle security issues seriously. Only by doing so could we build comprehensive IoT products and provide convenient and secure smart spaces for users.