The 2017 USB Devloper Days have been successfully rounded off in Vancouver and Taipei in October. Besides releasing the latest USB 3.2 Specification that allows USB-C cables to transfer data over "multiple lanes" for up to two lanes of 5 Gbps or two lanes of 10 Gbps operation, USB-IF also specified USB PD 3.0 and discussed the issues of "fast charging technology." As always, Allion sponsored USB DevDays and set up booth in both venues to provide technical consulting for all USB-IF members.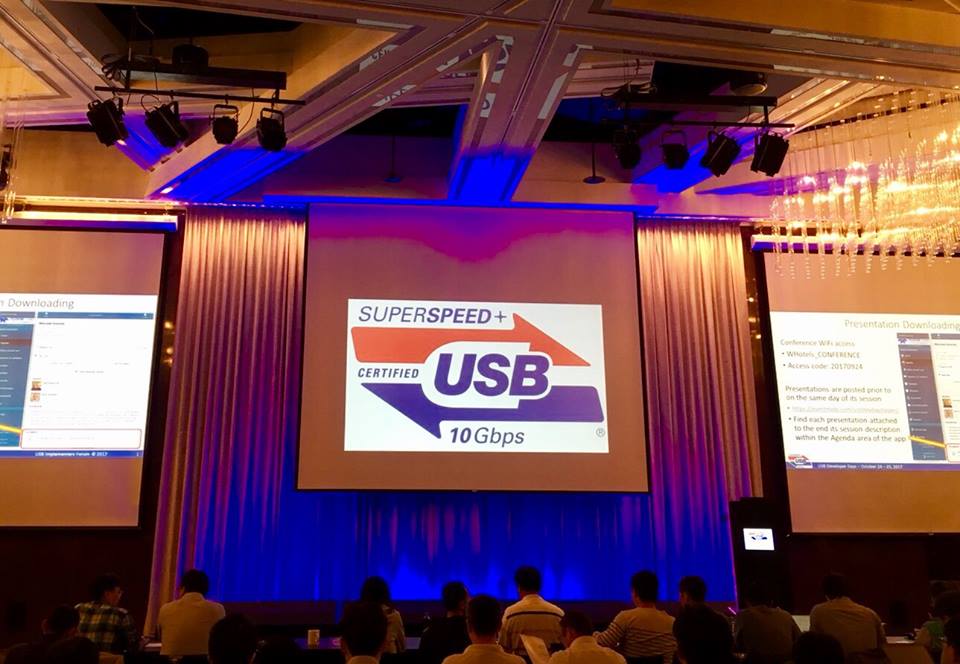 Aiming to popularize the application of USB power supply across diverse devices and reduce the use of power cords, USB-IF has created "USB Power Delivery (i.e. USB PD)" Specification. The power supply standard allows certified products to deliver "bi-directional" 100W power (maximum) along with data over a single USB-C cable, enabling not only simpler product design (i.e. the product does not need a dedicated power cable) but also fast-charge technology.
However, as more and more vendors started to apply fast charging feature to USB products, technical issues (e.g. overheating) were frequently occurred due to the uneven qualities of USB-C cables. Moreover, since USB PD has a more complex power delivery system (i.e. supporting two directions for providing power), manufactures often face challenges while validating their products. For example, our clients usually find difficulties while validating whether the voltage of Power Sink and Power Source can be perfectly matched under different user scenarios.
The new USB PD 3.0 Specification defines a new protective mechanism for both USB-C cables and its fast charging feature. Once connected, the certified cables are able to quickly exchange each other's security certificates and confirm the types (sink/source) and battery capabilities. The "Programmable Power Supply Feature" would allow the devices (i.e. both power sink and power source) to negotiate and enable a more flexible power supply structure (e.g. lower Voltage with higher electric current intensity) to maintain the fast charging capability.
As the long-term partner of USB-IF, Allion provides USB Compliance Test for all product categories. We also offer technical consulting for the Certification Tests of the latest USB 3.2 and USB PD 3.0 Specification.