Allion joined this year's Japan IT Week Autumn with the new Allion AI Solution, an integration of AI Tools which can be utilized for manufacturing, research & development, gaming, and popular applications in the world of IoT.
The core technologies of our AI solutions are a set of AI Tools such as visual and audio recognition, robotic arms, and controlling software, which are integrated to perform human behavior simulations, as well as maintaining a controlled test environment and procedure. This set of AI tools will enable vendors to optimize their production lines and oversee their product qualities according to different purposes.
Test demonstrations were also showcased at the venue. Visitors had the chance to learn how AI solution is utilized to verify some of the most popular IoT applications —IVI, as well as gaming.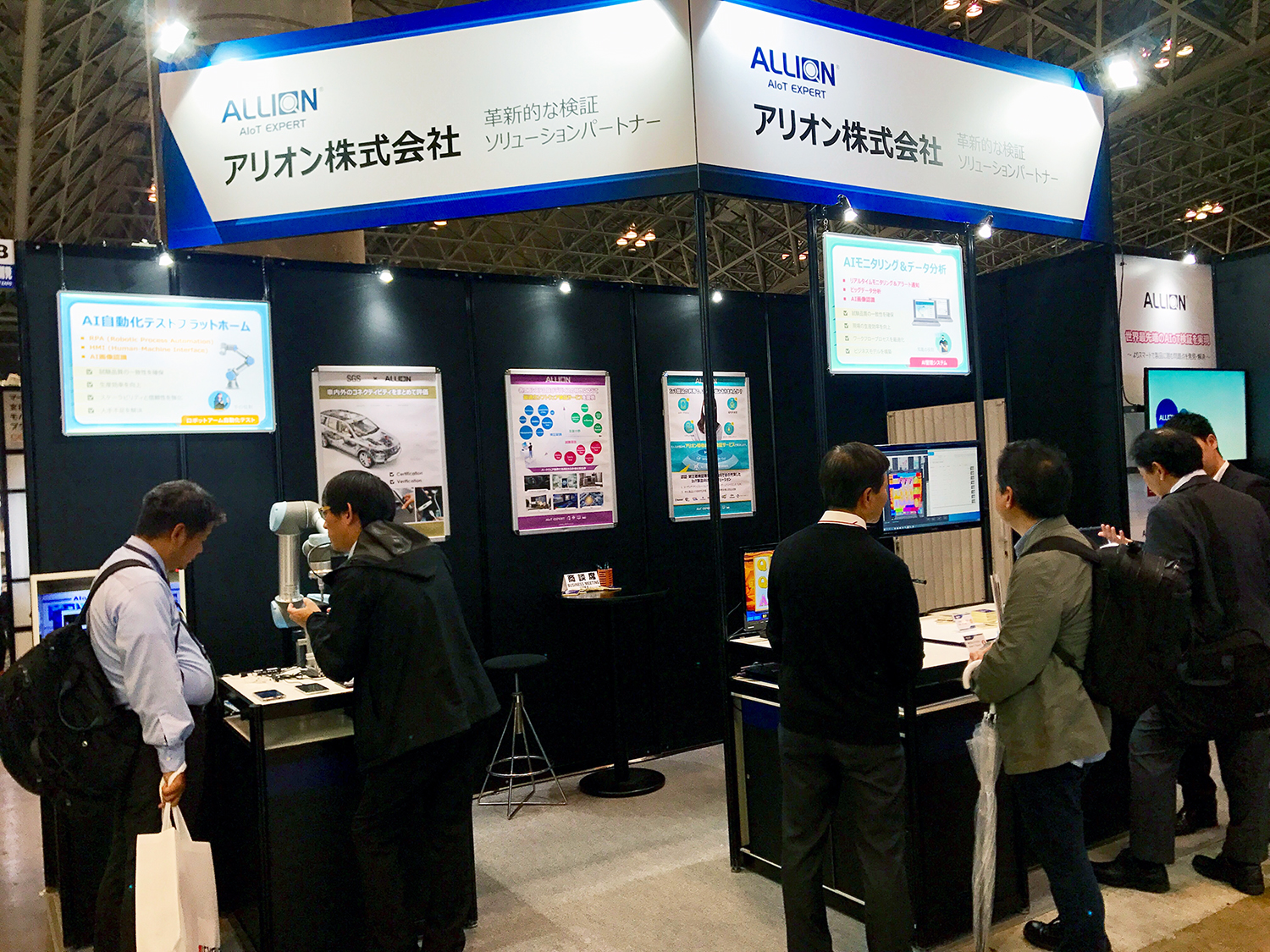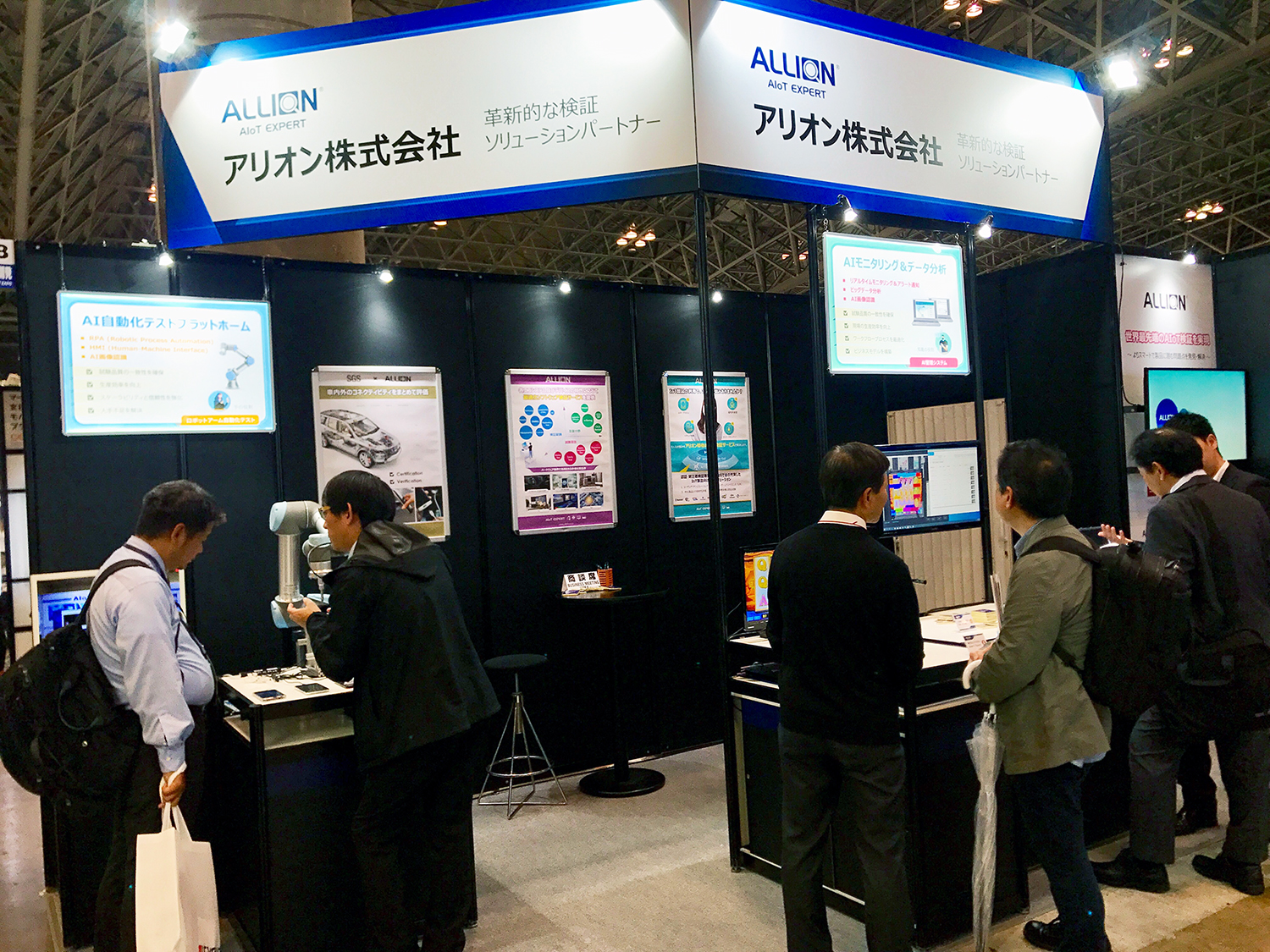 Illustration: Allion AI Solution Demonstrations at the Software & Development Expo at Japan IT Week Autumn
The robotic arm was installed with cameras to perform visual recognition, and with customized software engine, the procedure of testing is automatically processed, which significantly raises the overall efficiency of testing while generating huge dataset that can be further analyzed. The visual recognition along with the real-time monitoring system was also used to verify the icons of the games and ensure the results correspond to the game algorithm.
The world is embracing IoT, but few notices the underlying risks of its diverse applications. As an experienced test lab, Allion offers detailed inspections on every stage of product development, while giving vendors a comprehensive consultancy regarding the validation and verification of their products.
Learn more about Allion AI Solution now: service@allion.com