As the only third-party partner in Intel's Project Athena Open Lab, Allion delivered our strengths in testing and certifying low power display technology (LPDT) and displays at the Intel Client Ecosystem Symposium in Shanghai and Taipei this September.
At the Symposium Intel introduced their Intel® vPro™, gaming platforms, and efforts in boosting user experiences of mainstream markets, along with diverse Project Athena solutions spanning across battery life, AI, performance, form factor, user interactivity, and displays of laptops.
Chris Shieh, Vice President of Strategic Business Unit at Allion, presented Allion's Ecosystem Validation Program for Intel® Platforms, which is a suite of solutions designed to test low power display technology (LDPT) of embedded displays, as well as platform interoperability of external displays.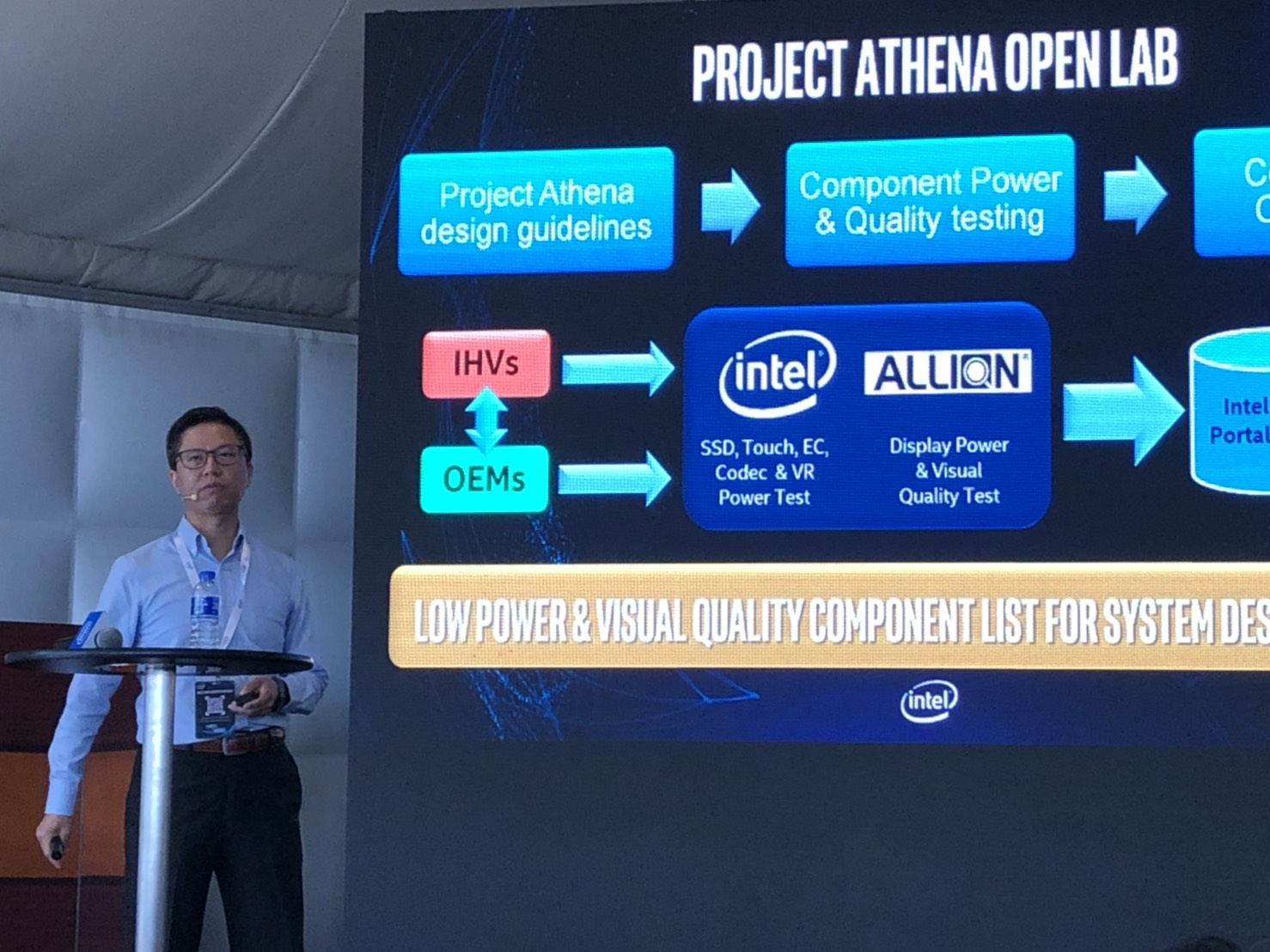 Photo caption: Chris Shieh, Vice President of Strategic Business Unit at Allion, presents at Intel Client Ecosystem Symposium in Taipei and Shanghai
As stated by Chris, our role as an experienced test lab is to assist OEM, ODM, and IHV vendors and ensure their displays are compliant with the specifications of Project Athena. The goal is to assure laptops embedded with these displays are highly power-efficient and have great visual qualities.
Allion offers a series of standardized test to ensure consistency in quality and interoperability across different displays from various vendors. The test is outlined in three major aspects: power consumption test, flicker test, and optics performance test to determine the quality of the displays.
Displays passing the Ecosystem Validation Program will be given a certificate as a proof of high-quality products, and a list of certified displays is posted on Allion official website as a reference for OBM, OEM, and ODM vendors to adopt in their product development.
Intel's Project Athena has ignited a new era of laptops. As a partner in this ecosystem, Allion will continue to provide testing services (see below) for vendors around the global market, and together bringing smarter laptops to the world.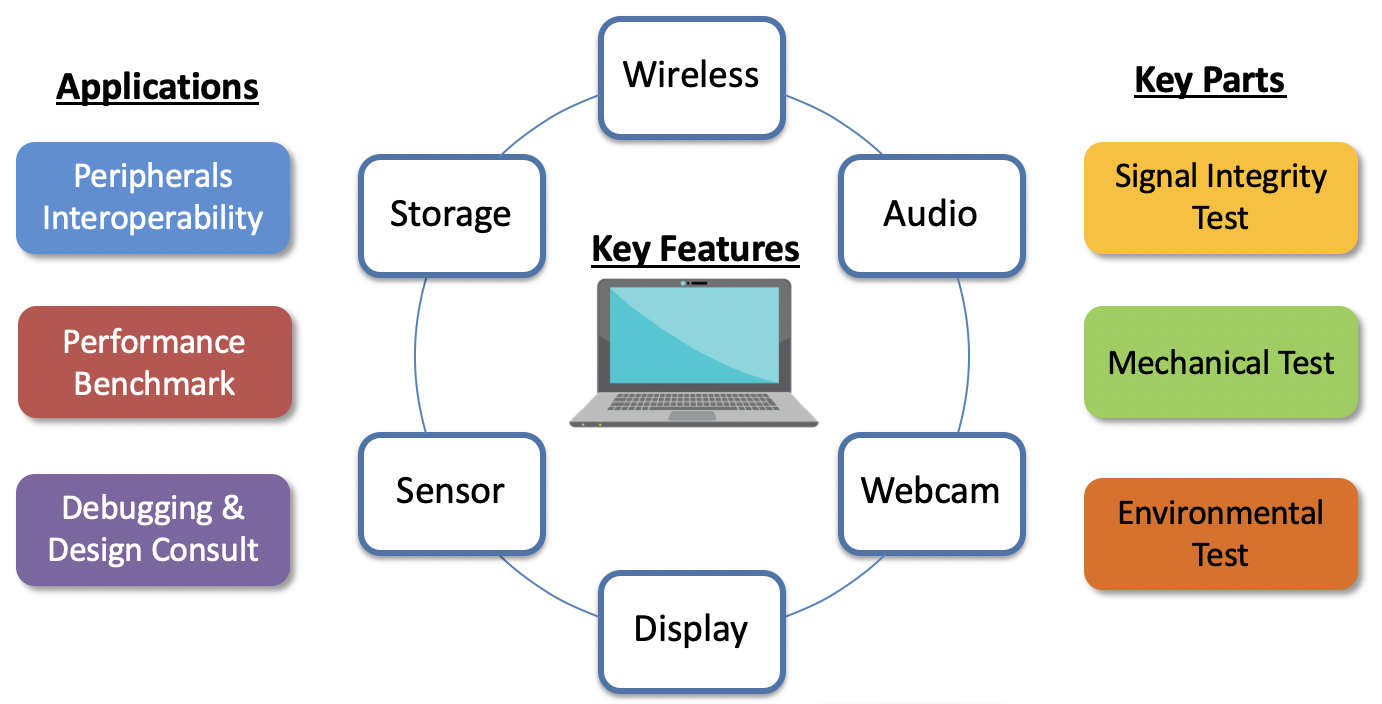 Allion's PC Validation Service Scope
For more details of Allion's services, click
Ecosystem Validation Program for Intel® Platforms, or contact us directly via service@allion.com