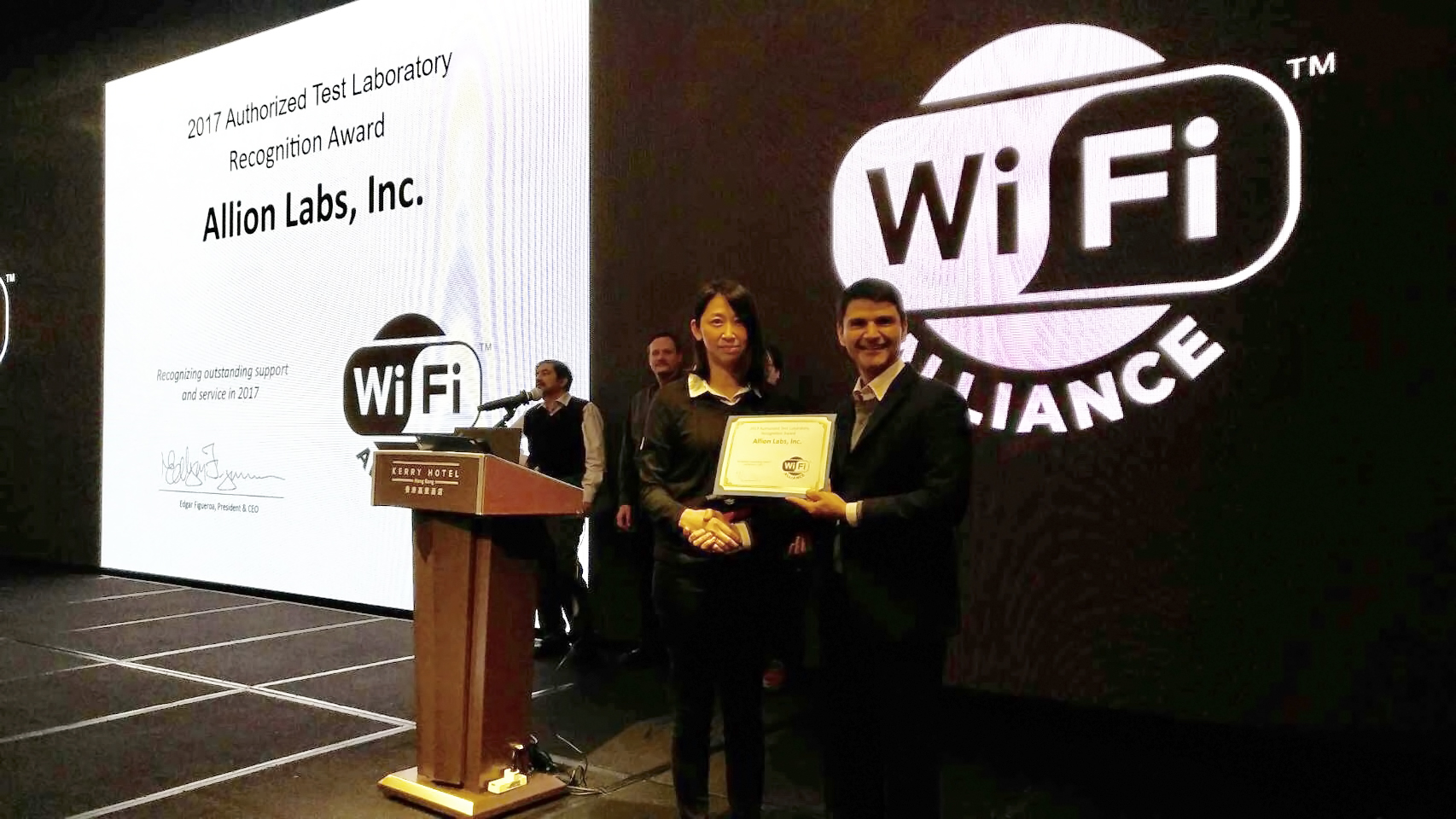 Allion received "Authorized Test Laboratory Recognition Award" from Wi-Fi Alliance (WFA) during its Member Meeting in Hong Kong, on February 6. This award is established to those members that have great contributions to Wi-Fi technology and its certification programs. Director of Software Business Development Team, Gloria Yang, attended the event and accepted the prize for Allion. We are also the only ATL (Authorized Test Lab) that honored this award.
Since 2004, Allion has become the ATL (Authorized Test Lab) of WFA, and we are the only laboratory that capable of testing all Wi-Fi Certification categories in Asia. Not only can we ensure your products in compliance with Wi-Fi standards, but our consulting groups can also assist you discover and debug issues quickly, accelerating your Certification process.
In addition, we hold Wi-Fi Technical Trainings at our world-wide offices, which help our global clients receive the latest Wi-Fi Program updates, as well as explicating common testing issues of popular Certification Programs.
Please contact us if you would like to know more about Wi-Fi: service@allion.com