Allion has assisted Luxshare-ICT to acquire the USB Type-C® Connectors and Cable Assemblies Compliance Document Revision 2.0 Certification. The result and TID 4186 are posted on the Integrators List. Luxshare-ICT cable is now the first Full-Featured Type-C® Cable in the world.
The compliance test is conducted by Allion. With decades of hands-on experience, Allion has become the leading engineering and consulting company in the industry. We provide full support for vendors worldwide at every stage of product development, management, and certification.
Luxshare-ICT is one of the top manufacturers of cables and connectors. Together with Luxshare-ICT, Allion is thrilled to see the certification and validation get successful.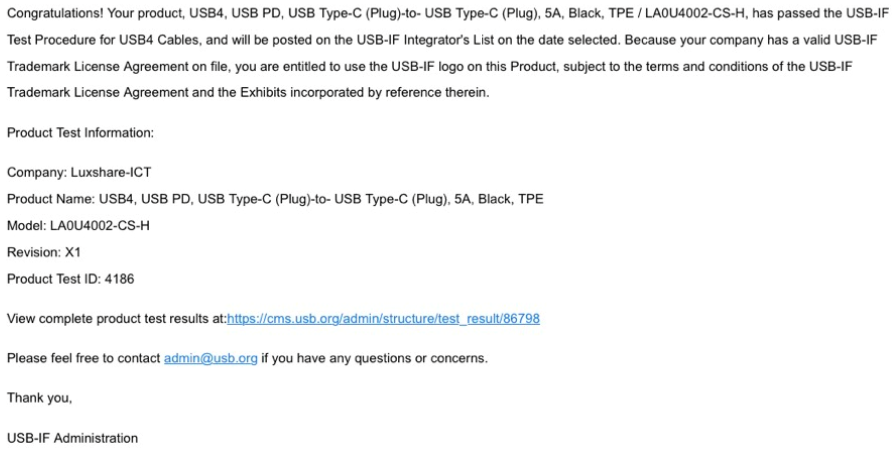 Allion has been working closely with the USB-IF to draft USB4™ specifications, so we are able to provide the latest and the most accurate information on USB certifications. Our engineering teams can help you discover issues and find the right solution within the shortest period of time.
Allion is authorized to test for all USB certification categories, including hosts, devices/peripherals, cable assemblies & connectors, and power delivery. For more USB compliance and certification details, please contact us at service@allion.com