SAN JOSE, January 12, 2023 — Recently authorized by the Connectivity Standards Alliance (CSA) as a Matter Authorized Test Lab (ATL), Allion Labs now offers Matter Certification tests and has already assisted numerous tech products like QuickSet® Cloud by Universal Electronics, Inc. (UEI) in obtaining the certification.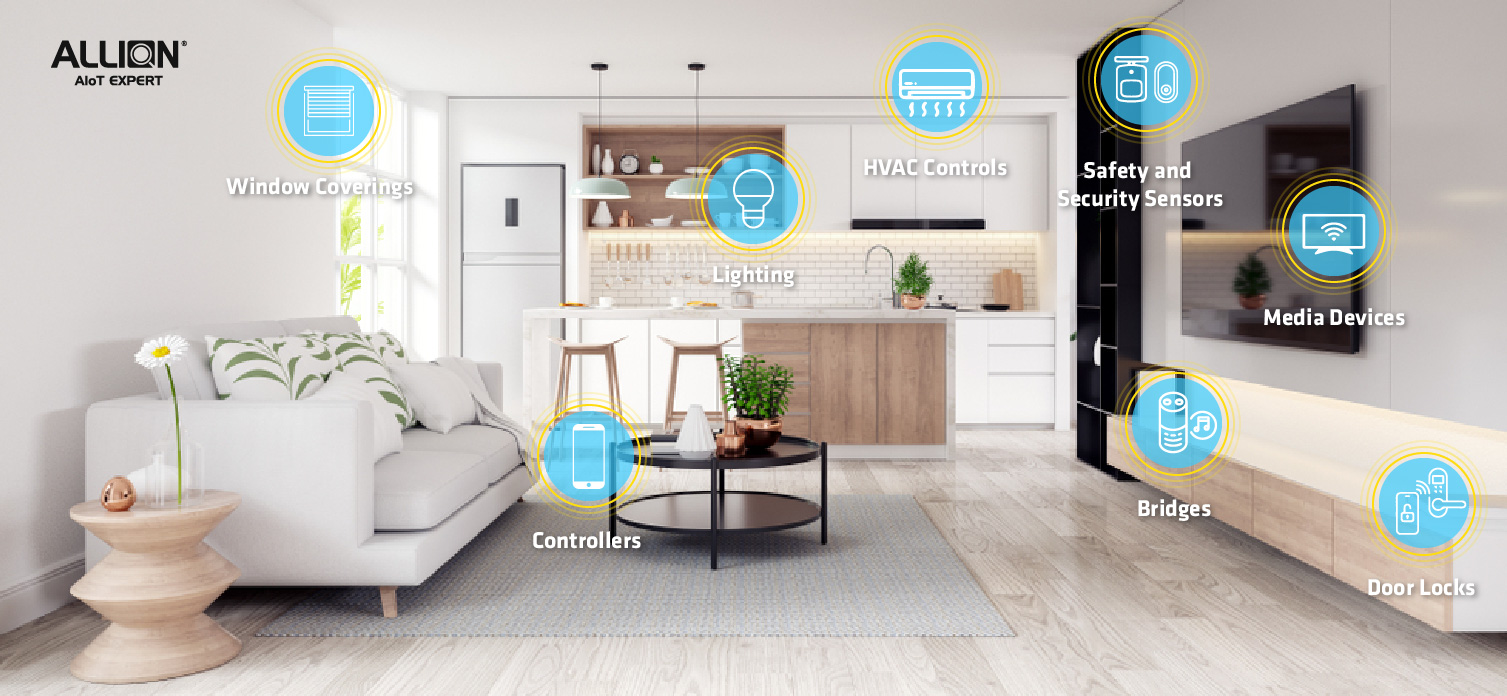 Senior Director of Product at UEI Nikki Ahmadi voices her thoughts, "We are delighted to see ATLs such as Allion Labs committed to supporting the Matter Standard and help more devices become Matter Certified, as we take Matter interoperability across our smart thermostats and connectivity modules and SoCs covering a slew of applications."
Matter establishes a smart home IP-based protocol to allow for device interoperability beyond a single ecosystem. With its network based on Wi-Fi, Bluetooth® Low Energy, and Thread, Matter not only strengthens product privacy and security but also provides a dependable standard for product assessment. If a product obtains the Matter certification, it can be compatible with other Matter-supported devices, enabling the consumer to have an integrated IoT experience across different brands.
As a CSA partner involved in Matter development, Allion Labs provides a multitude of Matter certification and consulting services. For buyers, services include user experience and interoperability validation services, while for device manufacturers, services range from preliminary services such as compliance membership consultations, test environment setup, and basic test formulations to standard services like Matter pre-testing, validation support, and certification tests.
In addition to Matter services, Allion is also a trusted name in the IoT market, providing IoT ecosystem product consulting and validation services to discover and solve product issues. Offered services include consultation and certification services for Wi-Fi, Bluetooth, Alexa, HDMI, DisplayPort, Imax Enhanced, AdaptiveSync, and many more technologies used in the smart home.
For more information on Matter and IoT ecosystem consulting and validation services, please feel free to contact us at: service@allion.com