TAIPEI, May 13, 2022 — Allion Labs, authorized as a Sony HDMI Authorized Test Center, now provides a limited time offer for Premium HDMI Cable Type D-A certification and consulting services. While micro HDMI cables had not fully supported the transmission of 4K UHD, the use of smaller connectors has become increasingly common in DSLR cameras and portable displays in recent years. With the new Premium HDMI Cable Type D specification established, Allion can assist manufacturers to improve audio-video product quality while shortening time to market for manufacturers.
In the past, HDMI Type D-A cables had not yet been established, resulting in inconsistent and incomplete high-quality video signal transmission in micro HDMI cables on the market. The HDMI Forum has noticed this problem and updated the Premium High Speed HDMI Cable specification to include Type-A to Type-D cables to improve the HDMI product ecosystem. Last year, Allion Labs had become one of the first laboratories to become an ATC to provide Premium HDMI Cable Type D-A Test Services.
The Premium HDMI Cable Type D-A Certification Test and Premium HDMI Cable Type A-A Certification Test both include the HDMI 1.4b Specification, but the D-A Certification Test also incorporates the 6G eye diagram analysis and EMI testing.
We share an example of the test as follows:
Cable CISPR32 EMI Fail (CISPR32 4K 24Hz EMI)
CISPR32 Class B Specification Limit Test Result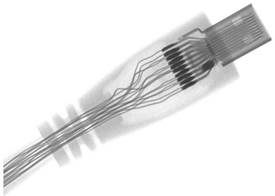 X-ray image of a defective connector; the defect is thought to be caused by a missing connector shield or a thinner cable shield
For Allion clients, we have prepared a limited time offer for Premium HDMI Cable Type D-A certification test services: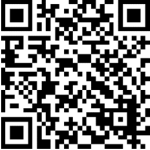 For more information on the Premium HDMI Cable, please visit the HDMI Forum – Premium HDMI Cable Webpage.
For more information on HDMI certification testing, please contact us at:
The organizations, corporations, products, and services mentioned in this article are all trademarked by its respective organizations and corporations.