Allion has become a USB Power Delivery EPR (Extended Power Range) certification testing lab officially authorized by USB-IF. We offer the latest specifications and comprehensive consultation services to customers. Notably, we recently assisted the Lenovo Legion Y34wz-30 in becoming the world's first monitor product to successfully obtain USB PD EPR certification (TID: 10012).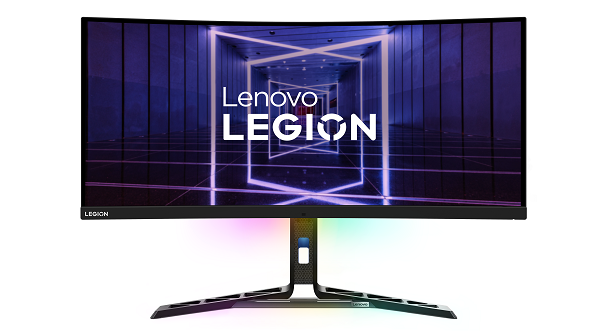 Lenovo Legion Y34wz-30 (Source: Lenovo)

Lenovo Legion Y34wz-30 Certificated of USB-IF Power Delivery EPR (Source: USB-IF)
USB-IF has introduced the USB Power Delivery EPR certification program, which defines a transfer mode using voltages higher than 20 volts (28V, 36V, and 48V). This certification mandates that products operating in EPR mode must maintain constant monitoring of their EPR partners. Additionally, to prevent electric arc-related damage to USB-C connectors, the EPR program incorporates three types of Adjustable Voltage Supply (AVS) for battery-operated devices. In Standard Power Range mode, while Programmable Power Supply (PPS) is optional, the requirement is for AVS. This setup enhances the efficiency of charging for battery-operated devices.

USB Power Delivery Certification Logo (Sourse: USB-IF)
Allion is committed to providing faster, easier, and better services to our customers. As a trusted partner of USB-IF, Allion is authorized to provide testing and certification services for Full-Featured USB4®, USB3.2, USB2.0, USB Type-C®, and USB standard devices. We have established a comprehensive testing environment through a significant resource investment, supported by our extensive database. This ensures seamless product integration and full compliance. For more information, please contact us at service@allion.com
About LENOVO
Lenovo (HKSE: 992) (ADR: LNVGY) is a US$62 billion revenue global technology powerhouse, ranked #217 in the Fortune Global 500, employing 77,000 people around the world, and serving millions of customers every day in 180 markets. Focused on a bold vision to deliver smarter technology for all, Lenovo has built on its success as the world's largest PC company by further expanding into growth areas that fuel the advancement of 'New IT' technologies (client, edge, cloud, network, and intelligence) including server, storage, mobile, software, solutions, and services. This transformation together with Lenovo's world-changing innovation is building a more inclusive, trustworthy, and smarter future for everyone, everywhere. To find out more visit https://www.lenovo.com, and read about the latest news via our StoryHub.
About Allion Labs
We are Allion Labs. The global leader in engineering consultancy. We were founded in Taiwan in 1991, and we have accumulated over 30 years of testing experience.
With the evolution of the times, Allion continues to make breakthroughs in testing and inspection, and maintain the highest efficiency with greatest quality. Through our team of engineering experts, we provide consulting services and high-quality solutions throughout different product stages, including Design Consulting, AI/Automation Solutions, User Scenario Validation, Logo Certification and Product Quality Testing.
Our goal is to assist clients in enhancing their product quality and production efficiency. Learn more: https://www.allion.com/