TAIPEI, December 22, 2022 — For the first time in four years, the VESA PlugTest 2022 took place in Taipei from December 5-9, 2022. Hosted by the Video Electronics Standards Association (VESA), the number of registrants had doubled since the last event.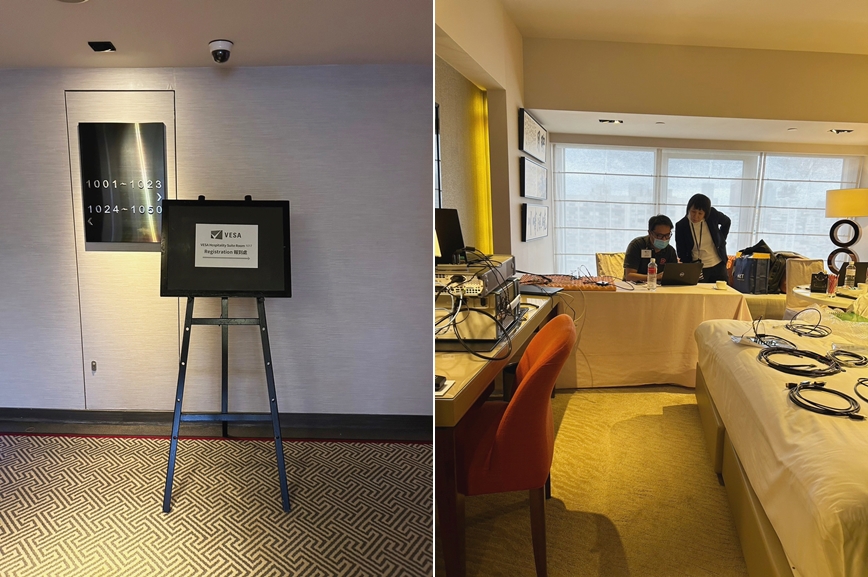 VESA PlugTest 2022 Taiwan
As a leading IT test lab, Allion co-organized the event with VESA by assisting manufacturers in testing and presenting the latest DisplayPort 2.1 specification. VESA Compliance Program Manager Jim Choate thanked test equipment makers, who made possible the quick establishment of DisplayPort 2.1 test procedures contributing to the high quality and stability of DisplayPort and other VESA products on the market.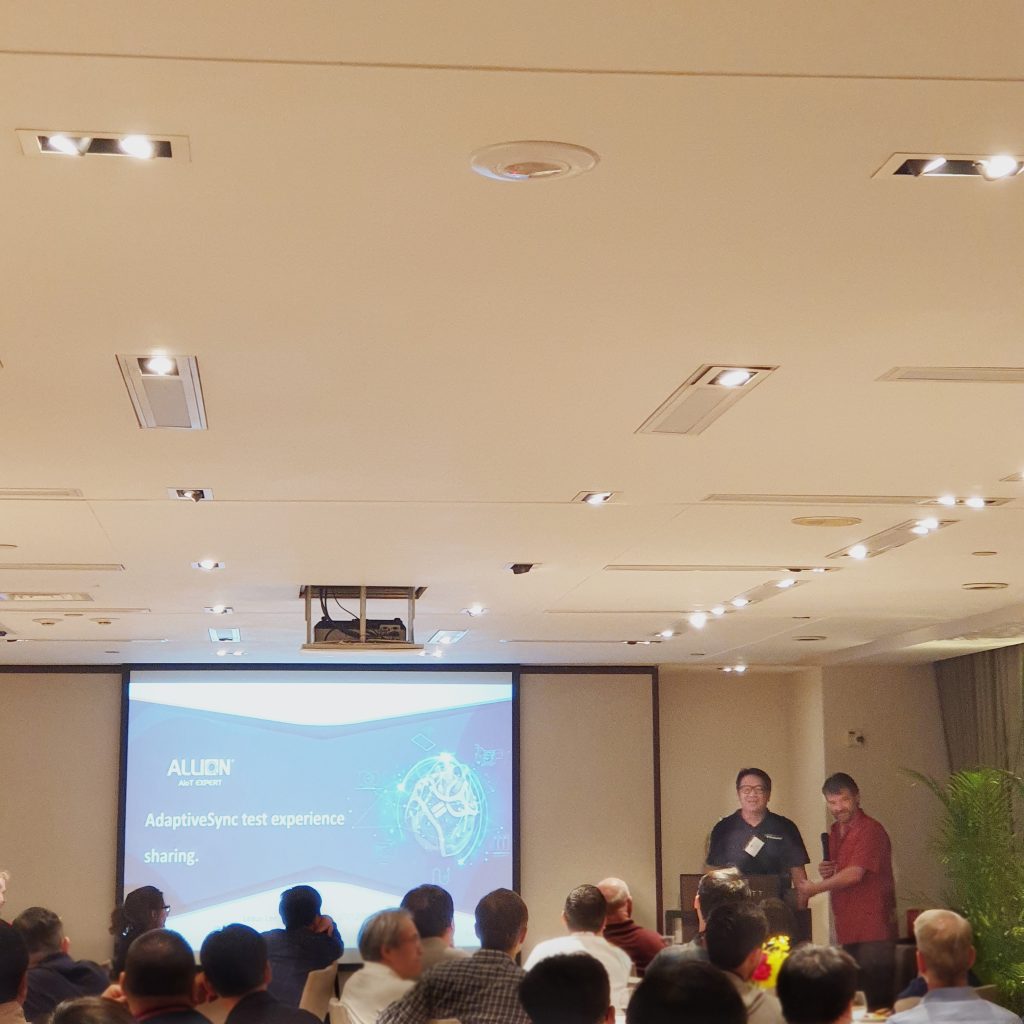 Allion Technical Manager Lexus Lee (left) and VESA Compliance Program Manager Jim Choate
Lexus Lee, Allion Technical Manager of Product and Hardware Certification, shared his experience in VESA AdaptiveSync testing. Released earlier this year, AdaptiveSync became the first certification for variable refresh rate in displays, and currently, only 50% of products pass the certification test, with most displays failing the Flicker Test.
If you are interested in the AdaptiveSync certification, please see this introductory article on AdaptiveSync technology.
Allion is the only test lab qualified to grant all VESA certifications, including DisplayPort, ClearMR, DisplayHDR, and many more. If you have any product quality needs, please contact us through our inquiry form.