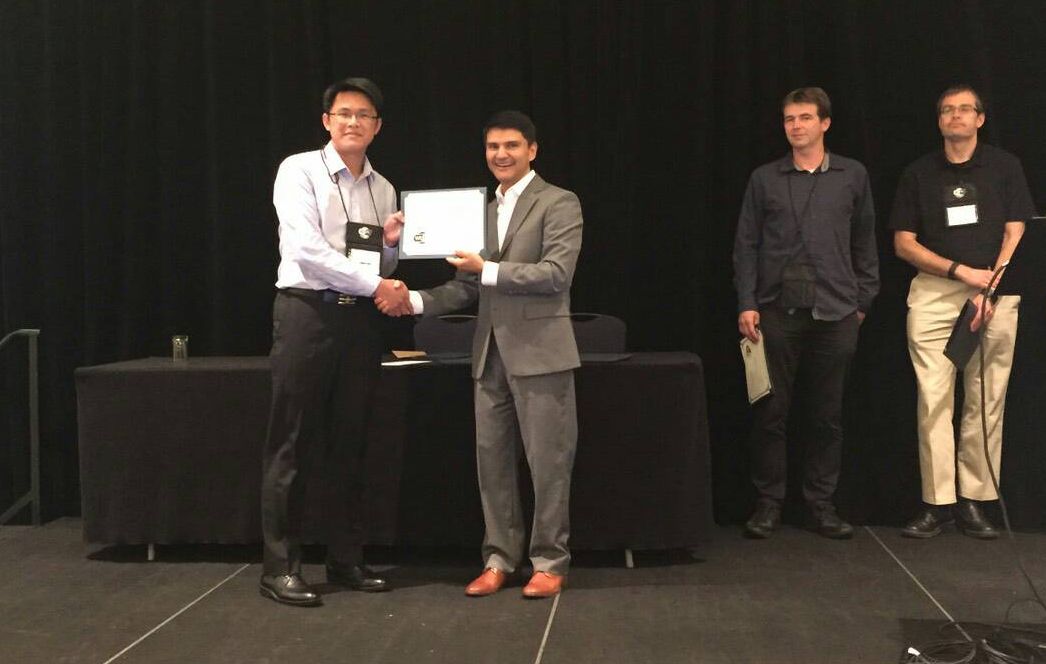 Mr. Wenji Lee, our technical assistant manager, were awarded for himselfe and as the representative for Allion.
Wi-Fi Alliance in June 2017 held its general member meeting in Vancouver, Canada and announced its technical update schedule of the coming year. In this event, WFA also announced the winners of Wi-Fi Member Recognition Award, given to the members greatly contributing to the Wi-Fi technology or to cooperating closely with WFA in developing and promoting Wi-Fi programs. Allion is very proud to announce that Allion and Mr. Wenji Lee, our technical assistant manager, were both awarded this year.
New Wi-Fi standards are scheduled to be announced by the alliance in this summer: Wi-Fi CERTIFIED Miracast™ Release 2 and Power Saving Features, expected respectively in July and August. As to 2018, in addition to Wi-Fi CERTIFIED WiGig™ Release 2, Device Provisioning Protocol (DPP) and Security Updates will also be updated.
Allion is the only Wi-Fi Alliance-authorized lab to be awarded. Allion Labs provides services for all Wi-Fi Alliance certification categories, including the latest of Wi-Fi Location™, Wi-Fi TimeSync™ and Miracast® R2, together with Wi-Fi CERTIFIED™ ac, Wi-Fi CERTIFIED™ Passpoint, Wi-Fi Direct® and all others.