An automobile due to their various functions, improved convenience, and applicability. With constant advertising and promotion, consumers' expectations for smart cockpit are gradually increasing, as it has also become a key function that consumers look for in a next-gen car.

To create an improved driving experience for consumers and simultaneously meet their high expectations, mainstream automakers and tier 1 suppliers have begun to come to Allion for assistance. We assist them with tasks such as formulating product specifications, quality verification, user scenario simulations, and more. Allion can even help clients with their production lines by introducing AI automation to increase consumer trust in their brands.
During the 2018 WWDC Conference, Apple released iOS 12 and started supporting third-party navigation systems on CarPlay. Before this update, CarPlay could only support Apple Maps, the built-in Apple navigation system. In 2019, the iOS 13 update added a dashboard to CarPlay, but Apple Map was still the only navigation system available for use. It wasn't until the iOS 13.4 update in March 2020 allowed for third-party apps to use the dashboard.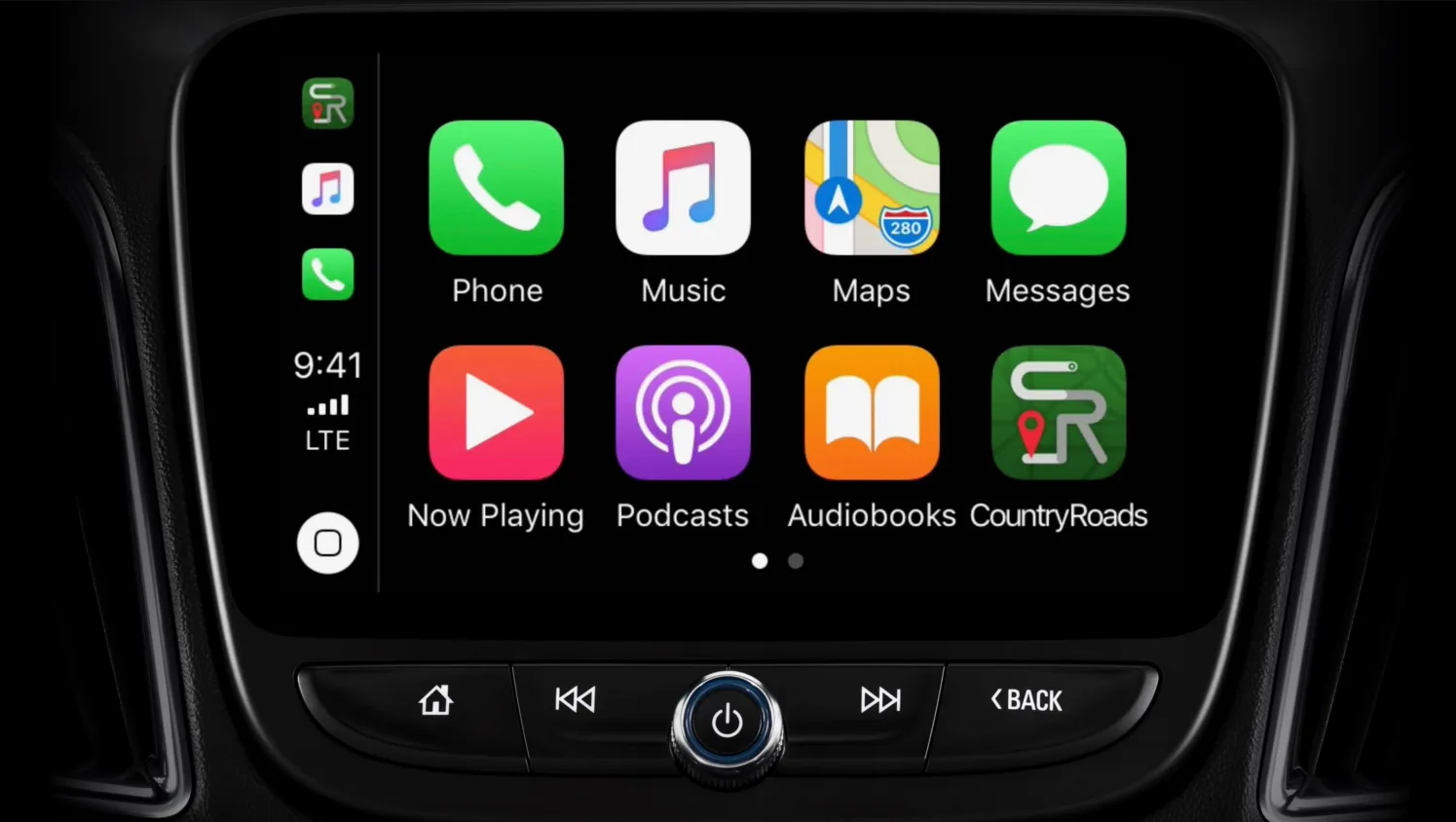 Google Maps or Apple Maps?

The wireless connection between smartphones and vehicle systems greatly improves convenience for drivers and passengers, however, it also leads to plenty of issues during usage. Even though new cars on the market today have obtained CarPlay or Android Auto certification, there are still lots of functionality and compatibility issues that need to be dealt with. In this series of articles, Allion will show you the actual user scenarios of the Mercedes-Benz GLE 53 AMG. Explore the functionality and ease of operation of CarPlay, Android Auto, and Bluetooth across various connectivity scenarios.
Mercedes-AMG GLE Coupe 53 Usage Scenario – Part 1: Navigation
Case
Scenario: Google Maps is used as a navigation system when an iPhone is connected to the car.
Issue: In CarPlay mode (USB cable connection), the complete map cannot be displayed normally when Google Maps is activated. The background color of the entire map is black, but the icon of the detected location is still displayed. If you switch to Apple Maps, the map is displayed normally.
Function: When using CarPlay by connecting the iPhone via USB, both Google Maps and Apple Maps should display the entire map normally.
Potential Reasons: When the system receives signals such as GPGGA, GPRMC, or PASCD and projects them onto the display, there could be a delay regarding signal processing or something causing incomplete signals. This results in abnormalities when displaying the map
User Impact: Google Maps is often the preferred choice for the vast majority of users regarding mamp navigation apps. The black background issue mentioned above prevents users from using the navigation function normally. This greatly reduces the quality of the Mercedes-Benz CarPlay user experience.
Here is today's navigation feature evaluation sharing. We will continue to provide more professional testing content in the future. Don't miss these articles if you're interested! If you have any further needs for testing, verification, or consulting services related to the automotive ecosystem, please feel free to explore the following services online or contact us through the online form.
Automotive Consulting Service
Faster, Easier, Better! Your Automotive Validation Consultant
Allion is deeply rooted in the IT industry and we have accumulated over 30 years of testing and certification experience. We've established a large database of millions of verification data. Through comprehensive intelligent testing suggestions and analysis, Allion can bring vehicle-related clients with a full range of automobile testing solutions, assisting them to achieve strict product quality control, and provide a faster, easier and better integrated consulting services and solutions.
Faster: With industry-leading high-frequency and high-speed measuring capabilities, no matter what the product stage is, Allion is able to help our clients to further accelerate the product testing cycle for various standard or special specifications.
Easier: By implementing AI and automation solutions, Allion ensures that every test is "qualitative, quantitative, and reproducible", helping our clients to improve product performance in a more efficient manner.
Better: With more than 30 years of expertise, specialized technical team, and comprehensive testing environments and equipment, Allion is committed to providing clients with more improved quality of service based on extensive experience of User Scenario Testing.