Quality Management Standard for Head Units
Automakers often turn to various suppliers to build automotive electronic systems. However, the multiple-supplier strategy makes it difficult to maintain consistent quality. Allion now delivers Quality Management Standard for Head Units to help automakers manage supplier quality more effectively.
Inquiry
Risks of the one-to-one relationship between Brand and ODM
Workforce planning and time management may not be efficient enough
Issues and risks may not be handled fast enough
Information may not be transparent enough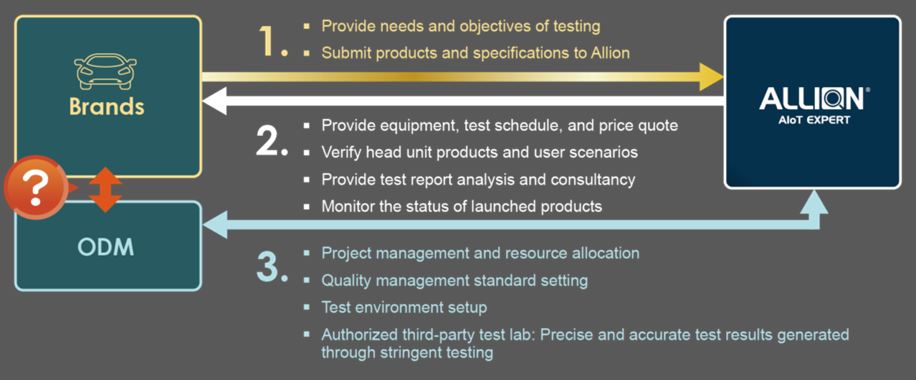 In our Quality Management Standard for Head Units, we develop specifications and test standards to strengthen in-car connectivity experience, voice-activated human-vehicle interaction, and cross-platform interoperability. With our 30 years of testing experience and professional engineering teams, we can help you take driving safety and in-car entertainment to the next level.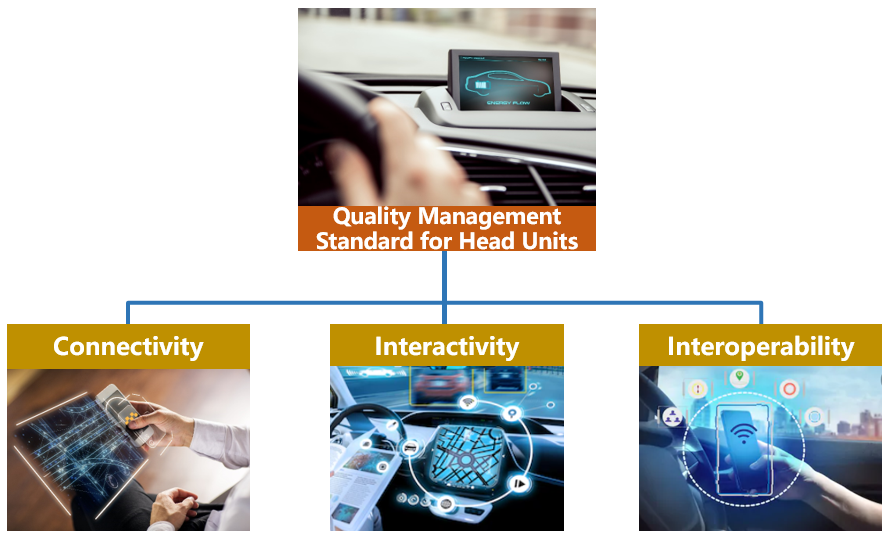 Connectivity Testing is the Cornerstone of In-Vehicle Infotainment Quality
In-vehicle infotainment (IVI) systems incorporated on head units allow drivers and passengers to enjoy advanced audio and video features, such as multimedia streaming and screen mirroring. Various types of interfaces and over-the-air (OTA) technology used in vehicles must be perfectly integrated to provide the best in-car experience.
Allion has been assisting many international associations to perform certifications and develop test standards. We provide USB-C, HDMI, Bluetooth, Car Ethernet testing and consulting services for automakers to establish specifications that best fit their requirements. With Allion, you can make sure that the in-vehicle wired and wireless connectivity is reliable enough to support high-bandwidth applications.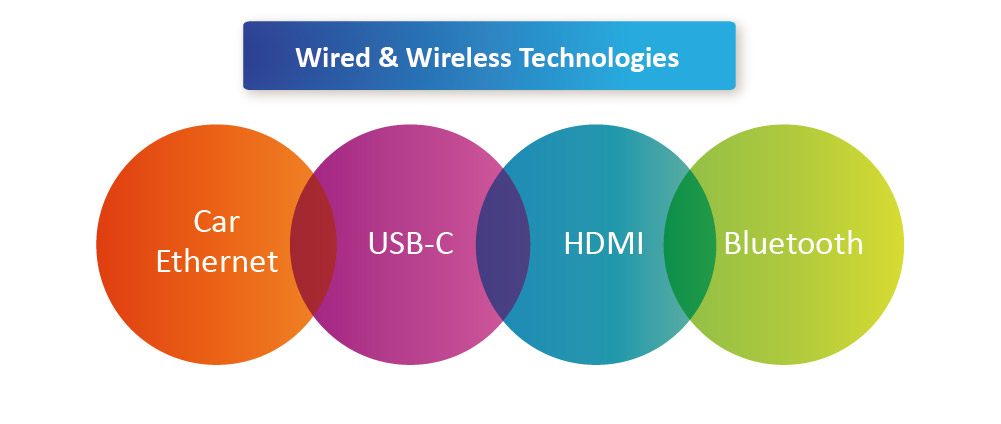 Scenario Simulation Unveils the Potential Risks of In-Car Voice Assistant
In-car voice assistants are entrusted with the tasks of making phone calls, sending messages, playing music, turning on the radio, and using navigation. However, in-car voice assistants might lead to serious consequences and fail to deliver the optimal experience because of the following potential risks:

Allion has been working with world-famous brands to develop voice recognition test standards. For example, we can provide Amazon Self-Test, Cortana Self-Test, and speech recognition tests related to Intel Platforms. With scenario simulation and voice database, we can fully inspect the performance of voice-enabled head units under customized user scenarios. We help automakers ensure that rich and detailed acoustic experiences are delivered to users as expected.
Improve User Experience with Cross-Platform Interoperability and Complete Ecosystem Testing
Smartphones and head units should complement each other. It is crucial to verify interoperability and connectivity between smartphones and in-car sensors. Since the automotive ecosystem is extensive and diverse, basic functionality testing for head units may not be sufficient to combat the following problems:

Vehicles are exported to different countries, where mobile devices and technologies used are different. Allion has 20,000+ mobile devices and full-range databases that collect test information across five continents. We provide the most comprehensive testing environments to make sure that head units can work well with software and hardware of various brands.
Build the Perfect Head Unit with Allion's Quality Management Standard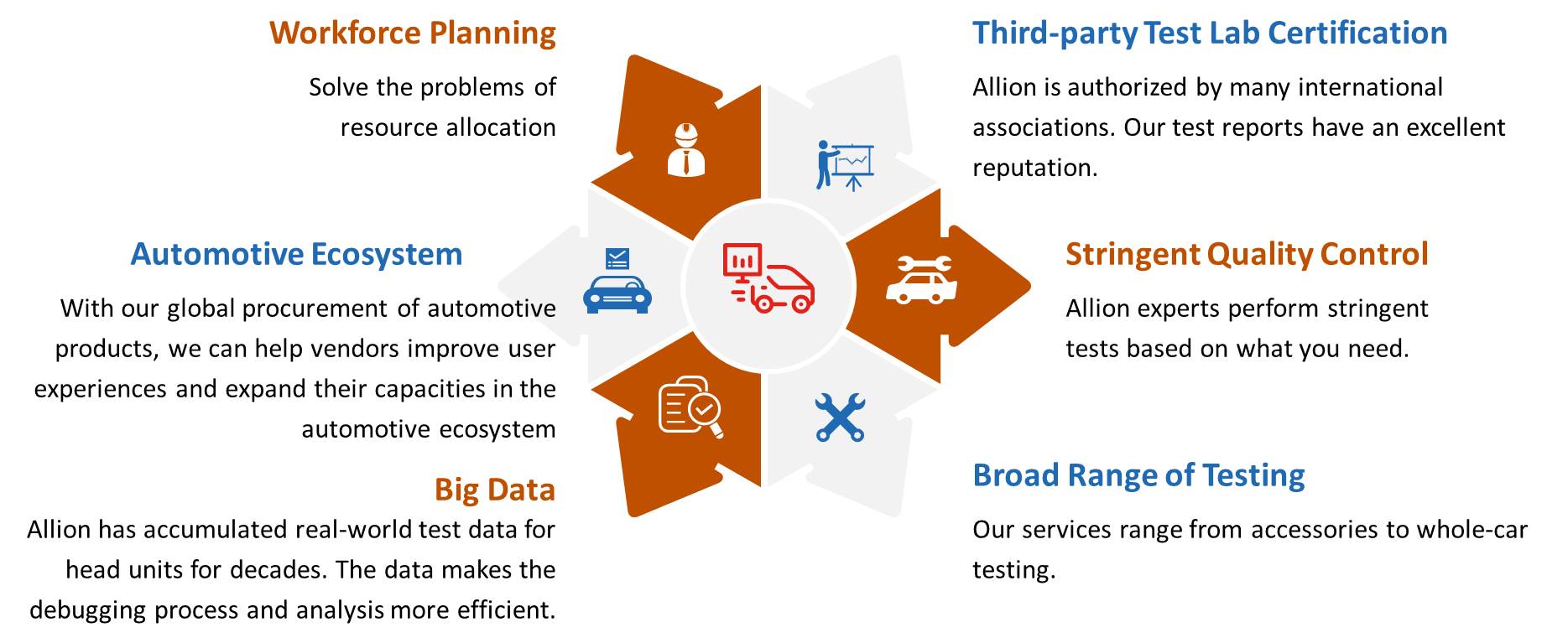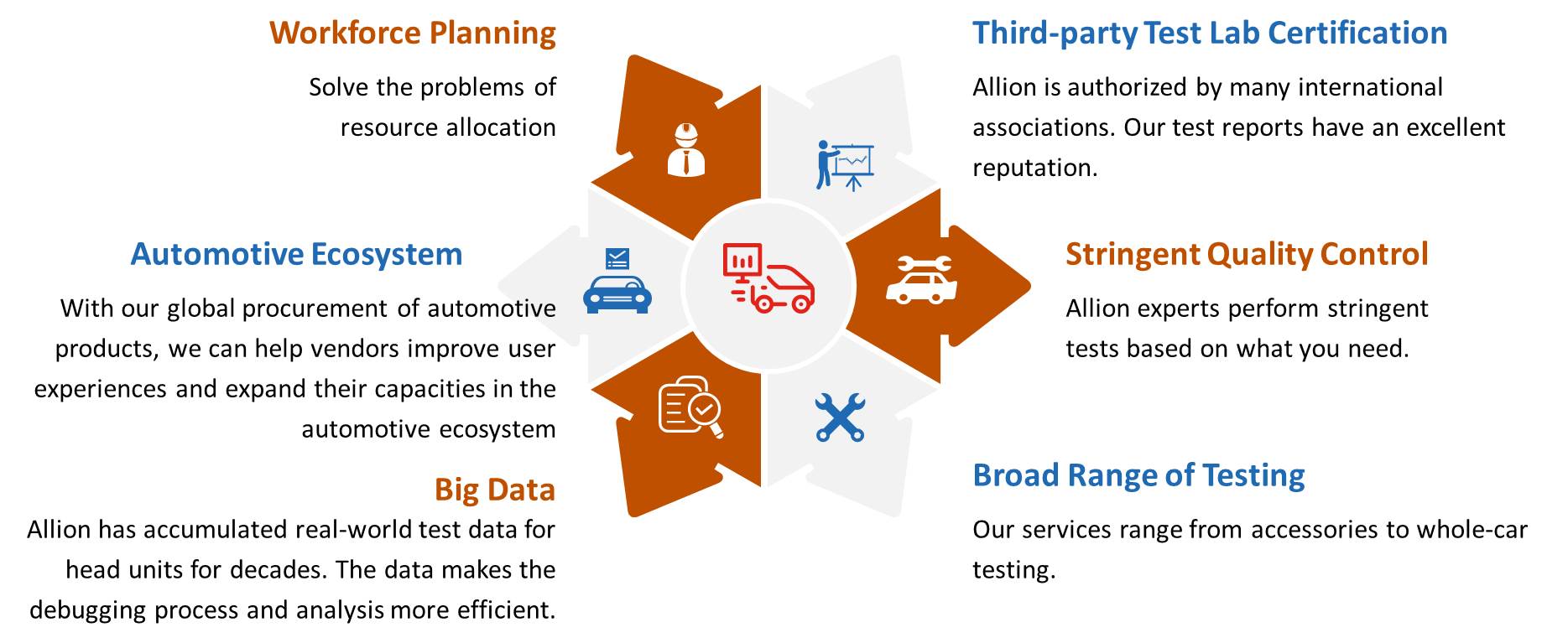 As industries and ecosystems are getting complicated, validations that center on product functionality is no longer enough. Based on market trends, industry characteristics, and customer needs, Allion offers Quality Management Standard for Head Units to help automakers ensure the stability, functionality, and interoperability of products.
To learn more about our Quality Management Standard for Head Units, please contact our consulting team or email us at service@allion.com