TWS True Wireless Stereo Validation
When using TWS earbuds, issues such as unstable Bluetooth® connection, noises, and environmental interference can lead to poor user experiences. Reinforcing sound and signal quality is essential to deliver optimal audio experiences for users, and Allion Engineering Team will offer you the most comprehensive solutions to tackle the issues and enhance your products.
Building a seamless audio ecosystem with stable connection, high-quality audio, no latency, and resistant to interference
True Wireless Stereo are gaining huge popularity recently, as these earbuds free users from the tangling cords and enhance the audio experiences in all kinds of daily life-scenarios, commuting, hitting the gym, and working, TWS devices are becoming an indispensable part of many peoples' lives. The demand for high-quality TWS earbuds are also getting strong, and with such a competitive market, vendors need to be more careful when tackling the common issues of TWS products
 TWS reviews in different user-scenarios
Failed pairing between TWS and smartphone
Fail to pick up phone calls
External interferences cause audio dropouts
Latencies
Short battery life
Allion Engineering Solutions to Enhance Audio Experiences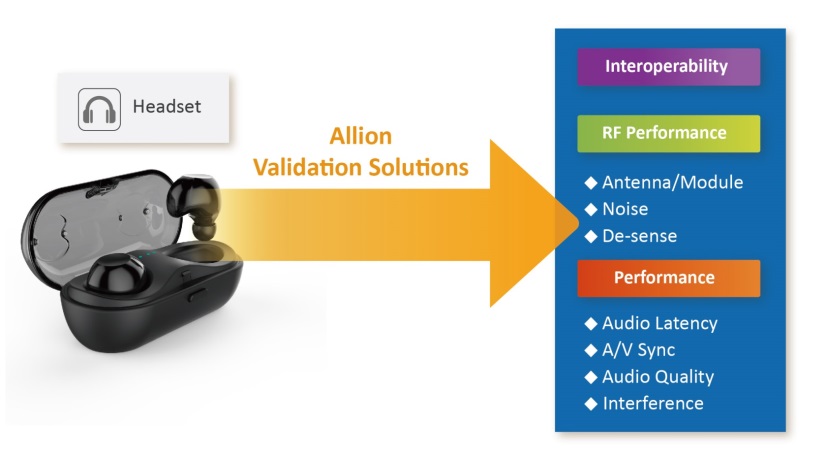 Interoperability: Connectivity between devices, software systems, and mobile devices
TWS devices are embedded with different Bluetooth® chipsets, which are driven by different software; some even have their own mobile phone app support. Allion provides interoperability tests to ensure the connection quality between your software and hardware products.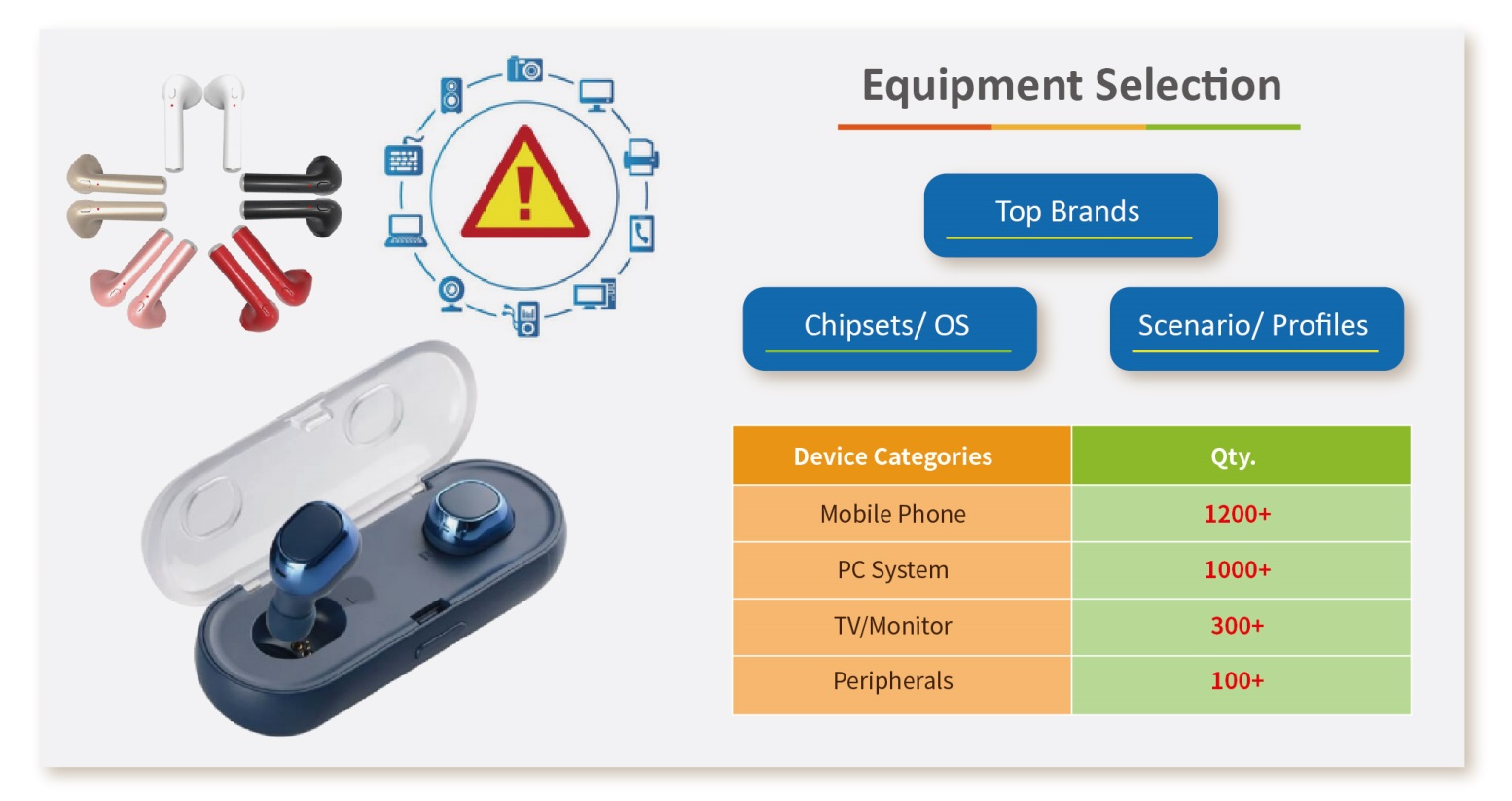 Allion Interoperability Center provides the following devices to engage in compatibility tests:
Allion Mac Test Lab also provides mobile devices from Apple, offering vendors a great variety of products to engage in interoperability tests.
RF Performance: Antennae, TIS/TRP, Noise & De-sense Test
Allion Team works with you through the developmental stage of your products, providing consulting regarding the mechanical designs of your antennae to prevent poor RF performances. At Allion, we have the state-of-art testing equipment to determine signal latencies.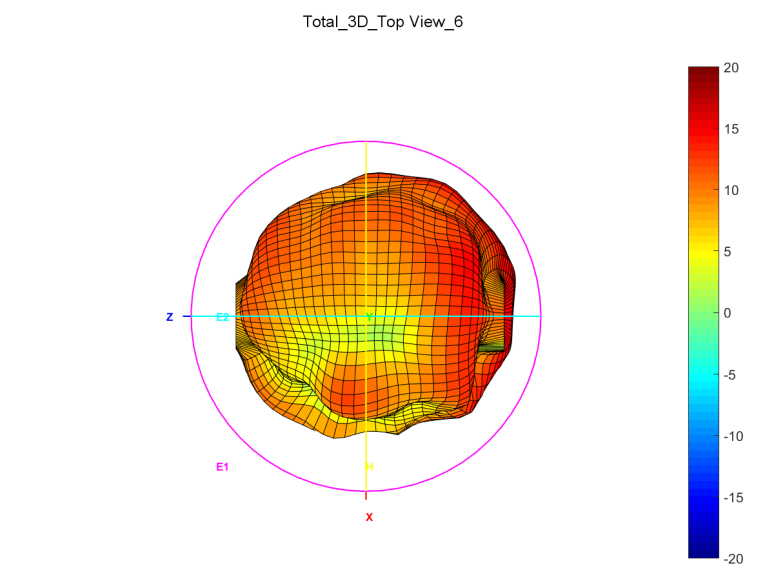 Performance: Audio Latency, Audio with Video Lip-sync, 2.4G Interferences 
The latencies of audio and video are the two most annoying issues for consumers. To overcome the latency gap, Allion Team utilizes professional equipment to measure the performance of TWS products. Interferences are also a major concern for TWS products. There are many factors that could lead to poor user experiences, such as mechanical designs, background noises, and coexistence interferences on the 2.4G band.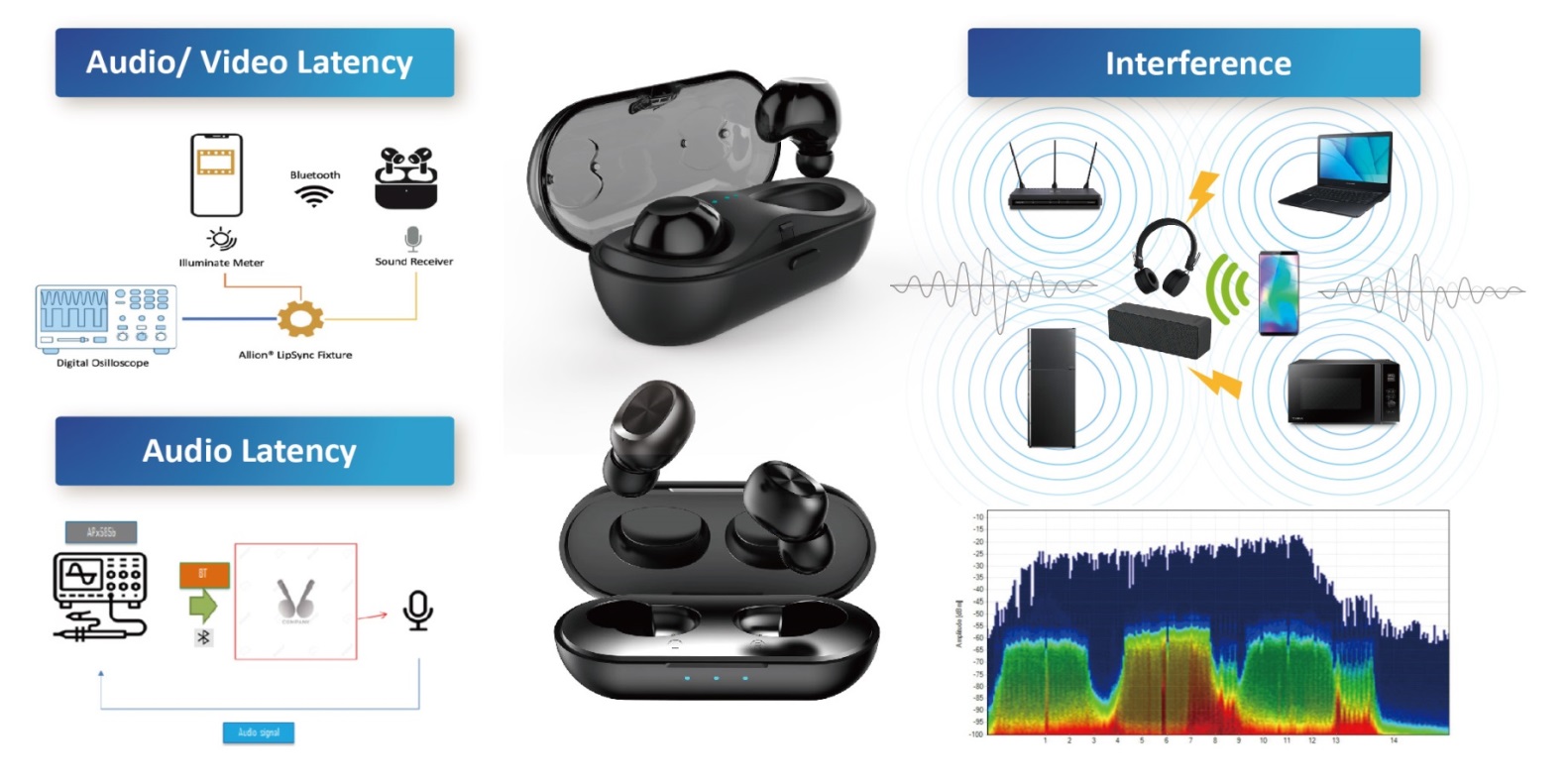 Electroacoustic Testing of TWS
The core functions and technologies of TWS earbuds are the loudspeakers and microphones. Allion provides the following testing services to ensure the electroacoustic designs of your products. If not properly validated, the following issues might lead to poor user experience:
Electroacoustic Issues:
Microphone Directivity:
Frequency Response
THD
At Allion, our engineering teams and professional Acoustic Test Labs & Equipment will help you conduct the following tests:
Loudspeaker
We follow the IEC 60268-5 Standard for loudspeakers and the test program includes the following items:
Frequency Response
Sensitivity
Impedance
Directivity
Distortion
Linearity
Thiele /Small Parameter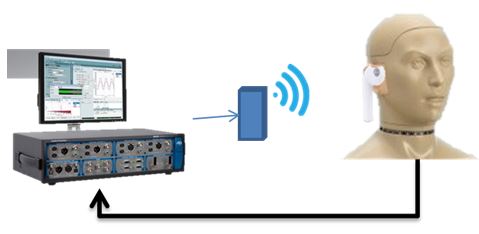 Microphone
We follow the IEC 60268-4 Standard for loudspeakers and the test program includes the following items:
Frequency Response
Sensitivity
Noise Level
Dynamic Range
Distortion
Linearity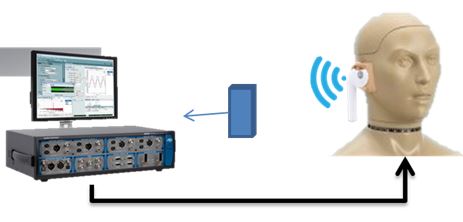 Debugging Analysis & Consulting
Unveil flaws of mechanical designs and address low-frequency noise issues
Comparison analysis of frequencies to locate distortions
Bluetooth® Qualification Process
All vendors who intend to incorporate Bluetooth® technologies onto their products should be aware that the products are required to pass the qualifications and obtain QDID and DID.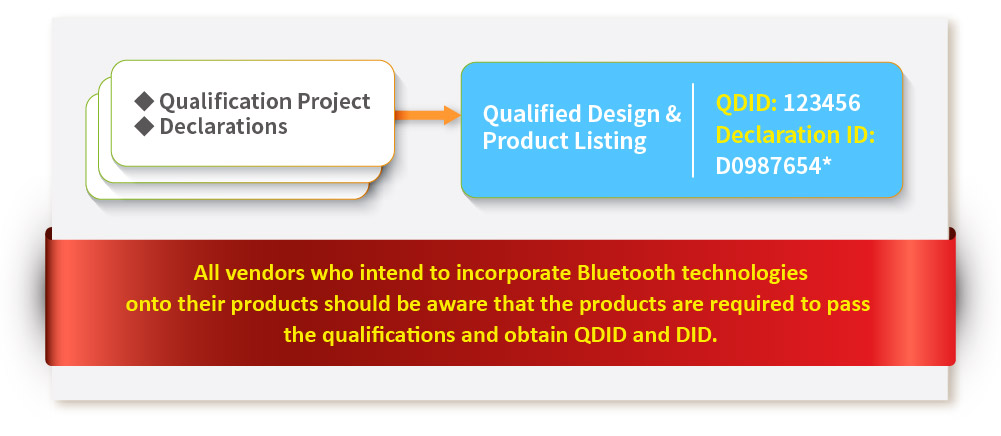 Bluetooth SIG offers two different qualification types for different scenarios, which typically involves:
New products
Updates from certified products
Using previously qualified designs to create new products
Using another member's previously qualified Bluetooth® End Products or Subsystems and you make no design changes
Members can determine whether their products belong to the "Qualification Process with No Required Testing", or "Qualification Process with Required Testing". The two qualification processes of Bluetooth® products are depicted as follows.
For members creating a brand new Bluetooth® End Product, follow Path A.
For members using previously qualified Bluetooth® End products, follow Path B.
For more information on Bluetooth® qualification, please click here or contact us at service@allion.com