Spec Timeline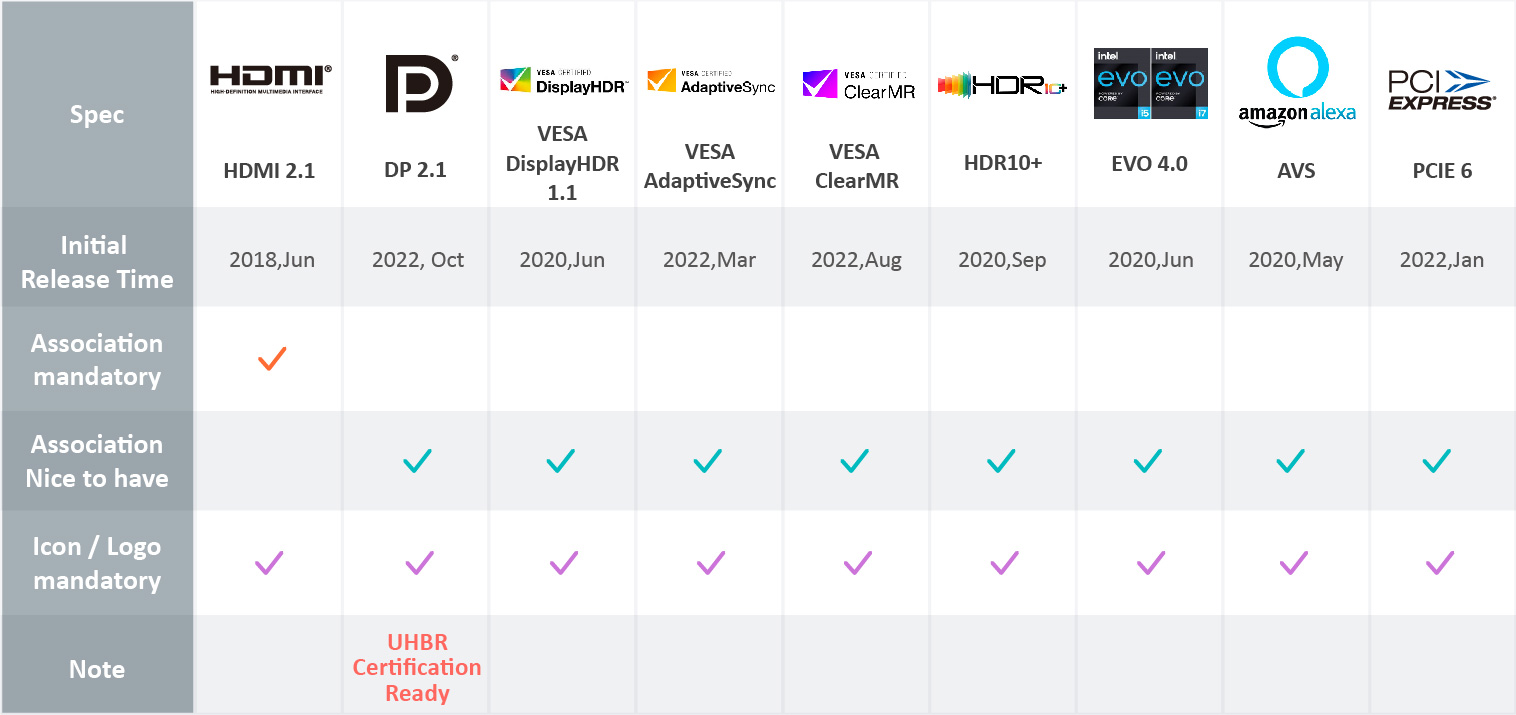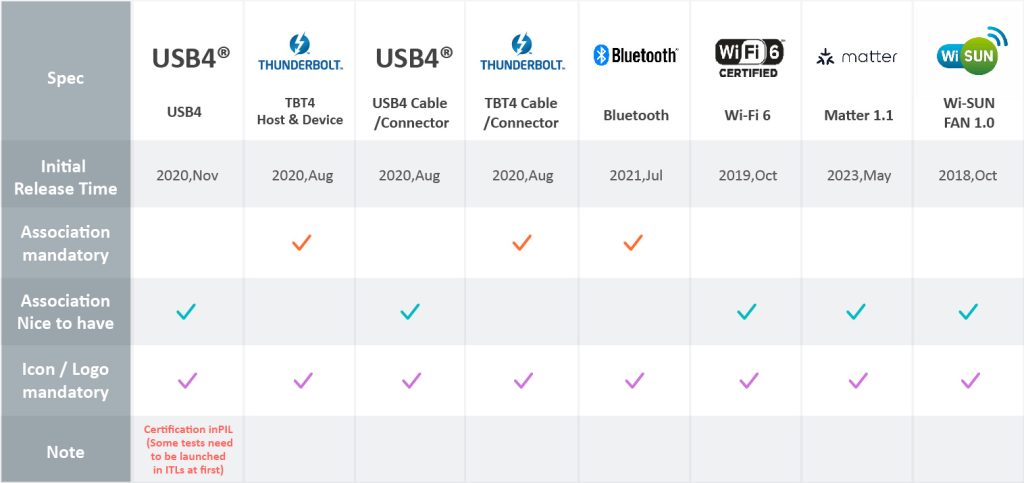 Allion Compliance Update
AdaptiveSync |Oct.


● 

AdaptiveSync 1.0 certification stepped down already, so products need to be tested to CTS 1.1 requirement only right away.
Amazon Alexa |Oct.

● 

FAR+ is a new test requirement for AVS Certification.
● 

From October 6 2023 to March 31 2024, FAR+ test will co-exist with FAR test and the failed test result will not block the certification. But developers will be encouraged to fix any defects found during the test.
● 

From April 1st 2024, the test will become mandatory test for AVS Certification.
HDR10+ |Oct.

● 

Allion can provide HDR10+ Projector and SSTM(Gaming) Certification Test Service from now on.
Matter |Oct.

● 

Alliance Member Meeting – Geneva, Switzerland
Nov 13-16, 2023
Geneva, Switzerland
USB |Oct.

● 

The latest USB Power Delivery Compliance Test Specification for Q4, Y2023 has been published in the USB-IF official website
Wi-Fi |Oct.

● 

Wi-Fi Alliance Europe Member Meeting
17-19 October 2023
Prague, Czech Republic
Prague Marriott Hotel
Wi-SUN |Oct.

● Wi-SUN Alliance Member's Meeting
October 25-26, 2023
Location: Renesas Electronics America
● Wi-SUN Alliance Plugfest (Contributor & Promoter Members Only)
October 23-24 & 27, 2023
Location: Renesas Electronics America
Test Scope: FAN 1.0+ (Core) / FAN MDR / FAN LFN