Allion and SGS jointly held a Connected Car Forum on July 30, 2019 in Tokyo, Japan to announce the launch of automotive testing services in the Japan market. More than a hundred automakers, parts suppliers, and vendors in the auto industry joined the event.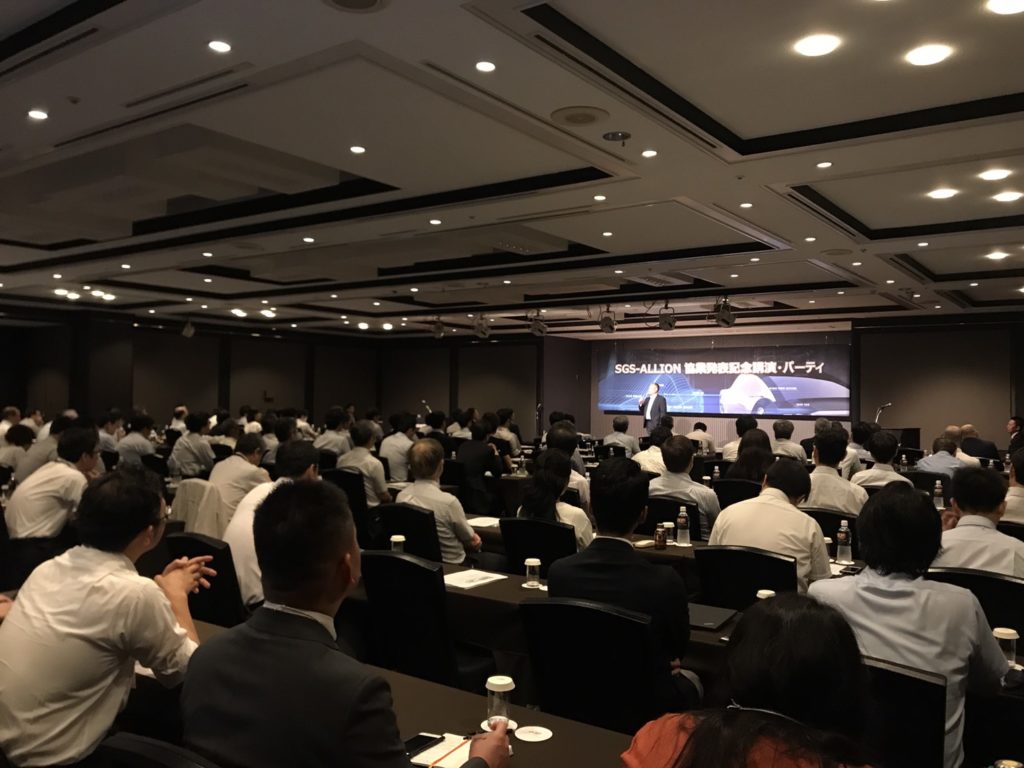 ▲More than a hundred vendors join the event to learn about the joint services of Allion and SGS
Mr. Summer Chien (CEO of Allion) and Mr. Frankie Ng (CEO of SGS), in their welcoming speech, introduced the two company's joint effort in distributing unique services to the Japan market.
"Starting this year, we have worked closely with regional leaders to deliver customized solutions. We (SGS) have worked with Allion to establish SGS-Allion Automotive Communications in Shanghai earlier this year. This is a milestone for both companies and we have faith in our services," said Mr. Frankie Ng.
"We are thrilled to take our partnership a step further with SGS in the Japan market, and I believe together we will leverage our capabilities," said Mr. Summer Chien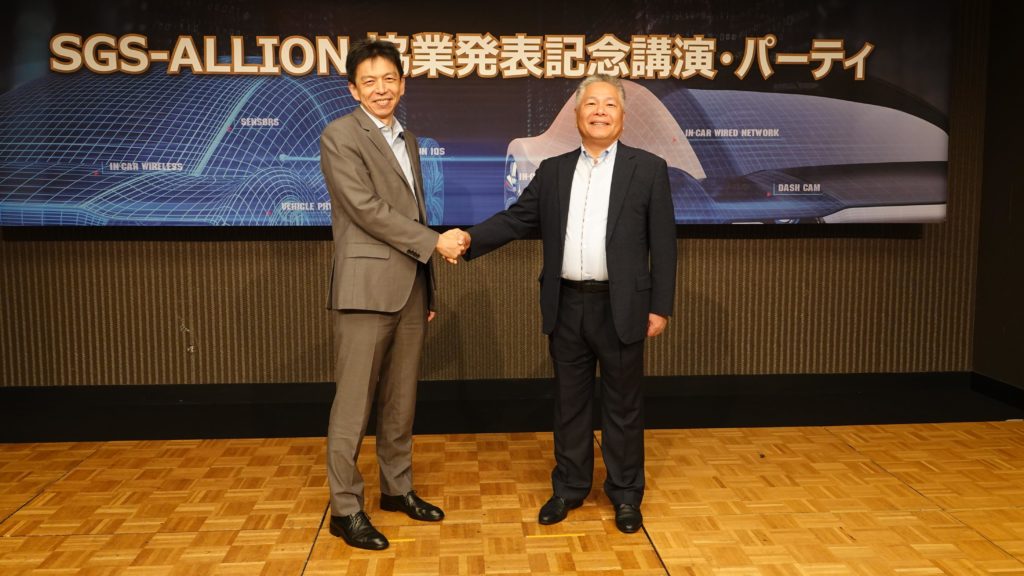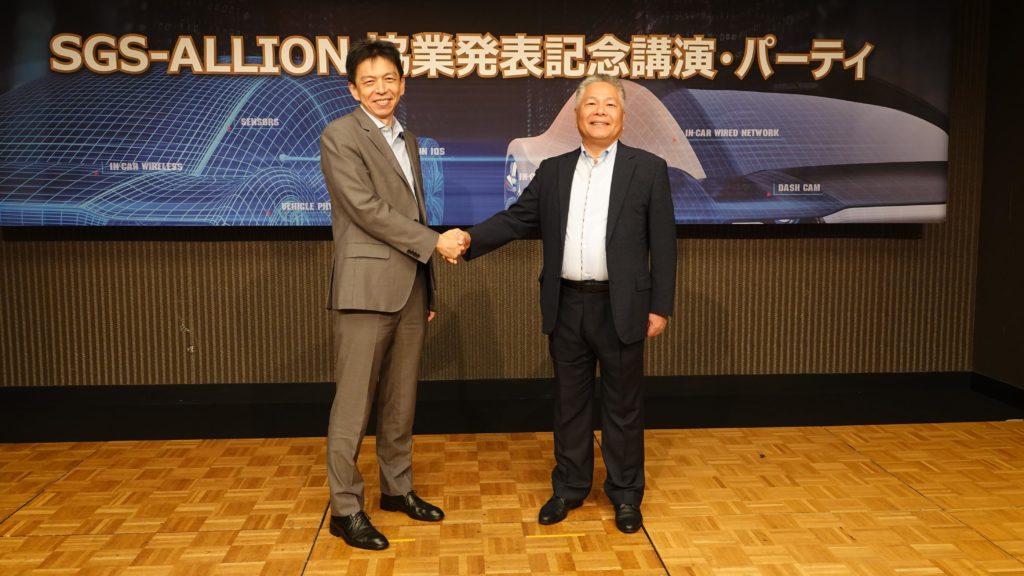 ▲Mr. Summer Chien (Right), President of SGS-Allion Automotive Communication and CEO of Allion Labs, and Mr. Frankie Ng (Left), CEO of SGS take a photo at the opening of the Forum.
According to Mr. Summer Chien, there has been drastic growth in the demand of automotive testing. Over the past 30 years, Allion has been working with tech-giants around the world and is always a step ahead of our competitors. Allion and SGS are leaders in compliance test, interoperability test, reliability test, and validations, and are ready to transfer the knowledge and experience to the auto industry. Mr. Summer Chien also stressed the importance of taking "user-scenarios" into consideration while testing, and how this is the way to deliver the best experience to users.
Allion also demonstrated one-stop solutions which are designed to cater to the needs of C.A.S.E. Mr.Hideaki Nakayama and Mr. Shunsuke Takahashi, President and Sales Manager of New Business Development from Allion Japan, respectively, presented comprehensive solutions for automotive at the demonstration activity held after the Forum.
Allion solutions strive to assist automakers in conducting tests covering from wireless technologies, sensors, to electronic devices in and outside smart cars. GNSS signal simulation test, USB Type-C & PD validations, and V2X/DSRC are also demonstrated at the event. SGS also introduced the latest certifications and standards regarding V2X, 5G, and functional safety at the demonstration.
Mr. Nobuharu Suzuki, President and Representative Director of SGS Japan, also joined the Forum and hosted the Q&A session at the demonstration activity, sharing thoughts and experiences with all the guests, speakers, and industry partners.
As leaders in the industry, Allion and SGS will continue to deliver the highest quality services to automakers who are embracing IoV. Whether it is for connected cars, autonomous, car sharing, and even electronic vehicles, Allion and SGS stand ready to offer the test solutions to enhance car qualities and performance.